Why Choose Dr Stephanie Goodwin For Your London GP Clinic
Dr Stephanie Goodwin - Menopause Specialist
Over the last few years I've developed a real passion researching into the latest treatments for menopause and sharing the best available advice with patients who come to me from across the UK.  I have been awarded the Advanced Certificate of Menopause Care and am a British Menopause Society specialist. I also work in a specialist menopause clinic at a London teaching hospital.
As you probably know, menopause is also known as the "change in life" and there have been huge medical strides in terms of managing the distressing menopause symptoms that accompany that change. I find treating the menopause incredibly rewarding.  There are so many women suffering from menopausal symptoms and the solution is really simple!  
I have also become increasingly interested in the complementary benefits between health and beauty.  There's no doubt we feel better when we look better! Fortunately improvements in skin health technologies have now led to a generation of products that originated in the fields of dermatology and plastic surgery. This means I can integrate their application within my private practice.
Health Checks and assessments in Central London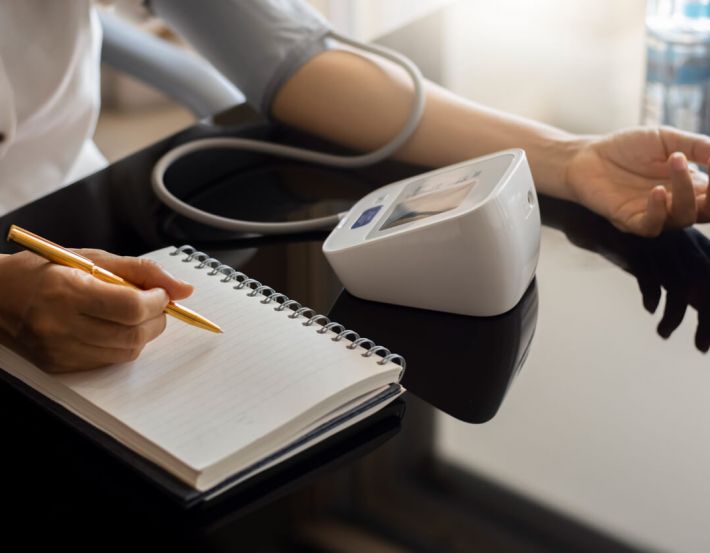 By Dr Stephanie Goodwin |
Thu 3
Nov
If you are measuring your blood pressure at home there are a few things you need to consider... 
…she has been a proactive advocate for health in our family and, as both my wife and I have busy work and travel schedules, her responsiveness, flexibility and willingness to engage to suit our timetable has been invaluable.
Stephanie is a true professional and a great example of what a GP really should be
Stephanie has been a really supportive GP - helping the family very quickly and thoughtfully. She has guided us to the right specialist intervention when necessary and been supportive of all the usual family health needs.
I am delighted that I sought advice from Dr Stephanie before I even started the menopause. Her intelligent understanding of how women truly feel and deserve to feel, encouraged me to start hormone replacement treatment at an early stage, which has meant that I feel happy, healthy and full of confidence again
I was 52 when I started with the menopause although I didn't know it at the time. I was feeling anxious and lacking confidence. My coping strategies were failing and with a high pressure job this was extremely difficult. My sleep was disturbed with hot sweats. I stared taking HRT 6 months ago and have not looked back. I haven't put on weight (a concern for me ). I can recommend this treatment whole-heartedly
I had read about HRT and was very keen to handle my menopausal symptoms with a more measured and individual approach. I started seeing Dr Goodwin and I feel happily back to normal. Dr Goodwin has been really helpful and I have every confidence that what can be a miserable experience is now completely under control and thankfully will stay that way