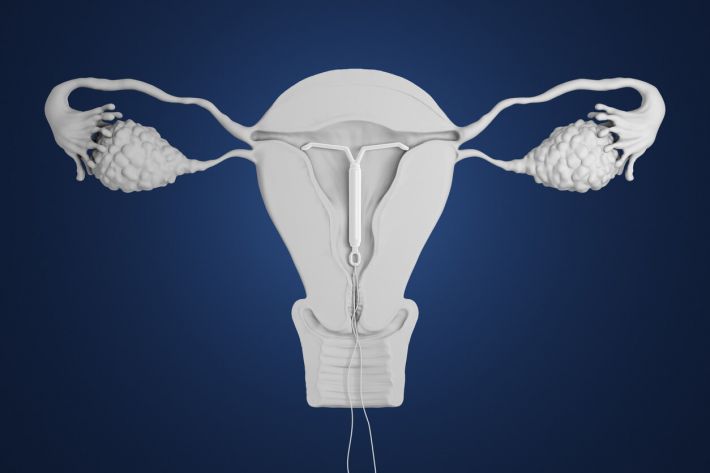 2022-09-265

on

Thu 22

Sep
The Mirena Coil is a hormonal IUD (or intrauterine system as call them in the UK) which offers 99% effective contraception. The coil needs to be changed after 5 years with the exception of women who have it fitted at the age of 45 and who can then retain it for contraception purposes until the age of 55.
Suitable for premenopausal women of all ages (including teenagers) the T-shaped device doesn't carry the risks relating to birth control which contains oestrogen. Instead, it releases a synthetic form of progesterone called levonorgestrel. This
thickens the mucus in your cervix to precent sperm from reaching or fertilising an egg
thins the lining of the womb and partially suppresses menstrual bleeding
Should contraception no longer be needed the coil can be removed at any time and there is a quick return to fertility
There are also non contraceptive benefits
The Mirena coil is able to reduce menstrual bleeding after 3 months and can also reduce the pain related to endometriosis as well as reducing the risk of pelvic infection and endometrial cancer.
Because of this it is also prescribed if you are suffering from endometriosis or
Excessively heavy periods
Menstrual cramping
Adenomyosis (growth of the womb's lining into the muscular wall of the womb)
Fibroids unless they are a place which affects the placement/retention of the coil
Anaemia
When the coil is not the best solution
Use of the Mirena could be discouraged if you have had breast, uterine or cervical cancer; liver disease; a pelvic infection or disease or vaginal bleeding.
Some women are more prone to expelling the coil. You are most at risk of this happening if you have never been pregnant or have heavy prolonged periods or severe period pain.
It can also happen if you are a teenager; if the coil is inserted immediately after you have given birth; or if you have previously expelled an IUD.
When you should contact your GP after having the coil fitted
Like all medications there are some side effects for some women. Typically, these reduce after 3-6 months as your body adjusts but can include some cramping after insertion, nausea, lower belly bloating, tender breasts, dizziness, acne or mood changes.
Some women claim it causes weight gain but there is no scientific proof of this.
However, if any of the following apply they should not be ignored, and you should go back to your health provider.
You think you may be pregnant
You develop persistent and heavy vaginal bleeding
You experience sharp abdominal pain particularly at the sides
You experience pain during sex
You develop a fever which cannot be explained
You develop a bad smelling vaginal discharge
You have ongoing severe headaches or migraine
You believe you have been exposed to an STI
The Mirena Coil's strings seem to have disappeared
Things to remember
The Mirena coil will not protect you from STI's.
If the coil is inserted more than 7 days after your last period, you should additionally use back up contraception for 7 days.
I hope this has been helpful.
We make every effort to ensure that all health advice on this website is accurate and up to date. However it is for information purposes and should not replace a visit to your doctor or health care professional. As the advice is general in nature rather than specific to individuals we cannot accept any liability for actions arising from its use nor can we be held responsible for the content of any pages referenced by an external link.