14 simple ways to help yourself through spells of anxiety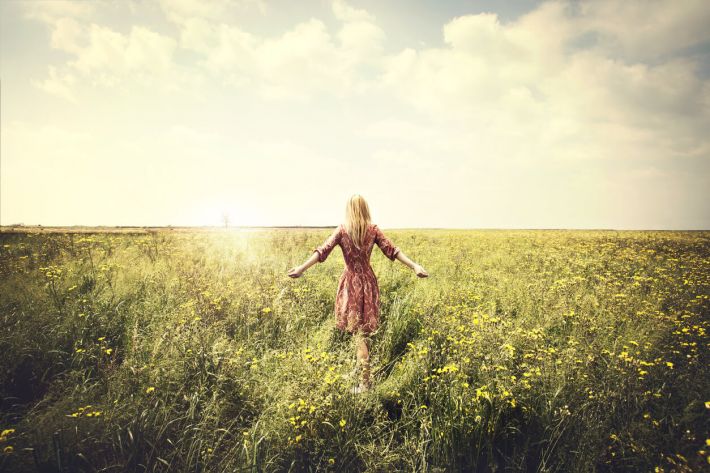 2022-10-293

on

Thu 20

Oct
The world often feels like a chaotic place to be - and never more so than recently - so it's perhaps not surprising that people are experiencing anxiety which normally takes the form of
Feeling nervous or agitated
Experiencing tension
Feeling as if you have a tight chest
Experiencing a racing heart
Of course, anxiety is our body's natural response to feeling stressed but if this is affecting your day-to-day life you should look for ways to manage it.
For those experiencing chronic anxiety there are of course medications which can help, and you should speak to your GP is you're struggling with this on an ongoing basis or at frequent intervals.
However, if you seem to be experiencing anxiety from time to time you might like to try some of the following lifestyle changes.
Cut down on the caffeine, alcohol and smoking. All of these are stimulants which can worsen feelings of anxiety
Get out in nature, walk in the country or work in your garden this can be calming and a welcome interruption to anxious thoughts
Try meditation to quiet your busy brain. There are apps, videos and podcasts with advice on how to do this
Take up exercise, this forces the body's physiological systems to "practice" the body's stress response. We are much more sedentary these days which means our bodies are increasingly less efficient at dealing with stress.
Write down your thoughts. Keeping a diary or journalling helps you to describe your anxiety and what is causing it - and this seems to make it more manageable
Many people feel anxious because they are juggling the many components of a busy daily life. Try using time management tools and apps so that you are not trying to remember everything, and you are also breaking down actions into stages.
Have you tried aromatherapy? Lavender oil has a particularly good reputation for helping you to sleep. And obviously a good night's sleep will make everything feel less fraught.
You could also try drinking Camomile tea which has a reputation for doing the same. Apparently by lowering your cortisol levels.
Deep breathing can really help. There are many techniques, but this may be one of the easiest to remember.
Inhale to a count of 4, hold your breath for the count of 4, exhale to the count of 4 and then count to 4 before beginning again. Do this for 2 – 3 minutes or until you feel better. This is called box breathing
Some people find weighted blankets very helpful – this is because they effectively put your body into rest mode. There are several different types, so you are sure to find one that works for you
Have you tried listening to music? It's well known that this can really boost your mood
Find something which makes you laugh – a TV series, a particular author or digital entertainment. Why do people say "laughter is the best medicine"? It's because you boost your endorphins and reduce your stress hormones – when you laugh!
Can you talk to someone you trust in your home or work life? Or is there a peer group concerned with the same things that you are going through? The old adage about a problem shared being a problem halved is quite right.
Can you identify what seems to trigger your anxiety and work out a way to avoid or minimise those triggers?
I hope this has been helpful. If not, don't let things go on. Do get in touch with your GP
You may also be interested in this blog post about menopause and anxiety
We make every effort to ensure that all health advice on this website is accurate and up to date. However it is for information purposes and should not replace a visit to your doctor or health care professional. As the advice is general in nature rather than specific to individuals we cannot accept any liability for actions arising from its use nor can we be held responsible for the content of any pages referenced by an external link.