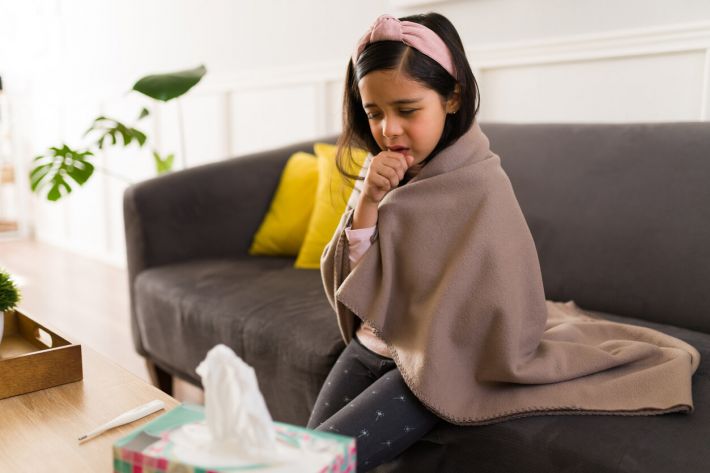 2023-01-12

on

Thu 12

Jan
Strep  A, strep throat or Group A streptococcus (GAS)  has been very much in the news over the past month  with worried parents having difficulty in tracking down antibiotics to treat the condition which has seen four times the number of incidents this year compared to last.
It is believed this is due to a lowered immunity following less overall general exposure during periods of reduced social contract as people once again socialise at pre-pandemic levels.
Did you know, that this bacteria is actually "colonised" in we humans? In other words it can be found in the throat and on the skin of most people – and in most people it causes no symptoms.
Unfortunately , however, it is easily transmitted through skin to skin contact and via droplets in the air caused by coughing or sneezing. For this reason you should avoid social contact until your symptoms have abated.
There are a number of symptoms to look out for which include:
red and white patches in the throat
a redder than usual tongue with white patches – sometimes called "Strawberry tongue"
pain when swallowing
swollen tonsils
a high temperature
a headache
lower stomach pain
general discomfort, uneasiness, or ill feeling
loss of appetite
nausea
skin rash
This rash is much more difficult to spot visually in those with darker skin but its presence will be  indicated by darker than normal skin.  In addition the rash will feel like sandpaper to the touch and will be more obvious in the groin or armpit.
Flushed cheeks may also appear sunburned with whiteness near the mouth.
How Strep A can become more serious
Most cases of throat infection will get better on their own without treatment. Skin infections may require antibiotics.
However, the bacteria can also cause the following:
tonsillitis
pharyngitis
scarlet fever
skin infections like impetigo or erysipelas
cellulitis
pneumonia
Which will obviously require treatment.
It is the very rare " invasive GAS" – iGas -  (usually between 2 and 4 cases per 100,000 people annually) which was behind the recent mortality in UK children.
What exactly is iGAS?
This is the Strep A disease  which gets past the body's natural defences and enters parts of the body such as the blood, muscle or lungs
The early symptoms of this are:
a high fever
severely aching muscles
pain in one part of the body
redness at the site of a wound
sickness or diarrhoea
The most severe form of iGAS is something called Streptococcal Toxic Shock. This is extremely rare but has a high death rate.
Treatments include different types of antibiotics, and in severe cases, may include blood transfusions
When should I call a doctor?
There are lots of coughs and colds at this time of year and if you have a sore throat and a runny nose this can usually be managed through paracetamol and plenty of fluids and your local pharmacy can often give helpful advice.
It is the really sore throat (which makes it difficult to eat or drink) and the sandpaper like rash which is distinctive in Strep A. This may be accompanied by a headache and fever. and if you have these symptoms you should seek medical advice via NHS 111 or your GP for early treatment with oral antibiotics.
Please note NHS 111 online is for patients over 5 years of age. Below this age you should telephone 111.
If your child seems seriously unwell seek emergency help
I hope this has been helpful.
We make every effort to ensure that all health advice on this website is accurate and up to date. However it is for information purposes and should not replace a visit to your doctor or health care professional. As the advice is general in nature rather than specific to individuals we cannot accept any liability for actions arising from its use nor can we be held responsible for the content of any pages referenced by an external link.