Keeping hydrated provides some significant boosts to your body's health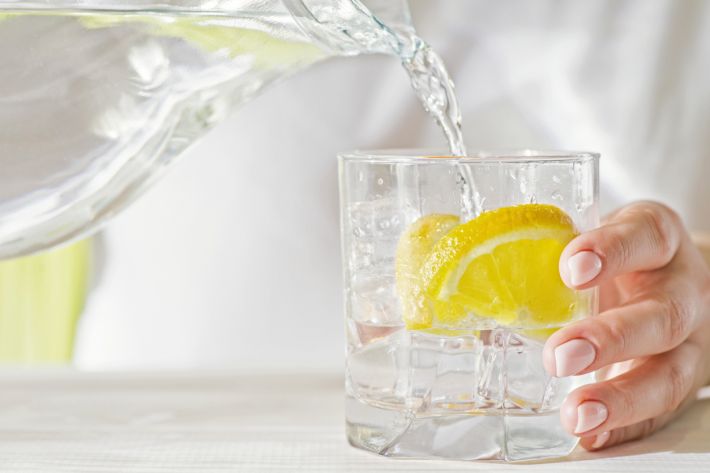 2022-09-251

on

Thu 8

Sep
Do you look and feel surprisingly better after this hot summer? This will not be down to the heat but probably because you have been more efficient at keeping yourself hydrated.
As we know water plays a key role in most every system of the body including regulating our temperature and cushioning our joints - and lack of water can cause some troubling conditions in the body…
You are more prone to catching common bugs
Your immune system relies upon a good level of hydration in order to work effectively. There are a couple of reasons for this. You are less able to remove toxins and waste materials because they're not being flushed through and away from your body.
And you may also experience reduced energy levels which means you are less inclined to exercise which then means your immune system could be less efficient.
You have reduced energy levels
Even mild dehydration can make you feel less energised. This is because your blood pressure can drop which leads to poor circulation and a reduced flow of blood to your brain. This can make you feel sleepy or even exhausted and can lower your mood.
You have bad breath
Your saliva has antibacterial properties and a reduction in saliva levels due to dehydration then leads to an overgrowth of bacteria in the body and consequently to bad breath
You have dark circles beneath the eyes
This occurs when a lack of fluids causes blood vessels to become more prominent in an area of the body where your skin is very close to underlying bone
You have dry, perhaps itchy skin
Rough, dry, scaly skin is a common sign of dehydration, dull looking skin and even acne may occur because you are not taking in enough liquid to flush out toxins.
You may also feel that your skin is more sensitive, this is because your moisture barrier is less effective and therefore more prone to irritants such as bacteria and pollution
If you are experiencing itchy skin which you believe is not being caused by dehydration you may want to check out these previous blog posts:
Your scalp is itchy and flaky
Had you realised that dry skin caused by dehydration can extend to your scalp? A healthy scalp, of course, retains nutrients and water and excludes irritants, pollution and germs. A scalp which is too dry can lead to flaking, itchy skin.
This situation is exacerbated if you develop dandruff because this causes the scalp to lose even more moisture and become even more dry.
You find yourself snacking more than usual
This is because the body can confuse feelings of thirst with feelings of hunger and in this circumstance you may actually seek out the sweet rather than the savoury because dehydration makes it difficult for your body to produce glycogen.
The job of glycogen is to increase your blood sugar levels and prevent it from becoming too low so your body will "persuade" you to seek other avenues of doing the same.
You are going to the loo less than usual
Most people urinate 6 or seven times a day (obviously this average can be influenced by bladder size or the taking of medication)
If you are going less than this you are probably not drinking enough.
Dark urine is also an indicator, your urine should be pale straw coloured.
If you've experienced any of these symptoms and they have mysteriously disappeared lately you may now have an explanation!
Keep on drinking plenty of liquid even though the temperatures have now come down. The recommendation is 6-8 cups of fluid daily and this does not need to be water. It can also be low fat milk or sugar-free drinks including tea and coffee.
I hope this has been helpful.
We make every effort to ensure that all health advice on this website is accurate and up to date. However it is for information purposes and should not replace a visit to your doctor or health care professional. As the advice is general in nature rather than specific to individuals we cannot accept any liability for actions arising from its use nor can we be held responsible for the content of any pages referenced by an external link.