Breast pain: symptoms, causes & when to see your GP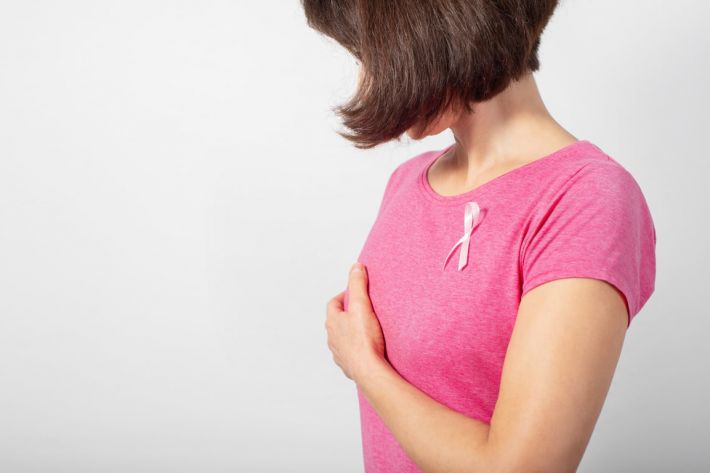 2022-08-221

on

Tue 9

Aug
It's not uncommon for women to experience breast pain, tenderness, burning or soreness during perimenopause.  
This is known as "mastalgia" and is due to hormonal fluctuation and an increase in progesterone. Fortunately, for most women, breast pain goes away shortly after your periods have completely stopped
However, you might additionally notice that your breasts have changed in size or shape.
What causes breast pain other than hormonal fluctuations?
Breast pain alone is rarely a symptom of cancer and can be attributed to several things.
Many women will experience cyclical pain which happens at the time they menstruate but if it is non-cyclical it can be caused by:
Infection – this is usually when you are lactating but can occur at any age in the form of an abscess or cyst
Some prescription drugs – typically for cardiovascular or psychiatric conditions
Poor support of the breasts
Straining your pectoralis muscle – typically caused by actions such as raking, shovelling or lifting
An inflammation of your costal cartilage (costochondritis)
Transmitted numbness or pain from arthritis in your neck or upper back
Shingles
How can you relieve the symptoms?
Ibuprofen will help
Check your bra size to make sure it is correct and comfortable
A warm compress, heat pad or shower will bring some relief
Although there is no evidence, you might find reducing your caffeine or nicotine intake might help. Some women have found this to be the case.
When you should see your GP?
If your symptoms don't appear to be connected to your menstrual cycle and are not improving you should see your GP – please don't wait to do this.
This is particularly the case if you have also noticed any of the following signs of breast cancer:
A big change in the size and shape of just one breast
A change in the texture of your skin such as dimpling or thickened skin with enlarged pores which looks a bit like orange peel
A newly inverted nipple
A discharge from your nipple (this is not always caused by cancer but a green or brown discharge or a discharge as well as other symptoms should raise a red flag)
Extremely itchy nipples even if you are moisturising or you have taken the precaution on switching to sensitive skin detergent
A swelling lump or bump in your breast, in your armpit or around your collarbone
Your breasts feeling heavy - sometimes similar to when your milk let down when you were breastfeeding (particularly if associated with other symptoms)
A bright red or purple breast (this is quite rare)
Unexplained weight loss
I hope this helps.
We make every effort to ensure that all health advice on this website is accurate and up to date. However it is for information purposes and should not replace a visit to your doctor or health care professional. As the advice is general in nature rather than specific to individuals we cannot accept any liability for actions arising from its use nor can we be held responsible for the content of any pages referenced by an external link.