About post-menopause vocal syndrome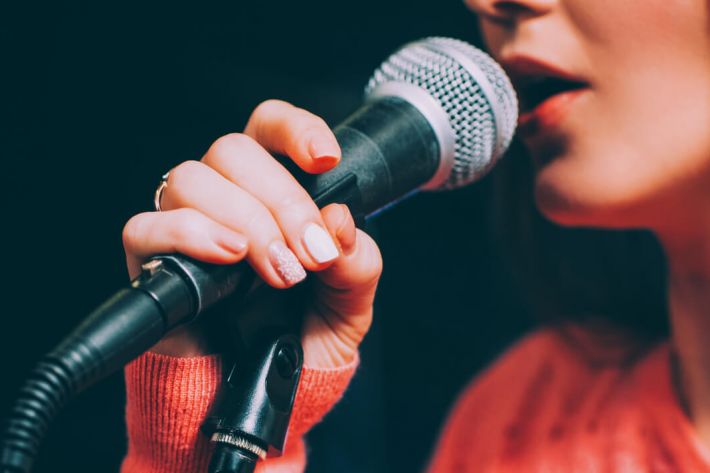 2022-11-324

on

Sun 20

Nov
We rarely consider our larynx (or voice box) but, when working efficiently, it has a major impact on the way in which we communicate, interact socially, our artistic expression and indeed our very persona
So how does it work?
The larynx holds your vocal cords – also referred to as your vocal folds because of their folded shape. Just 4 to 5 cm in length and diameter (it's typically smaller in women) it comprises 9 cartilages which are connected with ligament and muscle.
When you breathe out your diaphragm relaxes, your chest recoils and air is pushed through the nearly closed folds which then facilitates the opening and closing of glottal tissue.
If you like the lungs are the power supply, the larynx is the vibratory source, and the activated vocal tract is the resonator which shapes the sounds into word and song.
The effect of hormones on your voice
It's easy to forget that the harmonics of your voice are hormonally dependent. However, the female voice is affected by oestrogen, progesterone and testosterone which means that a female adult's frequency is one third lower than that of a female child.
And in males, the androgen released at the time of puberty will lead to the voice breaking whereby its frequency as a man is typically an octave lower than as a boy.
So it should come as no surprise that menopause can affect your voice, although for most women – unless they are singers – it probably goes unnoticed
What happens at menopause?
Post-menopausal women will still have a voice which is typically higher and more lyrical in pitch than the deeper, lower pitch of a man.
However, the level of hormones fade and are no longer in balance. The body as a whole experiences loss of muscle mass and less lubrication and this leads to a change in your voice sometimes referred to as "post-menopausal vocal syndrome"
This includes symptoms such as:
dryness
frequent throat clearing
a tendency to suffer more quickly from vocal fatigue
a roughness or hoarseness to the voice
a loss of range
a loss of intensity
a narrower register
a deepening of the voice
At this time of life physical changes to women's larynxes have also been found. These include dystrophy (weakening) atrophy (wasting) and oedema (swelling)
Because singers have higher vocal demands and are naturally more aware of the quality of their voice as their instrument there is a keener awareness of these symptoms. Of course, menopause is highly individual so some singers may experience one or two of these symptoms whereas some will experience most.
Either way the emotional frustration and psychological challenge of dealing with these changes as well as the attendant midlife transition at the time of menopause can be overwhelming
This isn't helped by the fact that vocal changes brought about by menopause is seldom mentioned. As a keen singer occasionally let loose on the circuit myself (!) I don't think I've ever heard it discussed. Obviously singers are anxious about bringing attention to the negative vocal changes that they are experiencing.
So I hope this blog post will help those women who haven't realised what may be happening to their voices as they hit their fifties as well as those who feel they cannot talk about it. Treatment with HRT coupled with specific vocal exercises have had some success and should be considered.  
We make every effort to ensure that all health advice on this website is accurate and up to date. However it is for information purposes and should not replace a visit to your doctor or health care professional. As the advice is general in nature rather than specific to individuals we cannot accept any liability for actions arising from its use nor can we be held responsible for the content of any pages referenced by an external link.