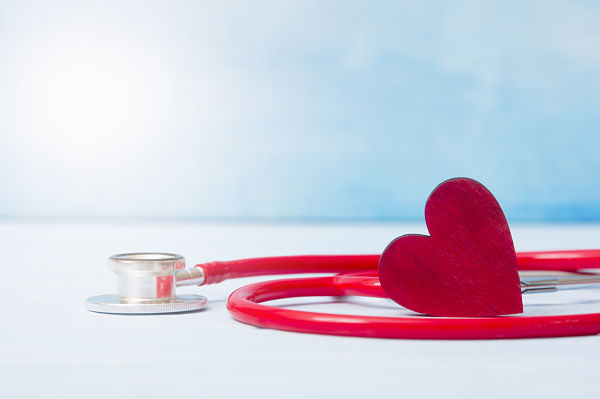 2021-05-145

on

Tue 25

May
Any heartbeat which is not normal in terms of rhythm or speed is called an arrhythmia - more than 2 million people in the UK experience an episode like this each year. Some types of arrhythmia may simply be uncomfortable but some can be fatal so these episodes should not be ignored.
There are five main forms of arrhythmia
Episodes of an abnormally fast heart rate is referred to as tachycardia - the most common form of this is a supraventricular tachycardia – so called because it affects the upper chamber of the heart above the ventricle.
A slowed heartbeat is called a bradycardia
An irregular rapid rhythm of heartbeats is called ventricular fibrillation -this is rare but leads to loss of consciousness and sudden death without immediate treatment,
A heart block describes a condition whereby there is an interruption of the electrical flow from the top to the bottom of the heart. There are several different types of heart block which are described here 
The most common form of arrhythmia is atrial fibrillation – AF – when the heart beats quickly and in an irregular fashion. This increases your risk of stroke fivefold
Occasionally arrhythmia conditions can be silent which means you have not actually noticed any symptoms – and these are generally only picked up through your doctor carrying out a physical examination
Who is at risk of an arrhythmia?
Certain people have a higher risk of having an arrhythmia due to
Heart failure, heart attack or problems with the heart valve
Having high blood pressure or low blood sugar
Having chronic lung disease
Having diabetes, thyroid disease or another autoimmune disorders
An overuse of stimulants – coffee, drugs alcohol.
Suffering from sleep apnoea
Being obese
Since some types of heart disease runs in families the risks of having arrhythmia may be higher if a close relative has had this. The chances of having arrhythmia also increase as we get older
Arrhythmia in the form of palpitations can also happen when you are going through menopause.  Please see my blog post on this just here 
It is not always possible to prevent the onset of an arrhythmia but leading a healthy lifestyle can certainly lower your risk
Diagnosis of an arrhythmia
In order to help doctors gather as much information about whether your symptoms indicate that you are experiencing an arrhythmia and which type it may be the Arrhythmia Alliance has developed a series of checklists.  These can be found here
There are several ways in which an arrhythmia can be diagnosed. The most effective way is through the use of an electrocardiogram or ECG which provides an electrical recording of your heart's rhythm.
You might also be offered
A cardiac event recorder – which records active episodes over a period of time
An electrophysiological (EP) study which looks at the electrical signals in your heart
An echocardiogram(echo) – which is an ultrasound scan of your heart
If you are diagnosed with an arrhythmia which could affect your driving safety you must advise the DVLA
Treatment for arrhythmias
Depending on your type of arrhythmia you may be treated with medication; cardioversion – which involves using an electrical shock to get your heart back into a normal rhythm; catheter ablation – a keyhole treatment which is used to carefully destroy the diseased tissue in your heart that causes the arrhythmia; a pacemaker or an ICD which acts like a pacemaker with the additional functionality of being able to shock your heart back into a normal rhythm as and when required.
If you believe you may have an arrhythmia do book an appointment with you GP as a matter of urgency.
I hope this has been helpful.
We make every effort to ensure that all health advice on this website is accurate and up to date. However it is for information purposes and should not replace a visit to your doctor or health care professional. As the advice is general in nature rather than specific to individuals we cannot accept any liability for actions arising from its use nor can we be held responsible for the content of any pages referenced by an external link.