What is bursitis and how is it treated?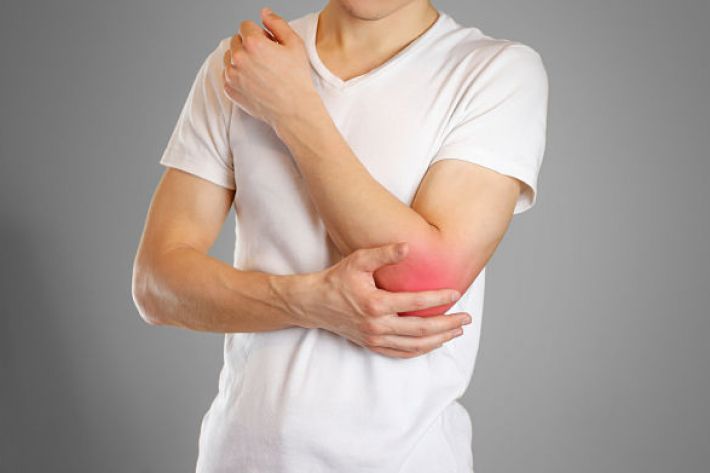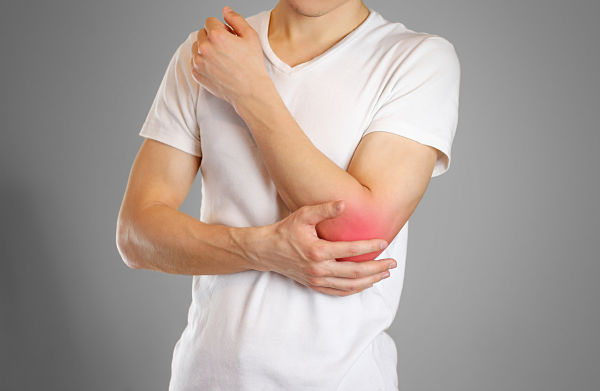 2021-01-21

on

Thu 21

Jan
Your tendons, ligaments and muscles are cushioned from the bone rubbing on them by fluid filled sacs called bursae.  These thin slippery sacs are made of synovial membrane (or synovium) and are filled with synovial fluid. Effectively their function is to facilitate the necessary gliding motion between bone and surrounding soft tissue and to decrease friction.
You might be surprised to know that there are more than 150 bursae located in your body,  but those that become swollen and painful are usually in joints that you use over and over again in the same way -  or where you put pressure on them. 
This painful swelling is called bursitis and typically occurs in your
shoulders
elbows – sometimes called " tennis elbow"
knees – sometimes called "housemaid's knee"
hip
 and occasionally in the
heel
wrist
big toe or
buttocks
Unless you continue to stress the area, bursitis is usually a short term condition
Who is most prone to bursitis?
Seniors
Those with a job or hobby which overuses parts of the body to undertake repetitive tasks e.g. working as a carpenter or playing tennis OR where activities involve excess pressure.
Those with an underlying condition such as rheumatoid arthritis, thryroid disease, gout or diabetes
What are the symptoms of bursitis?
You may experience tenderness or pain, the area may be red and warm to the touch or it may be swollen. Sometimes there is a visible bump. This has been caused by the synovium thickening and producing excess synovial fluid.
Relieving  the discomfort of bursitis
The key is to rest the joint and relieve the swelling this could include taking anti inflammatories like Ibuprofen;  applying ice;  elevating the joint or wrapping it in a support bandage.
Regular breaks from a repetitive motion will help and if you cannot avoid prolonged kneeling or resting on your elbows consider the use of knee or elbow pads.
Losing weight can take the pressure off your joints as will undertaking stretching and strengthening exercises around the area of the problem.
If you don't take these steps bursitis can become a chronic condition with flare ups occurring on and off over several weeks or more.
Treating bursitis
Most episodes of bursitis can be treated at home but if this is ineffective a visit to your GP is recommended.
They will usually be able to diagnose the condition through a physical, examination and a look at your medical history but they may need to employ the use of
X rays
MRI scans
Ultrasound
The drawing off of some synovial fluid through aspiration
Blood tests to rule other conditions in or out
If  home-based remedies are not effective the next step is usually a cortisone injection
For major joints surgery may be needed.
Septic bursitis - which is caused when bacteria enters the skin through a cut or scrape - will need to be treated by antibiotics. 
It is very difficult to tell the difference between bursitis and septic bursitis so diagnosis is reliant upon working out the probable cause
I hope this has been helpful.
We make every effort to ensure that all health advice on this website is accurate and up to date. However it is for information purposes and should not replace a visit to your doctor or health care professional. As the advice is general in nature rather than specific to individuals we cannot accept any liability for actions arising from its use nor can we be held responsible for the content of any pages referenced by an external link.