The difference between rheumatoid arthritis and osteoarthritis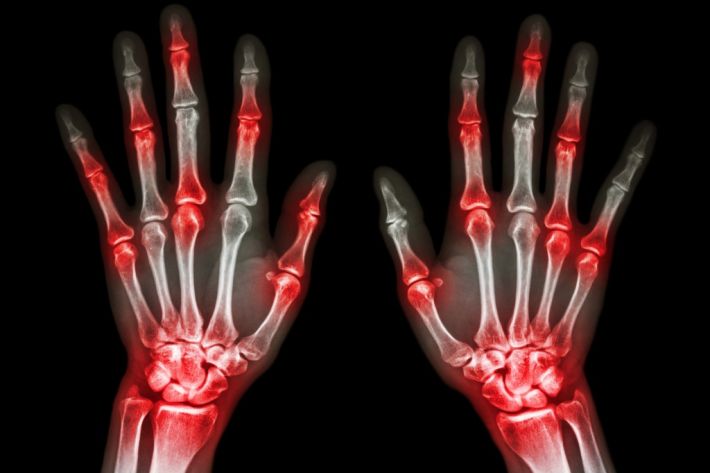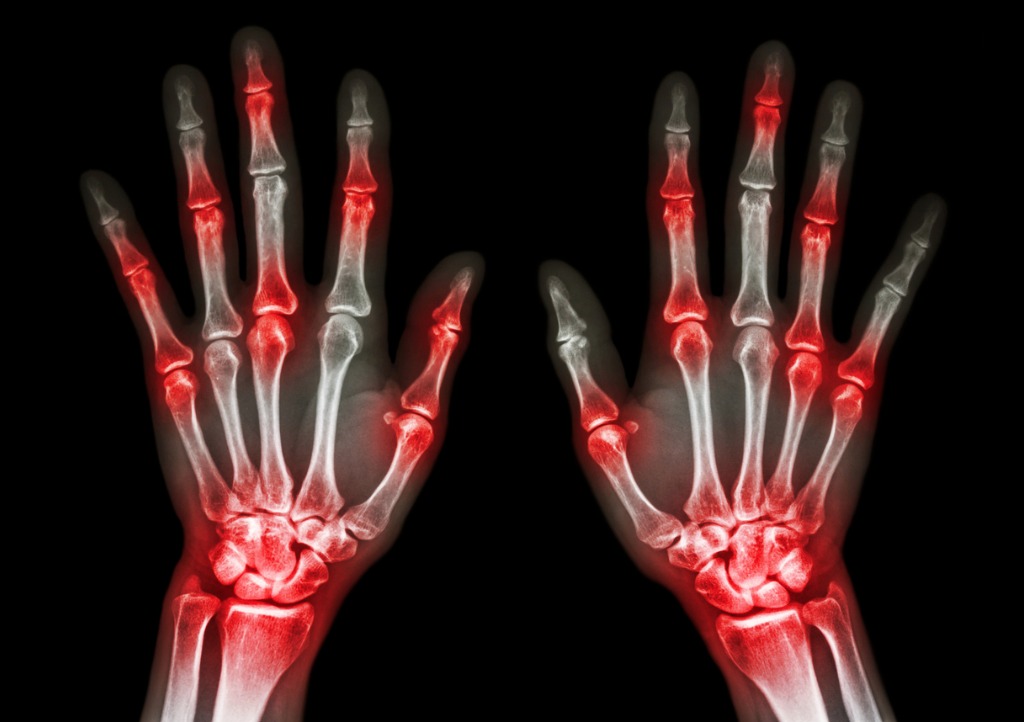 2017-10-276

on

Tue 3

Oct
Under the umbrella term "arthritis" - which means inflammation of the joints - there are two conditions - rheumatoid arthritis (RA) and the much more common osteoarthritis (OA). Together they affect about 10 million people here in the UK.
Although rheumatoid arthritis and osteoarthritis  both affect the joints OA is effectively wear and tear in the joints and RA is an autoimmune condition where our bodies attack certain systems - in this case the joints.
Osteoarthritis
Typically occurring at a later age than RA, patients with OA experience pain as the cartilage around their joint gradually wears away and exposes small nerves.  People with osteoarthritis are usually affected on one side of the body.
Rheumatoid arthritis
RA sufferers are more likely to experience swelling as well as stiff and tender joints, they may also feel tired and unwell. Symmetrical joints usually affected - so both knees, or both ankles or both elbows rather than one.  Symptoms of rheumatoid arthritis are more unpredictable, and can suddenly flare up or disappear.
Severe RA can also affect the cardiovascular and respiratory systems.
Joint stiffness in the morning is common with both types of arthritis but that tends to last for well over an hour in patients with RA.
Women are three times more likely than men to be affected by rheumatoid arthritis and, whilst having a family member with RA can increase the odds of getting it yourself, many RA sufferers have no family history of it.
Treatment
Osteoarthritis is usually treated with topical or oral anti-inflammatory painkillers. 
According to the severity of your condition, there are four types of drugs which are used to treat RA. These vary from painkillers to anti-inflammatory drugs, DMARDS (disease-modifying anti-rheumatic drugs) and steroids.
Prevention
Public Health England officials advise we should do two and half hours minutes of moderate exercise each  week and that you should also do strength training at least twice a week to work all the major muscles when you are 65 and over.  This can be anything from yoga, gardening, dancing or very gentle weights. 
They say "Regular physical activity and exercise at every stage of life can reduce the risk of many musculoskeletal conditions, including arthritis, back pain, neck pain, falls and fractures,"
However, when sports retailer DW Sports surveyed 2000 people aged 65 and over they found that more than half of older people don't manage two sessions a week, whilst 40% do no strength exercises at all.
What we clearly need to remember is that it's really important to keep moving as much as possible – 'motion is lotion' as a physio colleague of mine says. If you are looking for some suitable everyday exercises you may find these useful 
If you have any concerns, please contact us.
We make every effort to ensure that all health advice on this website is accurate and up to date. However it is for information purposes and should not replace a visit to your doctor or health care professional. As the advice is general in nature rather than specific to individuals we cannot accept any liability for actions arising from its use nor can we be held responsible for the content of any pages referenced by an external link.