Menopause and Hair Loss in Women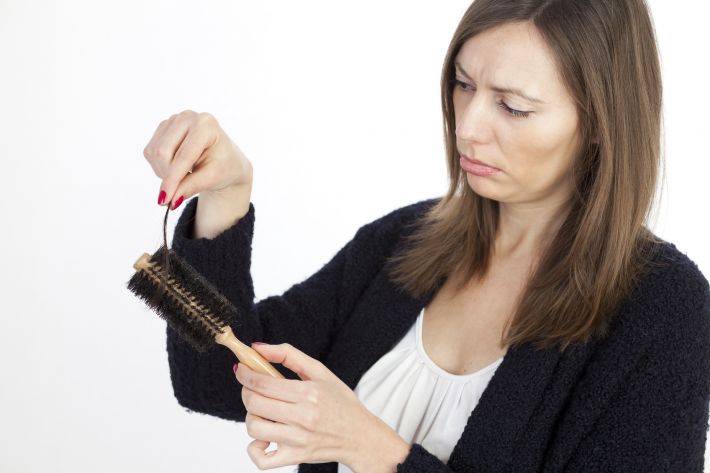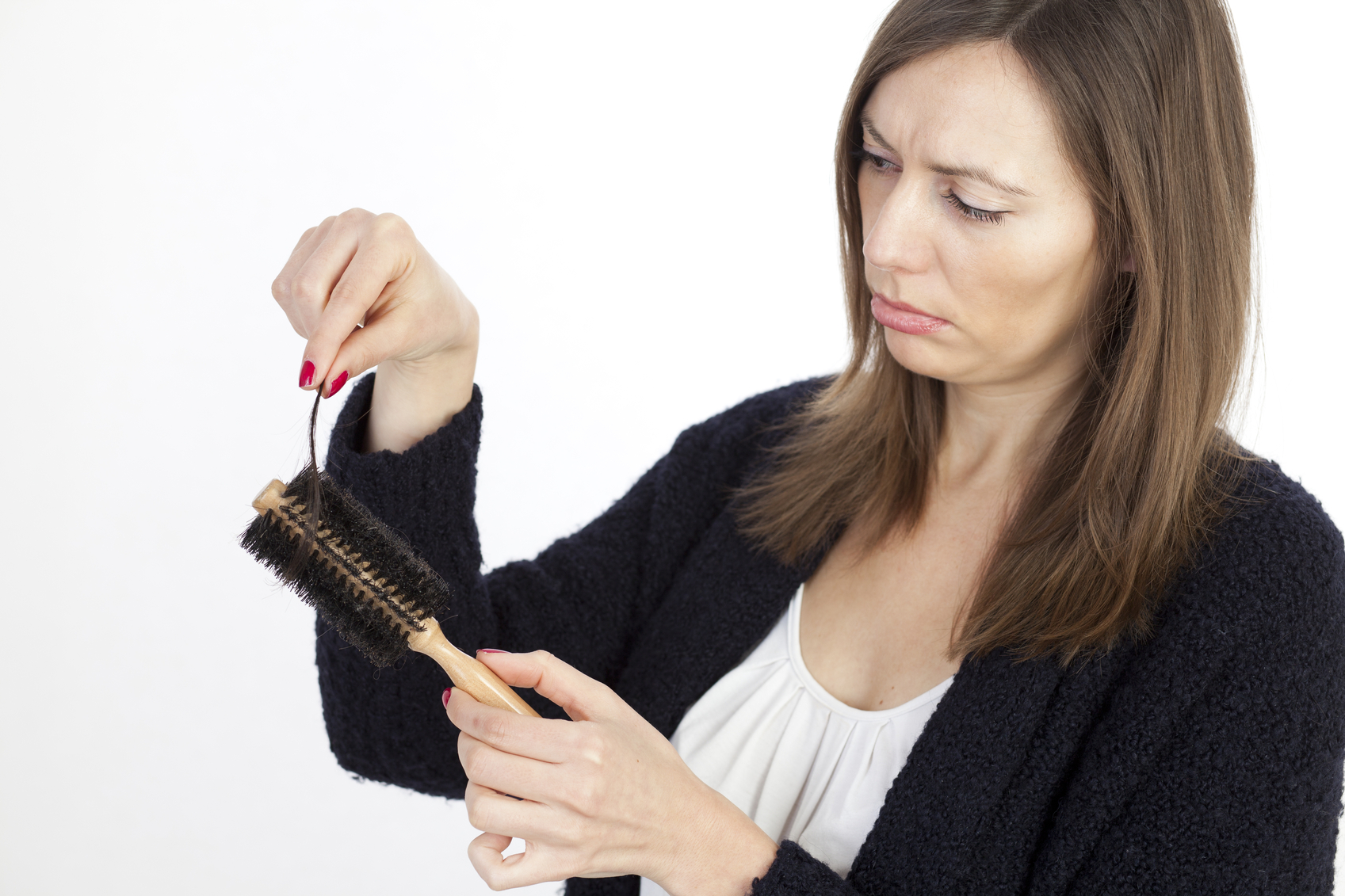 2016-09-249

on

Mon 5

Sep
It's not unusual to notice a change in the volume and condition of your hair as you approach menopause.  Hair loss in women typically manifests itself as your parting looking wider, your hairbrush becoming more quickly filled with loose hair and there more hair in the drain of the shower tray.
This is partly to do with age as the diameter of our hair shaft diminishes as we get older but it is also true that 40% of women experience some hair loss around menopause.
Unfortunately some hair loss in women is much more noticeable with thinning at the crown, the sides or indeed all over. This is known as female pattern hair loss or FPHL.
Although oestrogen  and progesterone help hair to grow faster and keep it on the head for longer periods of time, their lowered production  post menopause is not the only reason for FPHL. There are contributory factors like age or genetics and it may also be influenced by illness, stress, a particular medication or by crash dieting.
Because its triggers are not straightforward you will find that your GP may ask if there have been any recent dietary deficiencies or stress or illness and may also test you for conditions like anaemia, thyroid disorders or hormonal imbalance.
Normal menopausal hair loss will slow down with time but there are things you can do to help maintain the health and appearance of your hair:
Reduce damaging your hair with heat via straighteners, curling irons or hairdryers
Increase the use of volumising shampoos and conditioners
Stop using stiff maximum hold hairsprays which can damage the hair shaft on brushing out. Flexible versions will minimise breakage
Avoid putting extra tension on your hair with too tight ponytails, teasing or hair extensions
If you dye your hair choose all-natural colour rather than those with artificial chemicals
Check for contraindications on your medications and discuss this with your GP
Protect your scalp from sunlight
Wear a cap if you are swimming to avoid chlorine damage
Consider a scalp massage which will stimulate extra blood flow to the scalp and may prevent further hair loss
You might look into the long term use of topical hair growth solutions
Perhaps try low energy laser light- this may stimulate hair growth too (but the safety and long term effectiveness of this is unknown
Finally, make sure you are on a healthy diet - trials indicate that correct nutrition is key to healthy hair growth and nutritional deficiencies can cause hair loss. For more details about nutrition and hair health look at this article on the Trichological Society website
I do hope you found this advice helpful.
P.S. If you would like to read a more detailed article on this subject please visit this post 
We make every effort to ensure that all health advice on this website is accurate and up to date. However it is for information purposes and should not replace a visit to your doctor or health care professional.
As the advice is general in nature rather than specific to individuals we cannot accept any liability for actions arising from its use nor can we be held responsible for the content of any pages referenced by an external link.