Lupus – causes, symptoms and treatment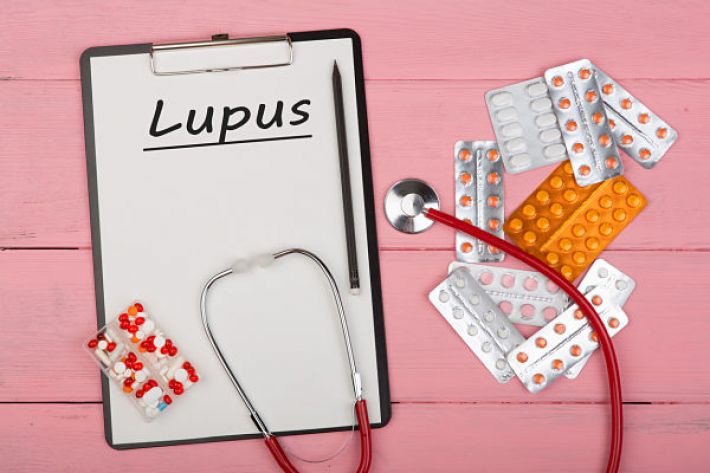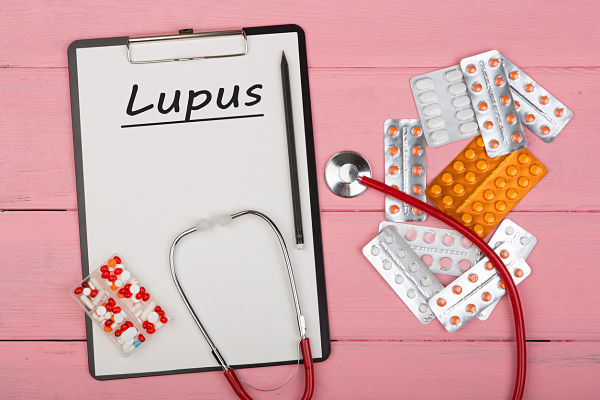 2018-10-297

on

Wed 24

Oct
A worldwide problem, Lupus is a rare chronic autoimmune disease which causes the immune system to attack the body's own tissues and organs. This causes widespread infection and inflammation.
According to a 2007 study based on the UK General Practice Research Database (covering 5% of the population) it is estimated that the incidence of Lupus during the 1990's was about 4.7 people in every 100,000.
The main symptoms of Lupus are painful and swollen joints particularly first thing in the day and extreme tiredness that won't go away.
Other signs of the disease can be:
Ulcers in your mouth or nose
Thinning hair which is brittle and breaks easily, Also hair loss
Headaches
Unexplained low grade fever for no apparent reason
Chest pain which is caused by inflamed lungs
Kidney problems
Poor circulation in fingers and toes
Occasional heartburn or acid reflux
Some people experience thyroid problems
Depression
Brain fog
Weight loss
Swollen glands
Sensitivity to sunlight and fluorescent lights
A butterfly-shaped rash which appears over the nose and onto both cheeks
Raised red patches on your skin
A raised number of antibodies in the blood
One rare side effect is Sjogren's disease which is a separate autoimmune disorder which causes dry eyes and mouth.
Who gets Lupus and what causes it?
It is women who mainly suffer with Lupus; the split seems to be 90% women to 10% men. The disease is more two to three times more likely to appear in people of Afro-Caribbean or Asian origin and seems to be more aggressive than in Caucasian populations.
According to the charity Lupus UK the main trigger of lupus is
"hormonal activity and change, and lupus can often trigger after childbirth,
at the menopause or during puberty and usually at the ages of 15 to 55"
The triggers themselves are currently said to be a combination of two or more of the following
"a viral infection, strong medicine, sunlight or trauma"
Diagnosis and Treatment
Unfortunately diagnosis is tricky as the combination, duration, frequency and severity of symptoms is highly individual.  The average delay in diagnosis is 6 years and it's not uncommon for people to be initially diagnosed with fibromyalgia or rheumatoid arthritis as these show many similar symptoms. Diagnosis is often achieved through a rheumatologist although other specialists may be involved.
Treatment varies according to the specific symptoms and generally includes:
anti inflammatories for joint pain
anti malarials for skin, joints and fatigue
steroid tablets/injections/creams for kidney inflammation and rashes
Immunosuppressants -  mostly for kidney disease
Some patients benefit from tablets for blood pressure, diuretics, anti-depressants and anti-coagulants.
Vastly improved sun protection creams are also very helpful
There is presently no cure for Lupus but many patients can live virtually normal lives with the assistance of health professionals and by positively managing their symptoms. As emotional factors can cause flare ups they should also lean how to effectively  to resolve negative emotions. 
It is helpful to be open about the disease with friends, family and colleagues and employers so that they can be more understanding and accommodating.
There is a great deal of information and useful resources on www.lupusuk.org.uk
We make every effort to ensure that all health advice on this website is accurate and up to date. However it is for information purposes and should not replace a visit to your doctor or health care professional. As the advice is general in nature rather than specific to individuals we cannot accept any liability for actions arising from its use nor can we be held responsible for the content of any pages referenced by an external link.