Itchy skin and the menopause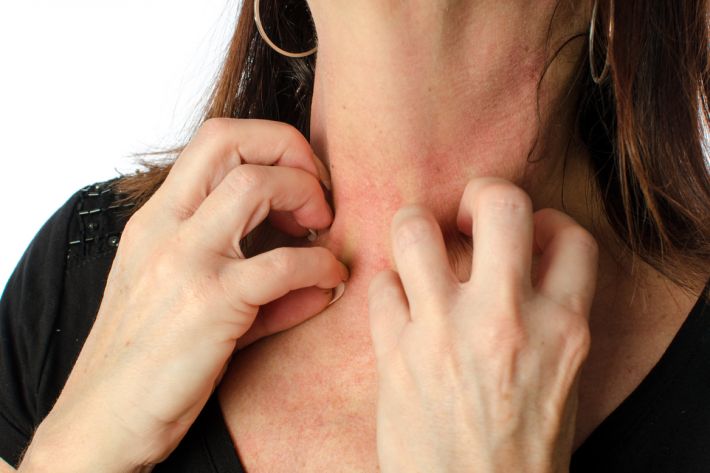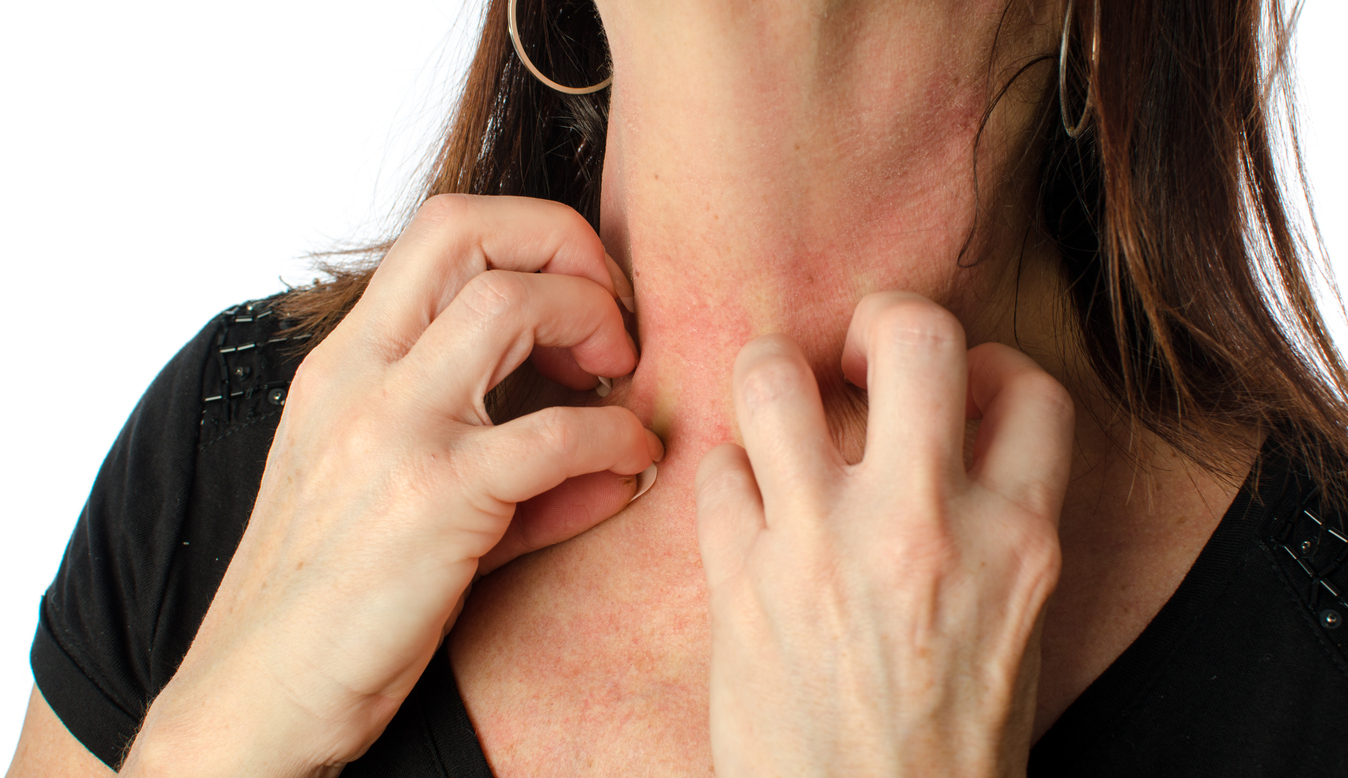 2016-05-147

on

Thu 26

May
f you were to ask most women to list symptoms that they might experience during perimenopause and menopause itchy skin is unlikely to be included. Despite the fact that this condition is less well known it is surprisingly common.
This is all down to decreasing levels of oestrogen. Oestrogen has many functions including:
Regulating the production of skin moistening oils
Helping the body to retain moisture
Stimulating the production of collagen
Lack of oestrogen then, will mean that your skin will show less elasticity and will develop more wrinkles. At the same time it's not unusual for the skin to become irritated and dry. This often happens first on the T-zone of the face and on your elbows. However, you may also notice small bumps on the surface of your skin and red rashes on your neck, chest, limbs or back.
You may even experience strange crawling sensations on your skin (Formication) and tingling/prickling or "pins and needles" like numbness (Paresthesia) 
Self Help for Itchy Skin
If your levels of uric acid rises the itching can get worse so:
Drink more fluids to keep hydrated
Reduce your caffeine levels as this contributes to dehydration
Keep your skin moisturised by:
Showering in warm rather than hot water so your natural oils do not get stripped away
Using non irritating, gentle soaps or shower gels that are unscented or lightly scented
Increasing the application of moisturisers
Increasing your Omega 3 fatty acid intake by increasing your consumption of salmon, sardines, eggs, flaxseed, walnuts and soy.
Finally, avoid premature drying of your skin by reducing your intake of cigarettes and alcohol.
If the itching continues despite these measures you may find antihistamines will bring some relief - although these should not be taken on an ongoing basis.
Another option is to talk to your GP or menopause specialist about taking HRT to rebalance your hormones. If you would like to find out more about HRT generally please get in touch.
We make every effort to ensure that all health advice on this website is accurate and up to date. However it is for information purposes and should not replace a visit to your doctor or health care professional.
As the advice is general in nature rather than specific to individuals we cannot accept any liability for actions arising from its use nor can we be held responsible for the content of any pages referenced by an external link.