10 practical ways to stay positive - it's good for your health!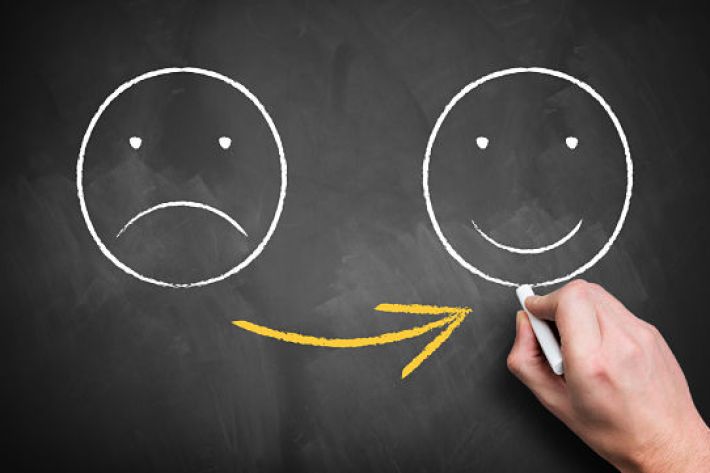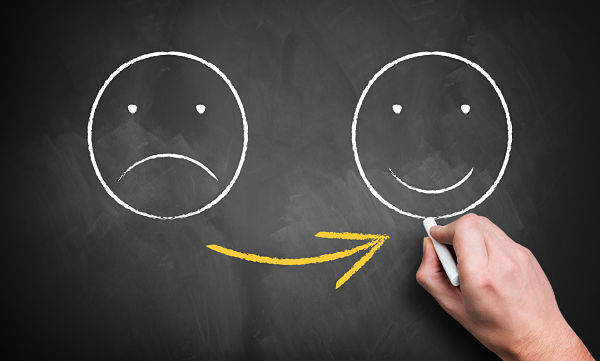 2020-03-83

on

Mon 23

Mar
When times are challenging it is hugely difficult to remain upbeat but it's well worth finding things that lift your spirits because we know that positive emotions can be an important buffer when things are tough going.
For centuries folk wisdom has promoted the idea that positive emotions are good for your health. There are even references to this in the Bible
 "The joyfulness of man prolongeth his days" Ecclesiasticus 30:22 and "a merry heart doeth like a medicine but a broken spirit drieth the bones" Proverbs 17.22
As the 18th century poet and essayist Joseph Addison said, "Cheerfulness is the best promoter of health, and is as friendly to the mind as the body" so here are some things that may help with positivity.
1. Indulge your curiosity
Check out this article with links to 19 virtual tours of museums
2. Laugh a lot
Although scientific evidence could be stronger, a variety of the medical benefits of laughter have been supported through research and virtually all studies of laughter and health indicate positive results. The authors of a small study in Jan 2019 linked to a number of such studies which claim that laughter has beneficial effects on
stress
dementia
depression
insomnia
anxiety
There are even studies which claim that laugher has a positive influence on the immune system In 1989 Psycho Neuro Immunologist, Dr Lee Berk of Loma University medical Centre California did a study on 10 healthy males in 1989 and saw that cortisol had decreased and that there were increased levels natural killer cells which attack tumour cells and virus.
Laughter Yoga classes started to appear in 1995 and many people seem to find them therapeutic. There are a number of laughter yoga sessions on YouTube which you might want to try here
3. Escape with a book
A good story can not only take you out of yourself it can provide you with an emotional connection to relatable characters and a stable source of companionship when you feel alone. The Guardian shared a reading list for these times here
Perhaps now is the time to try audio books Audible which offer a 30 days trial.?They are also streaming a whole collection of children's stories for free whilst the schools are closed. These include a lot of literary classics that you have never quite got round to reading.
4. Get moving to shift your mood
Personal Coach Joe Wickes has a whole library of videos for every age group – from kids to seniors. These are completely free to access.
5.  Remember the power of words
Think about picking a positive personal mantra and repeating it.  These may be things "Like when one door closes another one opens" or a line from a favourite song or poem like "Every little thing gonna be alright" from Bob Marley's Three Little Birds.
Try to use positive statements instead of negative ones like "I'm so stressed" this can make a big difference to how you feel and how others react to you.
6. Connect to talk, share and play
You're not alone in this digital age. Free to download Houseparty lets you video chat in a group or even play games with up to 8 people via your smartphone. It's been around since 2016 and was previously the province of mostly teens and twenties but we can all take advantage now ;-)
7. Learn New Skills
This keeps your mind focused and gives you a sense of purpose. There are any number of "How to videos" on You Tube and huge number of online courses offered via Coursera. This includes free ones which you can find here one of which is The Science of Well-Being.
8. Get out in nature
According to Mind spending time in a green space or bringing nature into your everyday life can benefit both your mental and physical wellbeing.  There are some nature ideas here
The Bumblebee Conservation Trust, Butterfly Conservation and Channel 5's Dr Amir Khan have joined forces for people to become Nature Doctors in their own garden. Why not get involved?  Check this out here
9. Mindfulness - to quiet a busy mind
Many people find this helpful – there is a very good Mindful Breathing Exercise here and there is a course here  Scroll down the bottom of the page to try the free introduction before deciding if you would like to pay the £30 joining fee
10. Don't make a mountain out of a molehill
Use these 3 steps to help you keep perspective
In your mind say "Stop – I am not going down that path again"
Breathe deeply focusing on your breaths for a couple of minutes to calm yourself
Refocus – talk to someone close to you to get a more grounded perspective or ask yourself "Will this matter in 5 years? Or 5 months?"
Getting a Doctor's Appointment during the Coronavirus Pandemic
Like many doctors I have a commitment to make sure you get the medical attention that you need and that's why I am still here for you during this challenging time.
Here's how I can help my existing and new patients who may be struggling to gain access to their usual GP's
I can offer a remote consultation using simple to use online technology
I can arrange prescriptions
If you need blood or urine tests I can organise for a laboratory to despatch these to you for self-testing
Where required I can refer you to specialists who have confirmed their availability whilst COVID-19 is among us.
The charge for a 15 minute appointment will be £150, a 30 minute appointment will be £200 and prescription will cost £22. Menopause Consultations will be £200. 
If you need a referral to a specialist we will need to arrange this for you.  We have access to excellent specialists who are continuing to provide a service.  There will be a charge of £50 for this. 
Please ring for an appointment rather than use e-mail - our number is 020 7935 3351. If you are newly registering with the Practice you will be sent a registration form (and advice on how to do an online consultation with me.) Complete and return the form and we will contact you for an appointment.
I hope this is helpful.