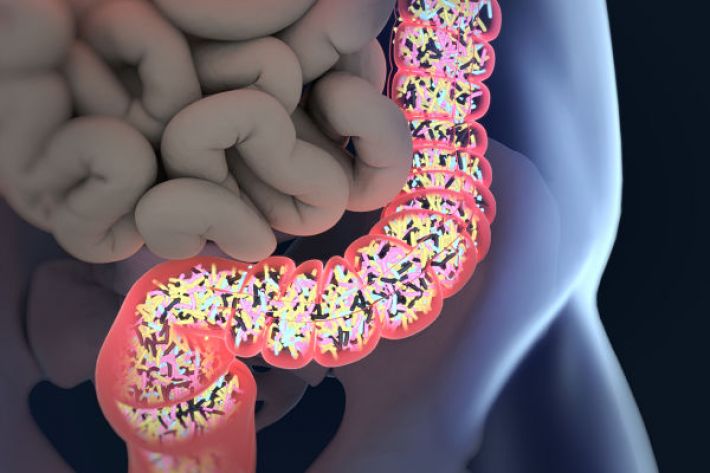 2021-02-42

on

Thu 11

Feb
Your microbiome comprises all the microbes that live in or on your body - this can be 5,000 different types of bacteria, fungi, protozoa and viruses! Weighing as much as five pounds (2kg)  there are collectively over 100 trillion of them – most of which live in the lower intestine (colon)  
The human microbiome is conceptually considered to be a separate "organ" with its own metabolism and immune activity. Like many other essential organs we would not be able to live long without it.
What does the microbiome actually do?
The more diverse and rich your gut microbes, the lower your risk of allergies and disease.  We also know that your microbiome influences many areas including:
your digestion - healthy microbes will better extract energy and nutrients
your immunity
your protection against disease-causing bacteria
the production of vitamins including B12, thiamine, riboflavin and vitamin K
your mood, happiness and motivation. 90% of serotonin is produced by your microbes.
The microbiome and autoimmune conditions
Recognised in the late 1990's, there is still much we don't know about the microbiome but we do know that a dysfunction in the microbiome is associated with autoimmune conditions such as
diabetes
rheumatoid arthritis
muscular dystrophy
multiple sclerosis and
fibromyalgia
Microbiome research – much from Kings College London -   has been done on several of these areas and in 2018  they announced that a lack of diverse good bacteria is also linked to hardening of the arteries. This research studied a group of over 600 twins from the TwinsUK registry which provided a unique opportunity for understanding the changes that can occur in familial microbiome.
There is a more detailed article on this here
It now appears that some autoimmune disease may be passed in families not because of DNA but because of familial microbiome. Your microbiome will be most similar to your mother's.
The development of your microbiome
The composition of your microbiome develops most dramatically in infancy and early childhood.  It is affected by many things:
whether the pregnancy is full term or premature
whether the delivery was vaginal or by caesarean
whether they are breast or bottle fed
whether the birth mother is undernourished or overweight
the use of antibiotics
The microbiomes of most westernised and industrial populations are less diverse and dominated by different bacterial species than rural, less developed populations. This is certainly down to diet  which has the most powerful influence, but it seems that  a lowered exposure to soil, animals and other microbes in the environment actually has a detrimental effect on our microbiome overall.
Can you improve your microbiome?
There are several simple ways in which you can improve your microbiome through diet.  This includes:
Eating more than 40g of fibre per day
Eating as many diverse fruit and vegetables as possible
High fibre vegetables like onions, garlic and leeks are beneficial
Giving your microbes a rest by leaving long intervals between meals or even skipping a meal
Fermented foods like yoghurt, sauerkraut or kimchi are beneficial, as are soybean based products
Alcohol will increase your gut diversity if taken in SMALL quantities
Avoiding artificial sweeteners
Increasing your exposure to outside spaces and to animals
Limit antibiotics- these destroy both good and bad microbes and your microbiome will take several weeks to recover (it is actually for a specialised microbiome laboratory to see if you've taken any antibiotics over the past 5 years!)
I hope this has been helpful
We make every effort to ensure that all health advice on this website is accurate and up to date. However it is for information purposes and should not replace a visit to your doctor or health care professional. As the advice is general in nature rather than specific to individuals we cannot accept any liability for actions arising from its use nor can we be held responsible for the content of any pages referenced by an external link.