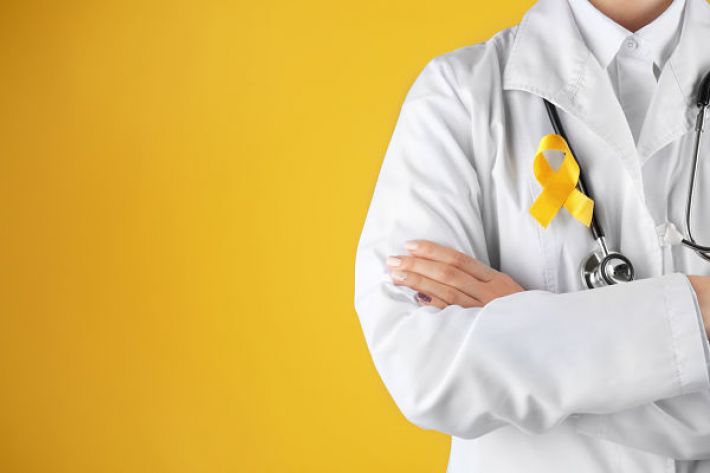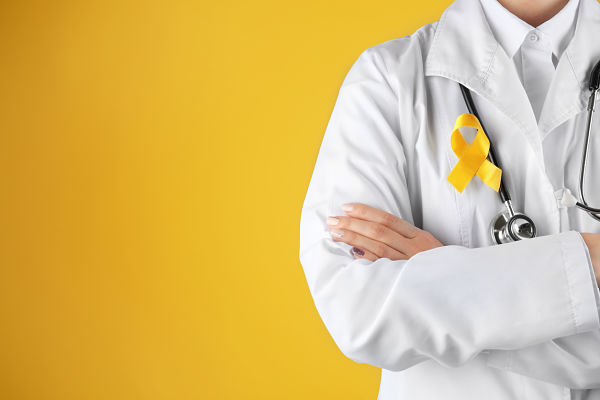 2019-07-198

on

Wed 17

Jul
Sarcoma is still considered to be the forgotten cancer and indeed 75% of people are not exactly sure what it is. Essentially a Sarcoma is a cancerous growth which affects connective tissues such as deep skin and cartilage; blood vessels and nerves; fat, muscle or bone.
There are 100 different sub-types of sarcoma under three main umbrellas which commonly affect the arms, legs and trunk of the body:
Soft tissue sarcoma
Bone sarcoma
Gastrointestinal sarcoma –(GIST)
You can find downloads explaining these in more detail here
Over 5,000 people are diagnosed with Sarcoma each year in the UK. 
Early signs of sarcoma
Most people detect a lump in their arm or leg which appears to have grown – sometimes quickly.  These may or may not be painful.
If a sarcoma grows in the stomach you will be more aware of the side effects than the lump itself.  These may include stomach pain which is getting worse or blood in your vomit or stools.  You might also notice that your stools are black and tarry – this happens when there is bleeding in the stomach or bowel which turns black as you digest it.
Diagnosis
Sarcomas can run in the family so your doctor may talk about your family's medical history as well as your own. They will also question you around your symptoms and how long you have experienced these.
You will then be referred on to have an X ray, a CT scan, an MRI scan, an ultrasound or occasionally a PET scan to find out if there are any tumours, where they are and how far they have spread.
If these tests do pick up the presence of a growth you will be given a biopsy to check whether or not that growth is malignant. If cancer is present you will be told which grade the cancer is:
Low grade means the cells are growing slowly and may not spread
Intermediate grade means the cells are growing more quickly and may spread
High grade means the cells are fast growing and aggressively
If a sarcoma is identified you will be advised which of four stages you are at
Stage 1 means the low grade growth is less than 5cm and is contained in one place
Stage 2 means the growth could be low, intermediate or high but as yet remains quite small and has not spread
Stage 3 means a high grade cancer which has not affected other parts of the body
Stage 4 is a cancer or low, intermediate or high grade which has spread
Treatment
There are several options for treatment and these will be discussed with you.  In most cases the first option is surgery, this is then followed by radiotherapy.
Chemotherapy is mainly used to treat sarcomas affecting the bone as not all soft tissue sarcomas respond well to this type of treatment
Sometimes you may be offered the opportunity to take part in one of the clinical trials which look into new drugs, methods or treatments.
Post treatment you would normally be asked back to see your specialist to discuss symptoms and have an examination.
The importance of support
This is obviously a hugely stressful time for you and your loved ones so it is important to seek emotional help. There are many sarcoma support groups and you can check here to find out if there is one local to you.
You can also find help online – here is a current list of available resources.
Survival Rates
Like many cancers the survival rate has gradually improved year on year. Those surviving 5 or more years run at 55% of the average age of the population without cancer.
Genetic Testing
We already know that there are 10 gene mutations which give people a higher risk of developing a sarcoma. It is hoped that genetic testing may play a bigger part in the diagnosis of potential sarcoma patients in the future
I hope this has been helpful.
You may want to read this blog post on bowel cancer or this one on leukaemia  or this one on skin cancer
We make every effort to ensure that all health advice on this website is accurate and up to date. However it is for information purposes and should not replace a visit to your doctor or health care professional. As the advice is general in nature rather than specific to individuals we cannot accept any liability for actions arising from its use nor can we be held responsible for the content of any pages referenced by an external link.