What is pneumonia and how does it affect the body?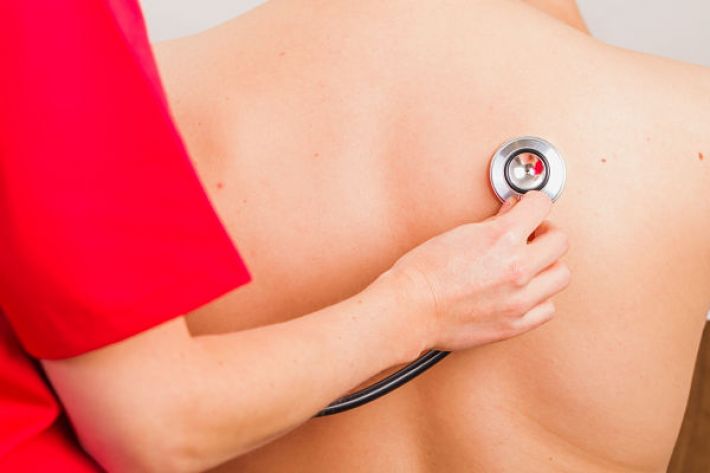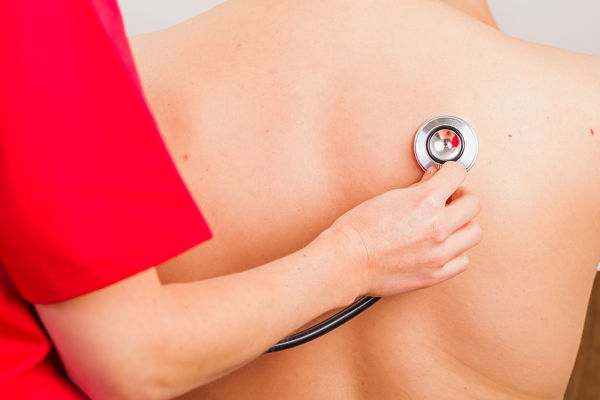 2021-03-81

on

Mon 22

Mar
Pneumonia is a swelling in the air sacs (alveoli) of one lung or both whereby they fill with fluid or pus which makes it hard to breathe.
Most common in the winter, pneumonia generally affects about 1% of the population with those most at risk including
The very young
Those over 65
People who have chronic heart, lung, brain, liver or kidney disease.
People with diabetes
Those with cancer, especially if they are undergoing treatment with chemotherapy
Those on immune-suppressants
People who smoke or drink excessively
It is possible to get pneumonia more than once but if this is a regular occurrence you may be referred to a speciality.
What are the main symptoms of Pneumonia?
Pneumonia can occur over several hours or several days with coughing being the main symptom.
It is likely that you will simultaneously feel tired and unwell with at least one of these further symptoms
yellow or green mucus
a high temperature
rapid breathing or difficulty in breathing
chest pain
no appetite
a lowered temperature – especially in those over 65 or with lowered immunity
Those with more severe episodes of pneumonia will probably also experience
low blood pressure
confusion
nausea or sickness
coughing up blood
sweating
a change in skin colour to blue or purple hues due to poorly oxygenated blood
a sharp chest pain as you breath in and out
 What causes Pneumonia?
The most typical cause is a bacteria called Streptococcus pneumoniae but it can also be caused by
a contagious virus this is often the case in children
COVID-19
the inhalation of a foreign object or food going down the wrong way
having been in hospital – particularly on a breathing machine
rarely in the Uk – by fungi
You should see a GP when…
You develop pneumonia and are in one of the high risk groups just listed
Your temperature persists at 39C or higher
You are coughing persistently , or coughing up pus
This condition can be life threatening and should not go untreated. You might be shocked to learn that it is the leading cause of death due to infection worldwide  in children aged below 5.
Complications can include bacteria entering the bloodstream which can cause organ failure; fluid accumulating around the lung and an abscess on the lung.
Diagnosis and Treatment
A doctor will listen to your chest and back with a stethoscope to listen for crackling or bubbling sounds in the lungs, they may use an Oximeter to check the oxygen in your blood and may do blood tests to check the cause. A chest X-Ray may be used to see how far the illness has progressed
Depending on the severity and duration your Doctor is likely to prescribe over the counter medicines to lower your temperature, suppress your cough and reduce any aches or pains.
If your pneumonia is bacterial in origin you will be prescribed antibiotics.
It is important to rest and hydrate.
If symptoms are particularly bad you may be admitted into hospital where intravenous fluids, intravenous antibiotics an oxygen may be administered
There are vaccines available for certain types of pneumonia and flu so talk to your Doctor about these if you are at risk and make sure that you practice good hygiene to protect yourself against respiratory diseases generally.
I hope this has been helpful
We make every effort to ensure that all health advice on this website is accurate and up to date. However it is for information purposes and should not replace a visit to your doctor or health care professional. As the advice is general in nature rather than specific to individuals we cannot accept any liability for actions arising from its use nor can we be held responsible for the content of any pages referenced by an external link.