What is high blood pressure and what are the risks?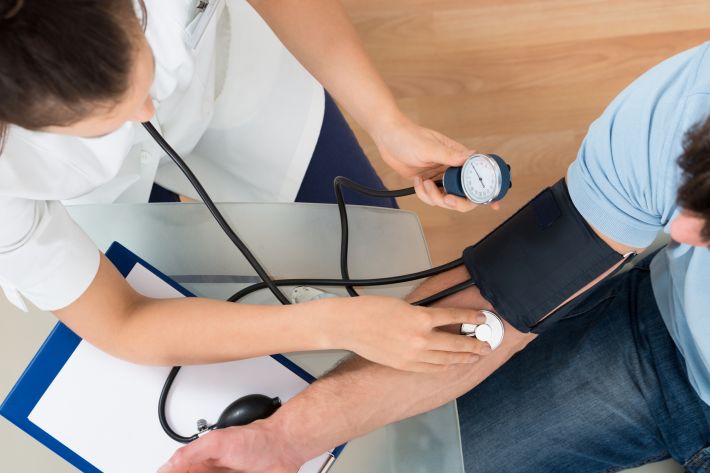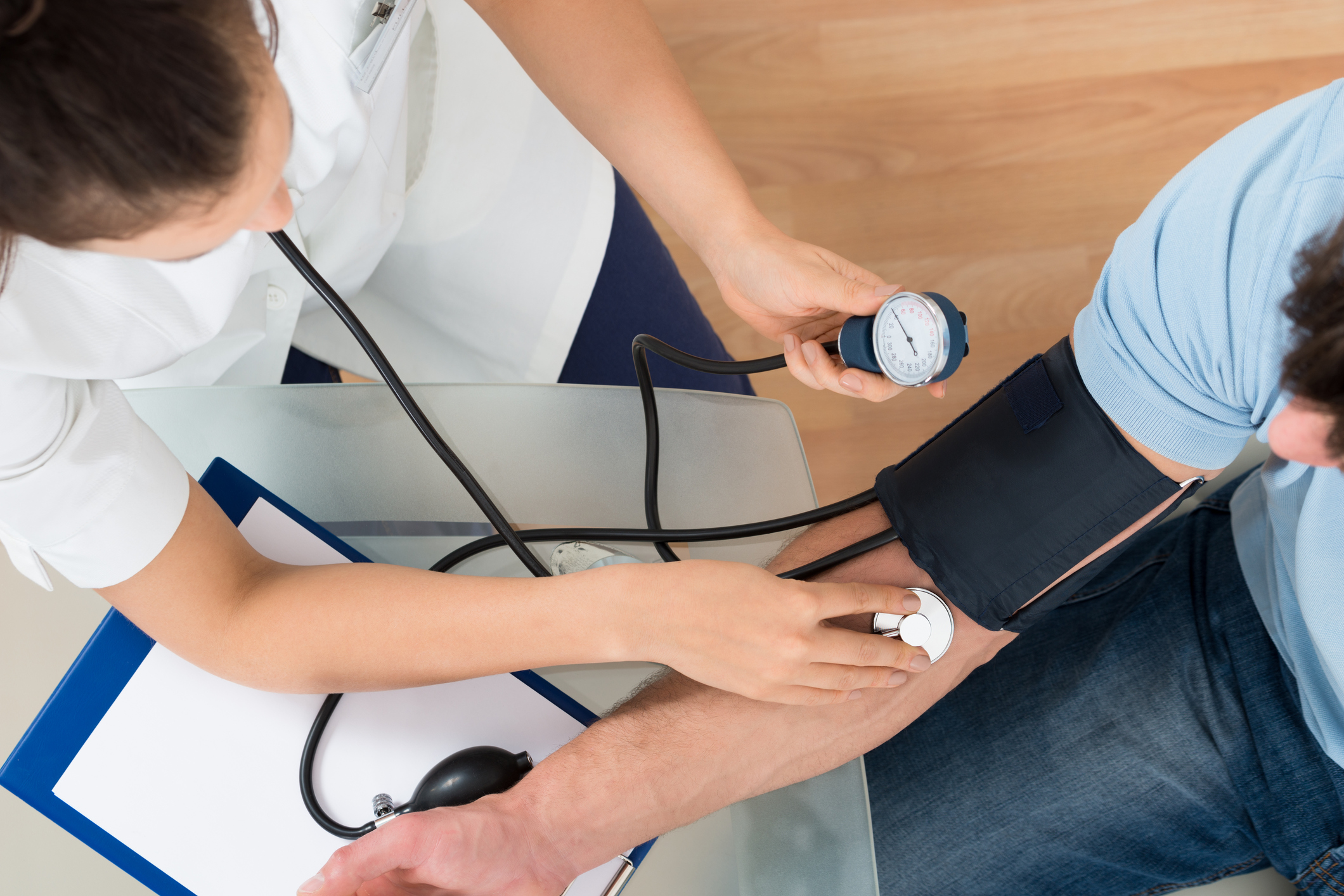 2017-02-33

on

Thu 2

Feb
High blood pressure – known as hypertension – rarely makes people feel ill.
You may have heard it referred to as a 'silent killer' – this is because there are usually no symptoms and it can therefore go undiagnosed.
So unfortunately, the first time someone finds out that they have high blood pressure is very often when they're taken to hospital because their high blood pressure has led to a stroke or a heart problem.
This is why the only way of knowing if you have high blood pressure is to actually have it measured.
Why is high blood pressure harmful?
Around one in four adults in the UK has high blood pressure, and your risk of developing it increases as you get older. High blood pressure is thought to cause around one in every five heart attacks and half of all strokes.
Having high blood pressure also greatly increases your risk of having a heart attack or stroke. And it can lead to other problems such as kidney failure, heart failure and problems with your vision.
Understanding how to manage your blood pressure, therefore, allows you to take more control of your condition, and also helps  to prevent complications.
What is blood pressure?  
The job of your heart is to act as a pump which pushes blood throughout your body via your arteries.  As it does this it delivers oxygen and nutrients to all your tissues and organs.
Blood pressure is the pressure at which your blood runs through your arteries. You need a certain amount of pressure in your arteries to keep the blood flowing but this will vary throughout the day depending on what you are doing. For example, it's likely to be lower if you are sitting quietly.
Your blood pressure reading is written as two numbers – for example, 120/80mmHg. ('mmHg' is the unit used for measuring blood pressure. It stands for millimetres of mercury.)
The first number is the systolic pressure and the second is the diastolic pressure.
Systolic pressure is the highest level reached by your blood pressure as your heart contracts and forces blood through the arteries.
Diastolic pressure is the lowest level reached by your blood pressure as your heart relaxes between beats
Your blood pressure target
For most people, the target is to have a blood pressure below 140/90mmHg.
You may be advised that your blood pressure target is slightly lower or higher than this. This will depend on other medical conditions you may have; your other risk factors for cardiovascular disease, and sometimes your age.
What is high blood pressure?
High blood pressure – known as hypertension – develops when the walls of the larger arteries become rigid having lost their natural elasticity and the smaller blood vessels become more narrow
The higher your blood pressure, the higher your risk of health problems.
If your blood pressure is 140/90mmHg or above when it is measured by your doctor, you may have high blood pressure.
What causes high blood pressure?
For most people, there is no obvious cause for their high blood pressure. Doctors sometimes call this primary hypertension or essential hypertension.
However, there are a number of factors that can increase the risk of developing high blood pressure:
smoking
being overweight or obese
not doing enough physical activity
eating too much salt
drinking too much alcohol
having high blood pressure in your family, and
your age
In a very small number of people, the cause of high blood pressure can be identified. Doctors sometimes call this secondary hypertension.   Causes of secondary hypertension include:
kidney disease
diabetes, and
some medicines, such as oral contraceptives and some over-the-counter and herbal medicines.
If you are concerned that any medicine or remedy might affect your blood pressure, ask do come and ask.
I recommend that my patients have their blood pressure checked at least annually.  If it's been a while since you last had your measured I would advise that you make an appointment with your surgery to get it checked.
We make every effort to ensure that all health advice on this website is accurate and up to date. However it is for information purposes and should not replace a visit to your doctor or health care professional.
As the advice is general in nature rather than specific to individuals we cannot accept any liability for actions arising from its use nor can we be held responsible for the content of any pages referenced by an external link