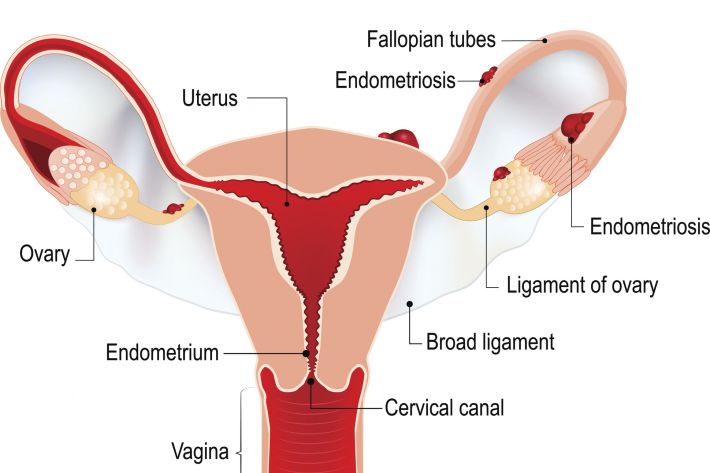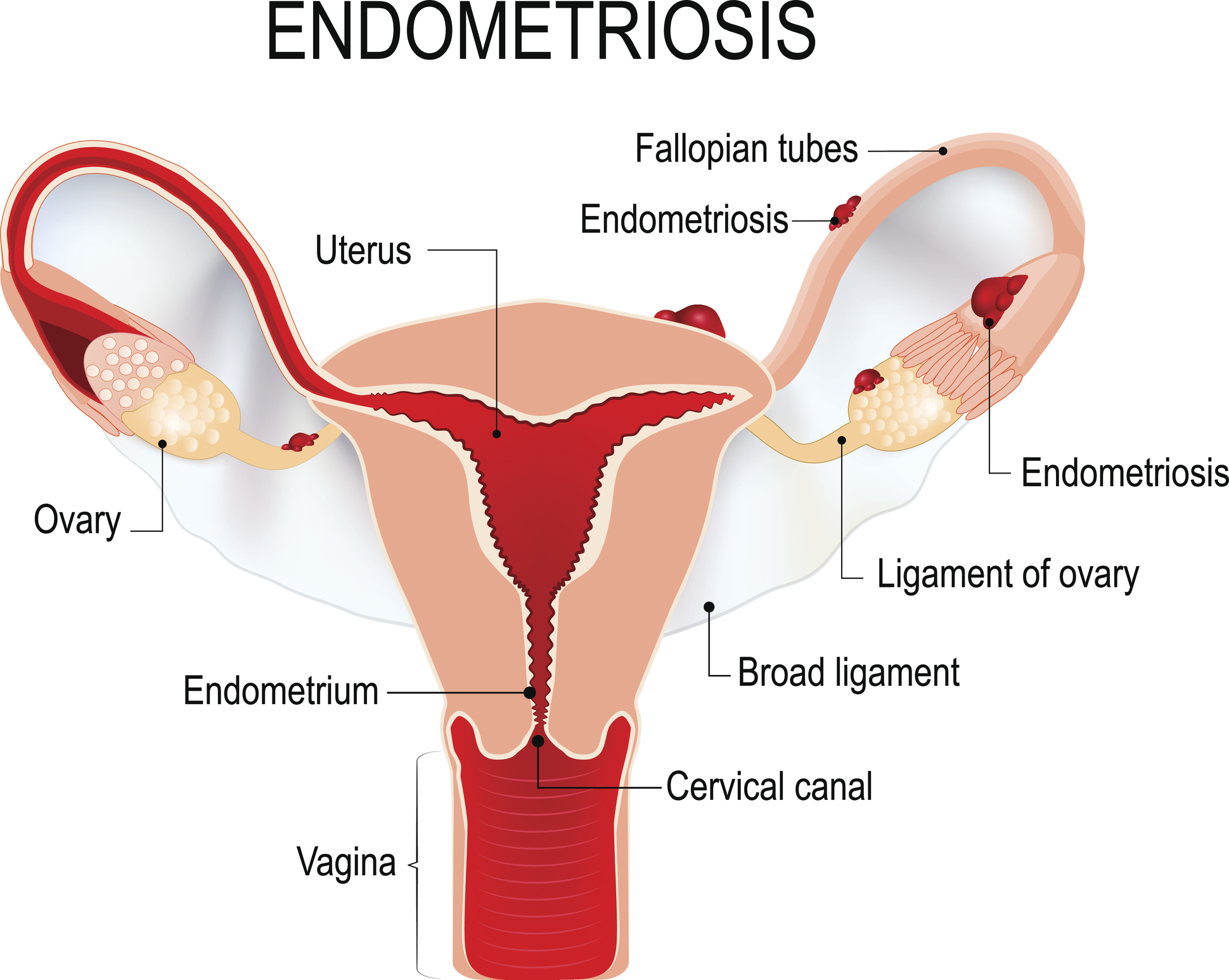 2017-04-113

on

Sun 23

Apr
The endometrium is the lining of the uterus. Endometriosis is a condition where the endometrium is found outside the uterus – for example around the ovaries and fallopian tubes and in the pelvis. 
It is a common condition affecting between 1 and 2 women in every 100.  It is more common in those who have a family history i.e. a mother or sister with the condition.
We don't know the exact cause of endometriosis.  It may be due to retrograde menstruation – endometrium being carried into the pelvis via the fallopian tubes during menstrual periods. Certainly, the presence of endometrium outside the uterus causes an inflammatory reaction and pain.
Symptoms, Diagnosis and Treatment
The most common symptoms are pelvic pain, period pains and heavy periods.  You may also have pain during or after intercourse, fertility problems, pain related to your bowel or bladder.  However, some women have no symptoms at all.
Endometriosis is often diagnosed by the symptoms that women have.  It can be seen on an ultrasound scan but not always.  The only way to be absolutely sure is to have a laparoscopy – a look inside your tummy with a small telescopic camera. 
The treatment of endometriosis varies.
Good pain relief may be sufficient. 
Hormonal treatments after often used - for example the combined pill.
Some women use the Intrauterine system (Mirena) - a 'coil' which makes the lining of the uterus very thin so you may have very light periods or they can stop.
Injectable progesterone hormone,  the mini pill or a hormonal implant are options
You may hear about Gonadotrophin releasing hormone agonists – GnRHa. These are hormone suppressing drugs prescribed by specialists.
 Surgery – may be necessary. This would be discussed with you by a specialist.
Fertility can be affected by endometriosis due to scar tissue.  This would also be talked about with a specialist team who would explain your treatment options.
I hope this gives you a better understanding of what endometriosis is, please get in touch with your GP if you are concerned. 
We make every effort to ensure that all health advice on this website is accurate and up to date. However it is for information purposes and should not replace a visit to your doctor or health care professional. As the advice is general in nature rather than specific to individuals we cannot accept any liability for actions arising from its use nor can we be held responsible for the content of any pages referenced by an external link.