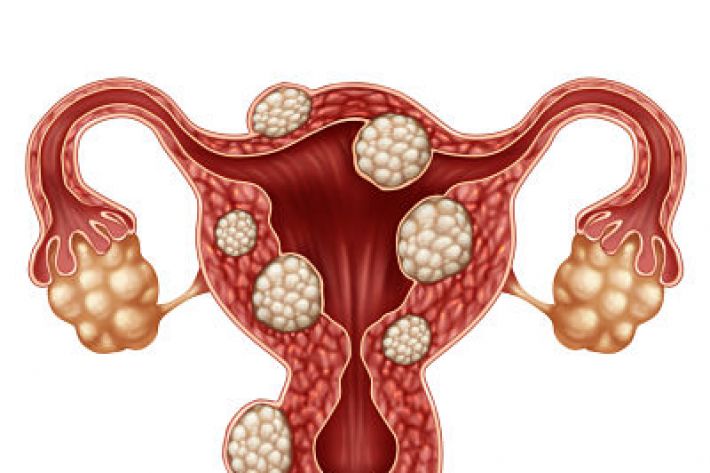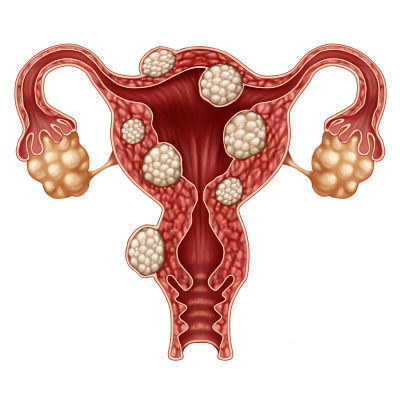 2021-01-07

on

Thu 7

Jan
Varying in size from a pea to a watermelon fibroids are non-cancerous growths that develop in or around the womb.
Typically developing when women are in their 30's or 40's, they are made up of muscle and fibrous connective tissue.
It is estimated that 70% to 80% of women will develop fibroids in their lifetime but many are unaware of the fact.
Fibroids grow at different rates and there are three types:
Suberosal: the most common – these push outside the uterus into the pelvis
Intramural – developing in the muscular wall of the womb
Submucosal – uncommon, growing into an open space outside the womb
What causes them and what increases your risk?
Although the cause is not yet known, we do know that there is a link to oestrogen. They will shrink as your periods stop and oestrogen levels lower.
There are some circumstances in which your fibroid risk is increased:
Having a family member with fibroids. If your mother had them you are two to three times more likely than average to also get them
Being overweight – very heavy women will double or even triple their risk of having fibroids
There is more likelihood of having fibroids as you approach menopause
Being of African-Caribbean origin
You have not had children
Typical Symptoms
The most likely sign is heavy or prolonged periods with bleeding between periods
Pain in the pelvis, lower back or even the legs
Increased bloating
Increased need to urinate
An increase in bouts of constipation
Pain during intercourse
Sometimes they can lead to difficulty becoming pregnant
Increased weight – larger fibroids can weigh as much as 20 to 40 lbs
Although fibroids don't typically have severe health consequences you can become anaemic due to the heavy bleeding.
Diagnosis and Treatment
If you are experiencing symptoms it is likely that your doctor can tell you have fibroids through a simple pelvic examination. To confirm their diagnosis, you may be sent for an ultrasound, MRI or CT scan or a hysteroscopic or laparoscopic examination.
Treatment for thyroids is typically administered in five ways:
Medication for symptoms
You can be offered treatment aimed at treating your symptoms. In order to reduce your heavy periods you are likely to be prescribed tranexamic acid; non-steroidal anti-inflammatory drugs (NSAIDs); a contraceptive pill or progestogen.
You may also be offered an intrauterine device which is not suitable for all women as it acts as also acts as a contraceptive too.
Medication to shrink the fibroids
If the above have no effect you may be prescribed a medication called GnRHas which can only be prescribed for 6 months at a time and is sometimes used to shrink the fibroids before surgery.
As this can also cause hot flushes, stiff muscles, vaginal dryness and sweating a low dose of HRT may be given in parallel.
Surgery
If your fibroids are severe and treatment has not been effective you may be recommended to have surgery in the form of a hysterectomy or, of you would still like to have children, a myomectomy (which removes the fibroids but maintains the wall of the womb).
Unfortunately the latter is not suitable for all fibroids depending on the size, type and position.
There is also a procedure called hysteroscopic morcellation which was introduced 5 years ago and is generally regarded as less invasive.
Non surgical
Treatment can be provided through use of MRI guided laser or ultrasound treatment or something called endometrial ablation which is quick procedure used to remove the lining of the womb. There is very helpful information about this on the website belonging to the Royal College of Obstetricians and Gynaecologists.
      5. Embolisation of Fibroids 
This is a procedure to stop the blood flow to the fibroids.  It can be done with local anaesthetic or sedation and inserting a small tube in through a blood vessel in the groin.  For more information please see this website.
Do not put up with fibroids
They may not be life threatening, but fibroids can feel extremely debilitating so do visit your GP and ask to be tested to be referred to a gynaecologist if you feel your treatment is ineffective.
It is particularly important to be full acquainted with the treatment and their consequences if you are still trying to have a family.
There is a very helpful patient led volunteer group called Fibroid Network which can be accessed here and the British Fibroid Trust is here 
I hope this has been helpful.
We make every effort to ensure that all health advice on this website is accurate and up to date. However it is for information purposes and should not replace a visit to your doctor or health care professional. As the advice is general in nature rather than specific to individuals we cannot accept any liability for actions arising from its use nor can we be held responsible for the content of any pages referenced by an external link.