Vegan diets and an increased risk of fracture – the latest research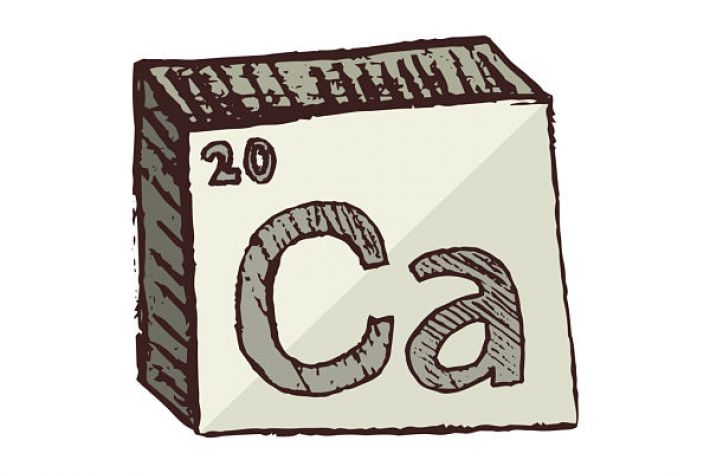 2020-12-350

on

Tue 15

Dec
Current statistics suggest that nearly 7 million British adults follow a meat free diet. 7% of these are vegetarian; 4% are pescatorian and 2% are vegan.
Although the number of vegetarians and pescatorians has stabilised over the past two years, the number of vegans is said to have increased by 62% over the past 12 months.
Across the generations 14% of post millennials, millennials and Generation X are following meat free diets. 11% of Baby Boomers are doing the same and our older population sits at 9%
Most people embark on such a diet for health and lifestyle reasons but these diets still need to be appropriately planned – as per all diets – to avoid the pitfalls of poor nutrition, high fat consumption and obesity.
EPIC-Oxford Research
Between 1993 and 2001 and then again in 2010 the University of Oxford carried out the first comprehensive study on the risks of fractures in people eating different diets.  An average of 17 years of individual data information was collected via self-reporting from
29,380 meat eaters
8037 fish eaters
15,499 vegetarians and
1982 vegans
The outcome of the four different diet types was identified through looking at fractures that were listed in hospital records or death certificates until mid-2016.
These included:
566 wrist fractures
889 wrist fractures
945 leg fractures
366 ankle fractures
520 other sites such as clavicle, rib or vertebra
The research found that vegans had a 43% higher risk of total fractures which resulted in close to 20 more cases per 1,000 people over a 10-year period compared to people who ate meat. The study found that  the risk for vegans to have hip fractures was doubled when compared to people who ate meat.
However this was partly reduced once body mass index (BMI), dietary calcium and dietary protein intake were taken into account.
Oxford University's Dr Tammy Tong who is a nutritional epidemiologist said:
"Previous studies have shown that low BMI is associated with a higher risk of hip fractures, and low intakes of calcium and protein have both been linked to poorer bone health.
This study showed that vegans, who on average had lower BMI as well as lower intakes of calcium and protein than meat-eaters, had higher risks of fractures at several sites.
Well-balanced and predominantly plant-based diets can result in improved nutrient levels and have been linked to lower risks of diseases including heart disease and diabetes.
Individuals should take into account the benefits and risks of their diet, and ensure that they have adequate levels of calcium and protein and also maintain a healthy BMI, that is, neither under nor overweight."
If you'd like to read about this research in more detail click here 
The importance of calcium and the main food sources
Calcium has an essential role in the health of your body.  It builds and maintains your bones; and is involved in muscle contraction; the regulation of blood pressure, nerve transmission and the clotting of blood.
The Recommended  Daily Intake (RDI) is 1,000 mg per day for adults. This shoots up to 1,200 mg for those over 50, and to 1,300 for children ages 4–18.
Given the latest research, if you are vegan it is essential that you consciously plan for sufficient calcium in your diet. To help with this here are the top calcium high vegan foods.
Almonds – 35 grams – provide for 10% of RDI
Amaranth grains – 250 grams provide for12% of RDI
Black beans – 175 grams provide for11% of the RDI
Blackcurrants – 110 grams provide for 7% of RDI
Brazil nuts – 35 grams provide for 6% of the RDI
Chia seeds - 20 grams provide for 5/6% of RDI
Chickpeas – 175 grams provide for 9% of the RDI
Edamame – 175 grams provide for 27.6% of RDI
Flax – 20 grams provide for 5/6% of RDI
Fortified orange juice – 240 mil provide for 50% of your RDI
Fortified plant milk – 240 ml provide for 30% of RDI
Hazelnuts - 35 grams provide for 2/3% of RDI
Kelp – 80 grams provide for 14% of the RDI
Kidney beans 175 grams provide for7% of the RDI
Lentils – 175 grams provide for 4% of the RDI
Macademia nuts 35 grams provide for 2/3% of RDI
Navy beans – 175 grams provide for13% of the RDI
Natto – 100 grams provide for 22% of RDI
Oranges – one medium fruit provides for 5%-7% of the RDI
Pistachios - 35 grams provides for 2/3% of RDI
Sesame Seeds – 20 grams provide for 2% of RDI
Soy beans – 175 grams provides for18.5% of RDI
Tahini – 20 grams provide for 13% of RDI
Teff grains – 250 grams provide for 12% of RDI
Tempeh – 100 grams provide for 11% of RDI
Tofu - 100grams provide for 35% of RDI
Vegetables – see below
Wakame seaweed* – 80 grams provide for 12% of RDI
Walnuts – 35 grams provide for 2/3% of RDI
Winged (goa) beans - 175 grams provide for 26% of the RDI
White beans 175 grams provide for 13% of the RDI
* seaweed should not be consumed too often or in large amounts as it is extremely rich in iodine which can be harmful to the thyroid
Vegetables
70- 95 grams (depending on variety) of cooked spinach, bok choy, turnip, mustard, and collard greens provide for 8–14% of the RDI
60-80 grams of cooked okra, kale, cabbage, broccoli, and Brussels sprouts. provide for 3–6% of the RDI
However it's been found that your body may only absorb around 5% of the calcium found in some high-oxalate vegetables which is why low and moderate oxalate vegetables like turnip greens, broccoli, and kale are considered better sources than higher-oxalate vegetables, such as spinach, beet greens, and Swiss chard.
Boiling is one way to reduce oxalate levels by 30–87%. For some reason this appears to be more effective than steaming or baking. 
I hope you have found this useful.
We make every effort to ensure that all health advice on this website is accurate and up to date. However it is for information purposes and should not replace a visit to your doctor or health care professional. As the advice is general in nature rather than specific to individuals we cannot accept any liability for actions arising from its use nor can we be held responsible for the content of any pages referenced by an external link.