The risks, symptoms and types of Lung Cancer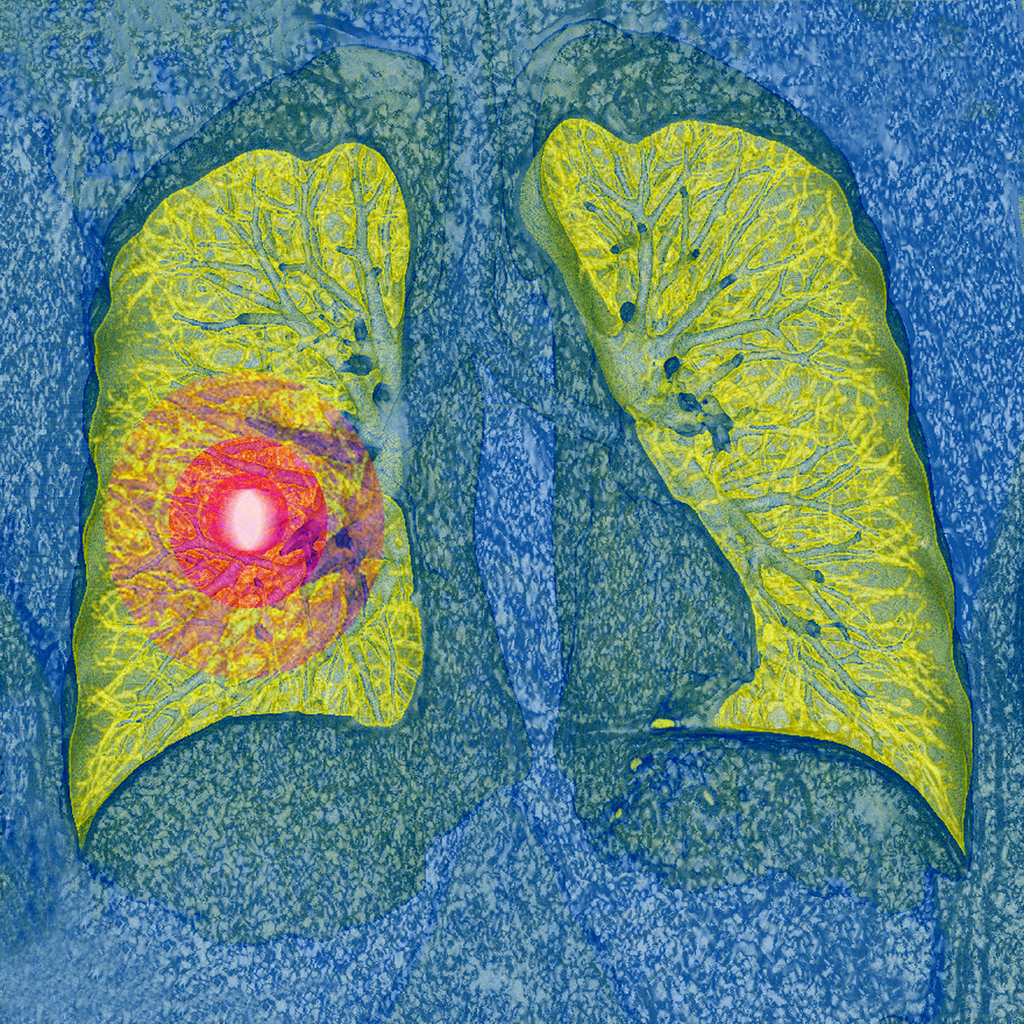 2017-11-331

on

Mon 27

Nov
I was surprised to see that lung cancer is the third most common cancer in the UK -  accounting  for 13% of new cancer cases.  The latest  figures from the Office of National Statistics relate to 2015 and indicate that  just over 20,000 men and 17,500 women were newly registered as having lung cancer that year.
The main challenge of diagnosing lung cancer early on is that initial symptoms can appear trivial and unconnected. These are:
a cough that lasts for three weeks or more
sounding hoarse for three weeks or more
a chest infection or repeated chest infections
coughing up blood
a feeling of breathlessness
ongoing chest or shoulder pain
feeling tired for no reason
losing weight for no reason
aches or pains when you cough or breathe
Types of lung cancer
If cancer is found only in the lungs it is known as "primary lung cancer" Cancer that starts in another part of the body and then spreads to the lungs is called "secondary lung cancer"
There are two main kinds of lung cancer:
The most common is one called non-small-cell lung cancer (NSCLC) This is fast growing and accounts for more than 80% - 85% of all cases. There are several forms of this.
small-cell lung cancer  (SCLC) accounts for 15% to 20% of cases. Forming in hormone-releasing cells,  it is also fast growing and can spread rapidly to the parts of the body.
Who's affected?
Accounting for 85% of cases, most lung cancer is found in long term smokers in their sixties or seventies. In fact if you smoke more than 25 cigarettes a day your chance of getting cancer is 25 times higher than a non smoker.  This is because smoking involves the regular inhalation of  over 60 different toxic substances.
Another common cause is related to your occupation. It's been estimated that between 13% and29% of lung cancers in men are associated with their on-the-job exposure to chemicals and materials which increase the risk of lung cancer. 
Jobs which are associated with an increased risk of lung cancer include
Aluminum production
Asbestos Workers
Ceramics
Chemists
Coal gasification
Coke production
Glass manufacturing
Masonry work
Metal work (iron and steel foundry work)
Painters
Printers
Sandblasting
Uranium mining
If you have any concerns about your lungs, please do get in touch.
There is some more detailed information and downloadable resources here on the Macmillan Cancer website 
We make every effort to ensure that all health advice on this website is accurate and up to date. However it is for information purposes and should not replace a visit to your doctor or health care professional.
As the advice is general in nature rather than specific to individuals we cannot accept any liability for actions arising from its use nor can we be held responsible for the content of any pages referenced by an external link.