The causes, types and treatment of migraine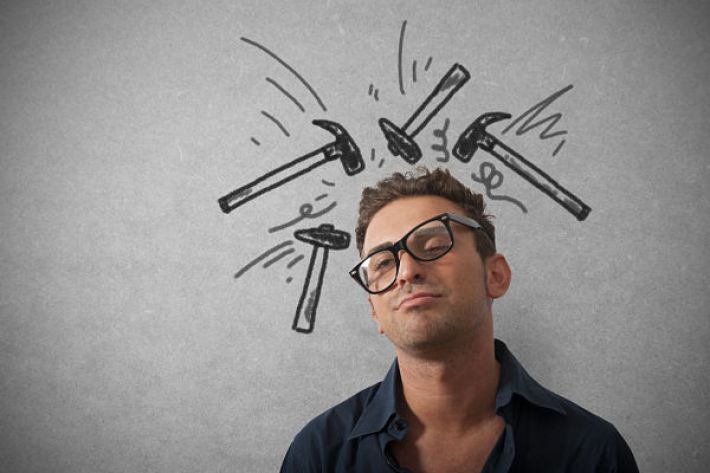 2018-09-244

on

Sat 1

Sep
Affecting  about one in every  5 women and one in every 15 men, you might be surprised to know that migraine is regarded as the 3rd most prevalent and the 8th most disabling disease in the world.
Migraines commonly occur in people aged from 15 to 55 and usually present as severe, recurring headaches in the form of a throbbing pain on one side of the head (back, front left side or right) 
As this is actually a neurological condition it is not uncommon for this to be accompanied by other symptoms including:
Disturbed vision
Sensitivity to light, sound and smells
Feeling nauseous and actually being sick
In 1988 the International headache society designed a classification system which was subsequently adopted by the World Health Organisation. This extremely detailed report can be read in full here but essentially there are two different migraine types.
Migraines without Aura
A throbbing or pulsating pain which worsens as you take every day exercise.  You may feel sick, actually vomit or have diarrhoea. 70% to 90% of migraine sufferers experience this type of migraine.
Migraines with Aura
Experienced by between 10% & 30% migraine sufferers, these are headaches with all the above symptoms but additionally including visual disturbances such a
Blind or coloured spots
Sparkles or stars
Flashing lights
Tunnel vision
Zig zag lines or
Temporary blindness
And can also include numbness, tingling, pins and needles, dizziness, vertigo, difficulty speaking and weakness on one side of the body.
The  length of a migraine attack for both types  is highly individual but last between 4 and 72 hours, but there are often warnings that a migraine is about to occur. These can present in the form of
Craving for food
Feeling depressed
Feeling tired
Yawning a lot
Feeling hyperactive or irritable
Having a stiff neck
What causes Migraine?
The medic al profession does not actually know what causes Migraines but it is clear that there are a number of common triggers including:
Emotional – stress, depression, anxiety, shock, even excitement
Changes in routine
Foods or lack of food
Additives
Environmental stimulus – flickering screens, strong smells, loud noises, bright lights, changes in temperature.
Red wine
Too much or too little sleep
Tension in the shoulder or neck
An excess of caffeine
Dehydration
Female hormones – see my blog post on menstrual migraines
 Research since the 1980's has been concentrating on something called "cortical spreading depression" (CSD) whereby changes in the flow of cerebral blood trigger migraines. Whilst medications stopping this event would undoubtedly help they are yet to be identified and it is still not known what triggers spontaneous CSD.
It is known that Migraine tends to run in families.
Migraine Treatment
Doctors will typically diagnose through listening to your symptoms, finding out about your family history and performing a physical exam. Severe symptoms can be very frightening and a CT scan or MRI can be used to rule out things like tumours or stroke.
If you are concerned please get in touch.
There is currently no cure for Migraine but lifestyle changes to avoid some of the above triggers should be considered and there are many treatments ranging from conventional medicines to herbs, acupuncture and even Botox.  There is a wealth of information on the Migraine Trust site about the various options which can be read here
I hope you have found this helpful.
We make every effort to ensure that all health advice on this website is accurate and up to date. However it is for information purposes and should not replace a visit to your doctor or health care professional. As the advice is general in nature rather than specific to individuals we cannot accept any liability for actions arising from its use nor can we be held responsible for the content of any pages referenced by an external link.