The causes and treatment of psoriasis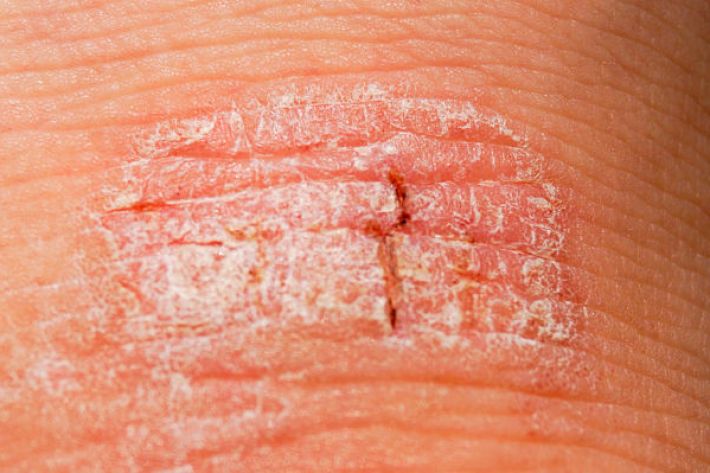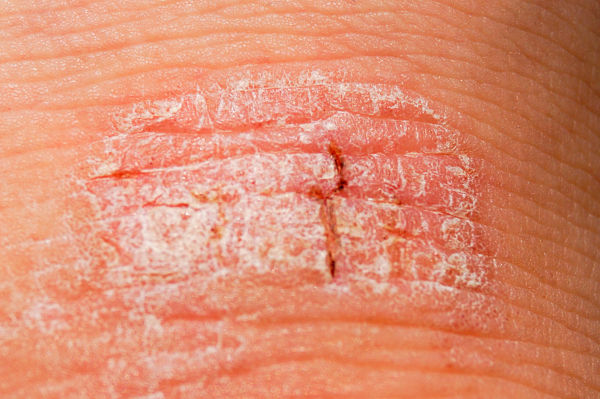 2019-08-234

on

Thu 22

Aug
Psoriasis is a life-long immune disorder which affects about 2% of people in the UK.  Being "systemic " it comes from the inside out and is therefore not contagious.  The condition affects men and women equally and is caused when skin cells are replaced more quickly than usual – typically within 3 to 7 days instead of 3 to 4 weeks.
Psoriasis is highly individual and notoriously unpredictable but certain triggers can start a flare up…
What can cause psoriasis?
The biggest trigger is known to be stress
But skin injuries and infections can also be a factor
Also alcohol, smoking or exposure to smoke
And some medications including anti inflammatories, lithium, beta-blockers, blood pressure tablets (ACE inhibitors)  and anti-malaria tablets
Hormonal changes such as puberty or menopause can affect the condition
As can throat infections and some immune conditions
Is there anything I can do to lessen the chance of flare ups?
Yes indeed, obviously avoid the common causes of psoriasis above but also
Keep your skin moisturised with creams and/or a humidifier
Don't pick at any existing psoriasis patches or scales
Avoid cold, dry weather
Try to avoid trauma to the skin – from as small as insect bites up to tattoos
What are the signs and symptoms of psoriasis?
Usually developing on the knees, elbows, scalp or lower back,  the most common form of psoriasis begins as small red skin lesions which increase in size and form a silver-white scale. These can be sore and itchy and can get thicker in size.
Typically an outbreak of psoriasis will last for a few weeks or months and then calm down or disappear. At this point you are considered to be in "remission" - a state which can last months or years.
Is there more than one form of psoriasis?
Yes the one I just mentioned is called Plaque psoriasis but there is also
Scalp psoriasis which forms on the scalp and sometimes beyond the hairline, on your forehead, on the back of the neck and behind your ears
Nail psoriasis whereby your nails may develop pits and subsequently discolour, thicken, crumble or fall off
Inverse psoriasis occurs mainly in the folds of your skin where the surface becomes shiny, red and sore. This is aggravated by sweating.
Guttate psoriasis develops only after an infection like strep throat and is identified by small red spots (less than 1 cm) which mostly develop on the chest, arms and legs. It is more common in children and teenagers
Pustular psoriasis is less common than other forms of psoriasis and manifests as painful pus filled blisters. There are several forms of this type which each affect different areas of the body.
The most rare and serious form of psoriasis is something called Erythrodermic psoriasis which is associated with a rapid heartbeat, severe pain and itching and an area of very red skin which looks like a burn. This occurs when other forms of psoriasis are left untreated or there has been a severe reaction to medications or severe sunburn.  As it is sometimes life threatening urgent medical attention is vital.
Most people only have one form of psoriasis at a time.
Psoriasis Treatment
Most people will need help to keep the condition under control. According to its type and severity your GP will usually treat your psoriasis through a combination of creams and lotions; medication and occasionally treatment with ultra violet light (phototherapy)
If these treatments don't seem to be having any positive affect you will be referred to a dermatologist who is likely to use prescribed systemic treatments which work on the whole body.
You may find it useful to check out the Psoriasis Association Website which includes the ability to join in forums where people discuss their experience of psoriasis. 
I hope this has been helpful.  If you have seen any signs of psoriasis on your body or on any family members please do get in touch with your GP.