"Super colds" and our increased susceptibility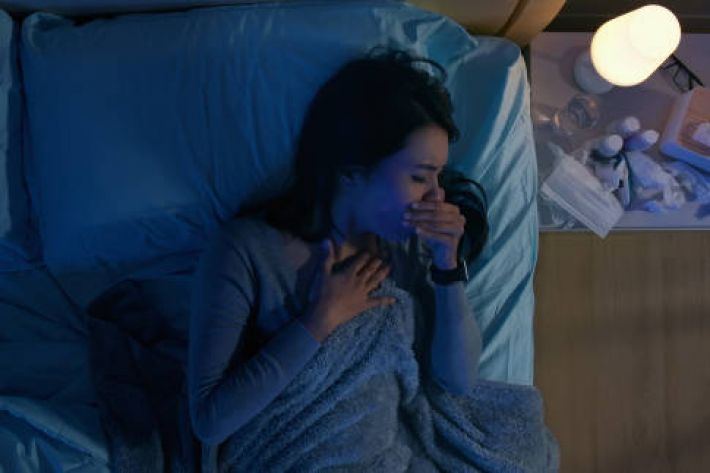 2021-12-342

on

Wed 8

Dec
Have you or yours suffered the delights of what has been called "the worst cold ever" in the last couple of months?
"Flu-like symptoms" seem to be how most people have described it. For many this will include fatigue, aching muscles, a chesty cough, sinus infection and a sore throat.  Some people have also reported being bed bound for days.
Given the current times, it's not surprising that the first thought for many sufferers was that this must be Covid, but tests have been returned as negative
This unpleasant bug seems to linger too - with some experiencing many weeks of a lingering cough.
So why has this cold been particularly unpleasant?
The immunity debt
Nearly two years of COVID restrictions with lockdowns, social distancing, mask wearing, and hand sanitation have increased our susceptibility to viruses such as the common cold.
Some experts have referred to this as an "Immunity debt" This means that our lack of exposure to the normal level of viruses and bacteria have left our bodies more susceptible to infection because of a waning in natural immunity.
Essentially our bodies are "out of training" of dealing with viruses and bacteria that they would normally be exposed to on a daily or weekly basis. This means they are getting a full hit of virus rather than a milder version.
Many people are taking longer to recover too. Or they are coming down with additional symptoms after what appeared to be a brief period of recovery. Sometimes, you can be particularly unlucky and contract two cold viruses one after the other.
This lowered immunity is one of the main drivers for encouraging people to have flu vaccinations this winter.
I should perhaps remind you that smokers are also more prone to respiratory infections and will take longer to recover from them.
The cause of colds
You might be surprised to know that the common cold can be caused by any one of over 200 strains of virus. It is thought that this one is RSV or respiratory syncytial virus which is particularly associated with infections of the lung and respiratory tract.  Hence the cough.
It is extremely common, and contagious- spreading through the air and via hands and surfaces. By the age of three, 97% of our children will have been exposed to it.
How to manage a nasty cold
Drink lots of fluids – the more hydrated you are the less mucus will build up in your sinuses. Stay away from caffeinated drinks and alcohol which will dehydrate your body.
Rest – especially during the first 3 days. Your body needs to reserve its energy to fight off the illness
Take over the counter painkillers for headaches and muscle aches
Try not to take nasal decongestants for more than 3 days or this can cause nasal inflammation
If you have a cough don't just take the cough medicine you have in the house. Some coughs may require suppressants (to stop the cough), some may require expectorants (to make it more productive). Here are the ingredients to look out for:
Dry cough – Glycerol, sucrose, dextromethorphan (DM)
Chesty cough – Guaifenesin, levomenthol
Mucus cough – Guaifenesin, levomenthol
If you are on other medication it is important to talk to a pharmacist or your GP to make sure that your cough medicine is compatible.
Honey can help ease a sore throat – add it hot water with lemon or in a hot drink instead of sugar
To prevent infecting friends, families or colleagues wash your hands regularly, and disinfect your surfaces too.
Many people avoid dairy thinking that causes more mucus to be produced.  But this is actually not correct.
Some people feel that it soothes their throats, and it is in case packed with good nutrients. And, whilst on the subject of nutrition, remember that our immune systems need help to do battle by us eating well. This means avoiding excess sugar and saturated fats.
Can you still exercise after your initial rest period? There is a simple rule to guide you.  If all your symptoms are above the shoulders you are probably still OK to exercise - but definitely tone down your usual workout.
If you have symptoms below the shoulders such as chest congestion, a hacking cough, upset stomach, fever, fatigue, muscle aches. You should take a break from exercise
It's important to remember
As COVID symptoms appear to change with each variation, it's important not to assume that what you have IS only a cold virus and you should take a lateral flow test to make absolutely sure that its not COVID
If you become more unwell, have a tightening chest or chest pains or a shortness of breath or cough up blood you should seek medical advice.
You should also seek medical advice if you have a persistent or wheezing cough as this may be caused by other underlying conditions.
We make every effort to ensure that all health advice on this website is accurate and up to date. However it is for information purposes and should not replace a visit to your doctor or health care professional. As the advice is general in nature rather than specific to individuals we cannot accept any liability for actions arising from its use nor can we be held responsible for the content of any pages referenced by an external link.