Skin Cancer – What are the risks and how do we protect ourselves?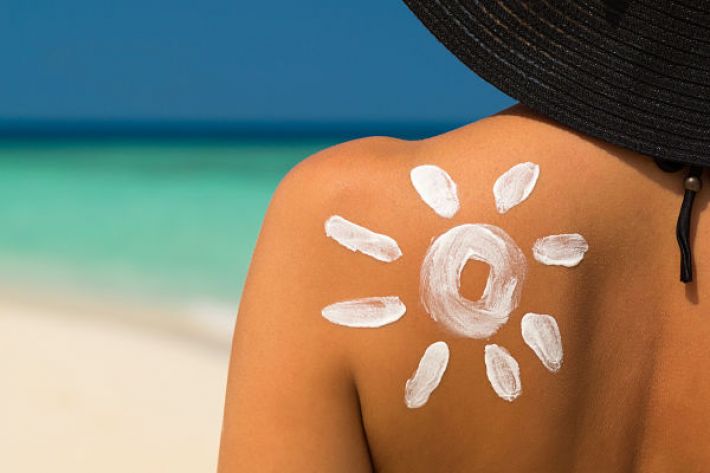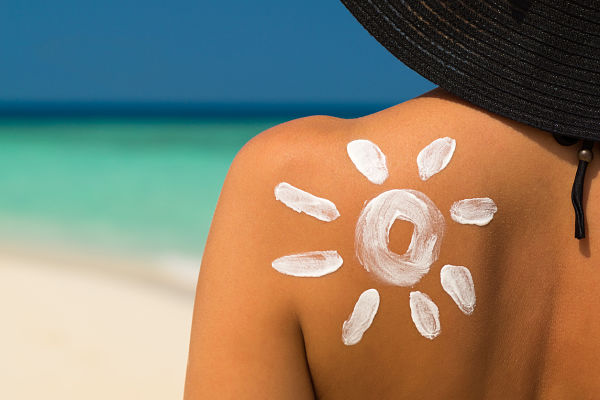 2018-06-152

on

Fri 1

Jun
I do love to go on a good medical course and the one I went to at the Royal Marsden Hospital on skin cancer was really informative.  Here are a few of the most important facts that I picked up.
With Cancer Survivors Day coming up on June 3rd I have already been looking at the improved stats around successful treatment but had not realised that the UK incidence of malignant melanoma has increased more than for any other cancer. In fact It is currently the most common cancer in 15-34 year olds.
Sun exposure in childhood is a major risk factor.  Sunburn in later life also increases the risk.  Intermittent exposure and blistering sunburn are equally major risk factors as is sunbed use in the under 35's
What should you look out for?
 There is a very handy ABCDE rule:
A – Asymmetry of any pigmented lesions
B – Border irregularity
C – Colour variation
D – Diameter over 6 mm
E – Evolving ( enlarging or changing )
Clearly, the use of sun protection is essential. Here is the advice from the British Association of Dermatologists.
UVA and UVB
UV radiation from the sun is transmitted in three wavelengths – UVA, UVB and UVC. UVC does not penetrate the earth's atmosphere, so we only really need to protect against UVA and UVB.
UV irradiation in the form of UVA is associated with skin ageing. UVA affects the elastin in the skin and leads to wrinkles and sun-induced skin ageing as well as skin cancer.
UVA can penetrate window glass and penetrates the skin more deeply than UVB. UVA protection in a sunscreen will help defend the skin against photo ageing and potentially skin cancer.
UVB is the form of UV irradiation most responsible for sunburn and has strong links to malignant melanoma and basal cell carcinoma risk (types of skin cancer).
A sunscreen with a high SPF (sun protection factor) will help block UVB rays and prevent the skin from burning, and by extension damage that can cause skin cancer.
How do sunscreens work?
Organic filters absorb harmful UV radiation and convert and give this energy back out as infrared. These are sometimes known as 'absorbers', or 'chemical' sunscreens.
Inorganic filters (also known as 'physical', 'natural', 'reflective', 'zinc') contain titanium dioxide or zinc oxide, which reflect UV radiation away from the skin.
It can be helpful to think of organic filters as sponges, mopping up the UV radiation, and inorganic filters as mirrors, bouncing UV straight back off the skin.
What is SPF?
Sunscreens in the UK are labelled with an 'SPF'. This stands for 'sun protection factor', although the SPF is more accurately the sun burn protection factor, as it primarily shows the level of protection against UVB, not the protection against UVA.
SPFs are rated on a scale of 2-50+ based on the level of protection they offer, with ratings between 2 to 14 forming the least protected end of the spectrum and ratings of 50+ offering the strongest forms of UVB protection. We recommend a sunscreen with an SPF of at least 30 as a satisfactory form of sun protection in addition to protective shade and clothing.
UVA star system
When you currently buy sunscreen containing UVA protection in the UK you may notice a UVA star rating on the packaging. The stars range from 0 to 5 and indicate the percentage of UVA radiation absorbed by the sunscreen in comparison to UVB, in other words the ratio between the level of protection afforded by the UVA protection and the UVB protection.
Be aware that if you choose a low SPF it may still have a high level of stars, not because it is providing lots of UVA protection, but because the ratio between the UVA and UVB protection is about the same.
That's why it's important to choose a high SPF as well as a high UVA protection (e.g. a high number of stars). Sunscreens that offer both UVA and UVB protection are sometimes called 'broad spectrum'. A sunscreen with an SPF of 30 and a UVA rating of 4 or 5 stars is generally considered as a good standard of sun protection in addition to shade and clothing"
Having done a lot of research around suncreens, I now stock an SPF 50 invisible sun protection which is resistant to sweat and water and can be used on both children and adults. Please e-mail me for more information if you would like me to send you this product.
I hope this has been helpful. 
We make every effort to ensure that all health advice on this website is accurate and up to date. However it is for information purposes and should not replace a visit to your doctor or health care professional. As the advice is general in nature rather than specific to individuals we cannot accept any liability for actions arising from its use nor can we be held responsible for the content of any pages referenced by an external link.