Signs, Symptoms and Treatment of Sinusitis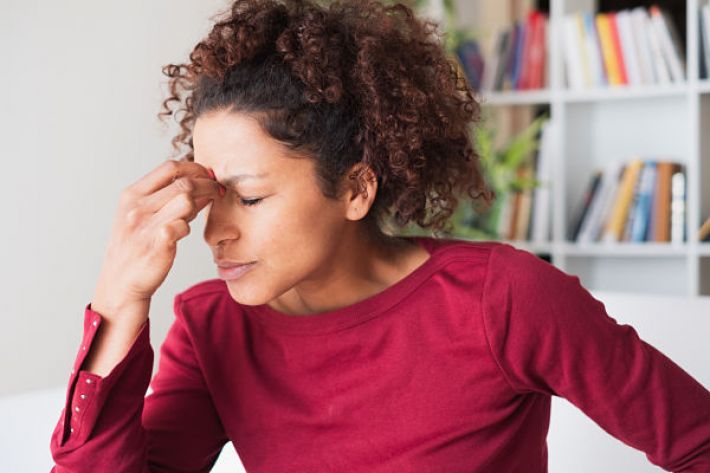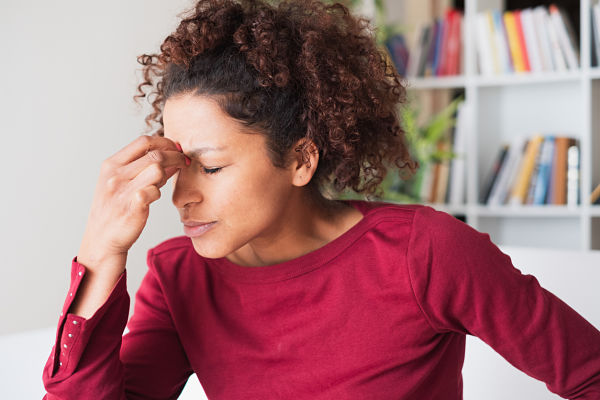 2022-02-55

on

Thu 24

Feb
You may wonder if you have sinusitis if you've had a cold and then feel pain or tenderness around your cheek, eyes or forehead as well as a continually blocked-up nose. Certainly, these are common symptoms and in this blog post I explain why this happens.
Your sinuses are small cavities within your skull which are interconnected. These are lined with soft tissue called mucosa and it is this which produces the thin and flowing liquid we call mucus.
Mucus not only lines the tissue in your lungs, nose, and throat to prevent them from drying out, it contains antibodies and enzymes which are designed to neutralise any harmful bacteria or viruses which you breathe in
However, certain conditions trigger an overproduction of this mucus which thickens when the mucosa become inflamed. Most commonly this is triggered by a virus after a cold or flu, but it can also be caused by
Hay fever or an allergy
Polyps in the nasal cavity
A dental infection
An autoimmune condition
Asthma
A deviated septum (when the central wall of your nasal cavity is over to one side)
Smoking also increases the risk of you getting sinusitis
Symptoms and types of Sinusitis
Apart from those described at the beginning of this post,  you may experience
A fever
Thick green or yellow nasal discharge
Toothache
Bad breath
No smell or a bad smell
Earache
Catarrh dripping down the back of your throat and a cough trying to clear this.
There are 3 different types of sinusitis.
Acute sinusitis – caused by a viral infection brought on by a cold or seasonal allergy and typically lasting 1-2 weeks. A bacterial infection may cause it to last up to 4 weeks
Subacute sinusitis is normally a bacterial infection which fails to clear up and lasts up to 3 months
Chronic sinusitis is often less severe but lasts for longer than 3 months and is usually caused by persistent allergies or a problematic nasal structure
Sinusitis in young children
Because our sinuses are not fully developed until we are teenagers, sinusitis may look different in a small child with swelling around the eyes. Other symptoms will be similar but specifically:
A cold which is going beyond 10 to 14 days
A low or even high fever
A green/yellow discharge which has been present for more than 3 days
Bad breath or nausea/sickness which has probably been causes by catarrh going down the back of the throat
A headache – normally in children of 6 plus
Being tired or irritable
How to treat sinusitis
A warm flannel applied to the areas of your face which feel tender can bring some relief from the sinus pressure. Ibuprofen will also help to reduce the inflammation and give you some pain relief.
You should also keep hydrated so that the mucus is thinned or use over the counter medication which does the same. Saline washes will also help.
Moist air is really beneficial so use a humidifier or inhale steam from a bowl or in a closed bathroom whilst you run a hot shower.
If your symptoms don't clear up within a couple of weeks you will probably need antibiotics from your GP. If these don't work by the end of the course your GP may need to send you to an ear, nose or throat specialist.
You should immediately go to Accident and Emergency if
You have swelling of the eyes
Your vision is being impacted
You have severe headaches
Your forehead is swollen
These are indications that the infection is spreading beyond your sinuses into your eyes or brain. Sinus complications are EXTREMELY rare, but left untreated they can lead to fatal Encephalitis or Meningitis.
I hope this has been helpful.
We make every effort to ensure that all health advice on this website is accurate and up to date. However it is for information purposes and should not replace a visit to your doctor or health care professional. As the advice is general in nature rather than specific to individuals we cannot accept any liability for actions arising from its use nor can we be held responsible for the content of any pages referenced by an external link.