Signs, symptoms and treatment for anorexia, bulimia and binge eating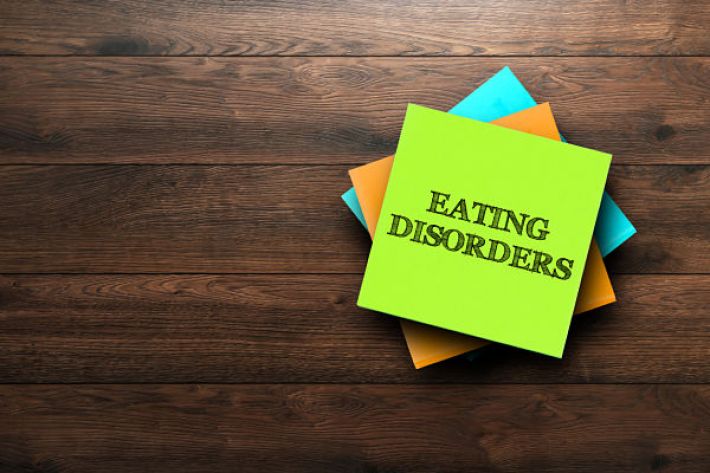 2019-02-56

on

Mon 25

Feb
Anorexia nervosa, bulimia nervosa and binge eating behaviour are all types of eating disorders.
An eating disorder is a serious mental illness that involves abnormal eating behaviours.  This usually happens because they "help" someone cope with a situation or feel in control.
Whilst these disorders can affect people from any age, background or gender, there is evidence to suggest that those most likely to battle with these have a biological predisposition to the illness and have experienced some kind of social or environmental trigger.
General warning signs
Before there is a change in appearance there may be some noticeable changes in mood or behaviour including
Low self esteem
Feeling self conscious
Being irritable or having mood swings
Feeling tired
Not socialising
Preoccupation or secretive behaviour around food
Let's look at the most common conditions.
Anorexia
Those who are anorexic will be severely restricting their food intake and may also be taking excessive exercise.
Those in the grip of anorexia will typically wear loose clothes to hide weight loss and will have a distorted view of their weight leading to a preoccupation about losing weight and obsessively counting calories. Lack of food will mean that they have difficulty concentrating.
Bulimia
This involves eating large amounts of food at one sitting and then purging that food either by being sick or by taking laxatives.
Those in the grip of Bulimia will have fluctuating weight and there may be physical signs such as bad breath or tooth decay or sore skin on the back of their fingers or hands if they are putting their fingers down their throat to induce vomiting. Another key sign is them disappearing after meals
Binge eating behaviour
Again large amounts of food are eaten, but there is no purging so there is increasing weight gain. These binges are often planned and carried out secretly.
Those struggling with binge eating behaviour will eat more rapidly than usual and eat even when they are not hungry. They are probably spending a lot of money on food shopping.
OSFED
Where someone's eating disorder does not sit within any of the above categories it is referred to as an "other specified feeding or eating disorder" or OSFED
Diagnosis and treatment
Full recovery is possible. Research shows that the earlier there is an intervention the greater the chance of recovery simply because habits have not become ingrained.
There are several different treatment pathways which will tackle both the physical and psychological aspects of these disorders. Typically this will begin with your GP who can then refer you to an eating disorder specialist.
It is suggested that a double appointment is booked with an NHS GP simply to allow enough time to discuss what can be a complicated situation. It is helpful to have written the symptoms down beforehand and to accompany anyone struggling with this to that initial appointment.
There is good information and advice on this illness on the Beat Eating Disorders website just here
If you are concerned by any of the conditions described in the blog post please do get in touch.
We make every effort to ensure that all health advice on this website is accurate and up to date. However it is for information purposes and should not replace a visit to your doctor or health care professional. As the advice is general in nature rather than specific to individuals we cannot accept any liability for actions arising from its use nor can we be held responsible for the content of any pages referenced by an external link.