Sexual health checks should be regarded as part and parcel of health awareness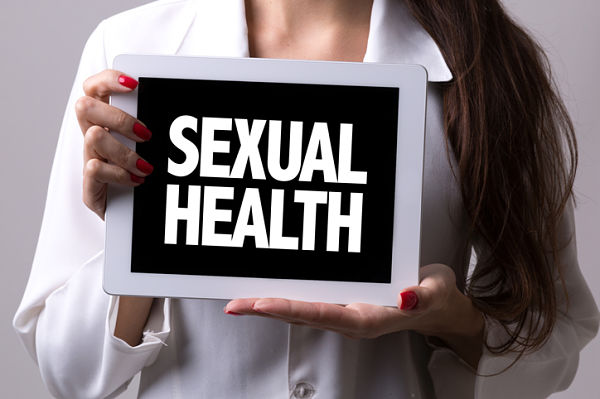 2018-01-08

on

Mon 8

Jan
Unfortunately an increasing number of people in the UK are catching STI's.  Taking place on January 14, STiQ day has been carefully diarised as being two weeks after the festive season (14 days being the length of time for chlamydia to become detectable) and a month before Valentine's Day in order to raise awareness that sexual health checks should be regarded as a normal part of adult life.
It's true to say that most people do not think they have an STI.  This is partly because some of the most common infections often show no symptoms.  However, the fact is that one in two of those tested do have a positive result.
The main STI's are:
Chlamydia
Gonorrhoea
Genital Herpes
Syphilis
Pubic Lice
Hepatitis and
HIV/Aids
According to a Public Health England report published in June 2017 over 400,000 new STI diagnoses were made in 2016.  Of these:
49% of people had chlamydia
15% had genital warts
9% had gonorrhoea
And 9% related to non specific genital infections (NSGI)
There is a disturbing trend in terms of a 12% increase in syphilis between 2015 and 2016 and the largest report of incidents since 1949. In 2015 Public Health England reported that 56% of cases were diagnosed in London and, and perhaps, most surprising,  that cases nationwide in the over 45's had increased by a staggering 74%.
However, there has been an 8% decrease in genital warts in line with increased HPV vaccinations in adolescent females.
In young women aged between 15 to 24 the rate of STI diagnosis is 7 times higher than in women aged 25 to 59.  In men aged 15 to 24 the rate is twice that of men aged 25 to 59. This is due to a greater number of partners in the younger age group but may also reflect more people in that age group actually coming forward for testing. There were 1.4 million chlamydia tests in 2016.
Treatment
STI's caused by bacteria - such as chlamydia, gonorrhoea or chlamydia -  are typically treated by antibiotics. It's obviously important to abstain from sex during treatment and/or until any sores are healed.
Daily, suppressive antiviral drugs are used to treat herpes and HIV. Once you start treatment it's possible  to achieve nearly undetectable levels in your virus count.
Recommendations
Regular testing for HIV and Aids should be regarded as a natural part of good sexual health.  Anyone under 25 is advised to be screened for chlamydia each year and also on a change of sexual partner.
As the highest population rates of STI diagnosis was among people of black ethnicity, they are advised to have regular STI screening including an HIV test if sex is without the protection of a condom or with a series of casual partners.
Men who have sex with men are also advised to follow this level of testing.
There is a useful FAQ page on the STiQ website just here
This Practice offers confidential sexual health tests if you have any concerns.
We make every effort to ensure that all health advice on this website is accurate and up to date. However it is for information purposes and should not replace a visit to your doctor or health care professional. As the advice is general in nature rather than specific to individuals we cannot accept any liability for actions arising from its use nor can we be held responsible for the content of any pages referenced by an external link.