Sex, relationships and disability – signposting information resources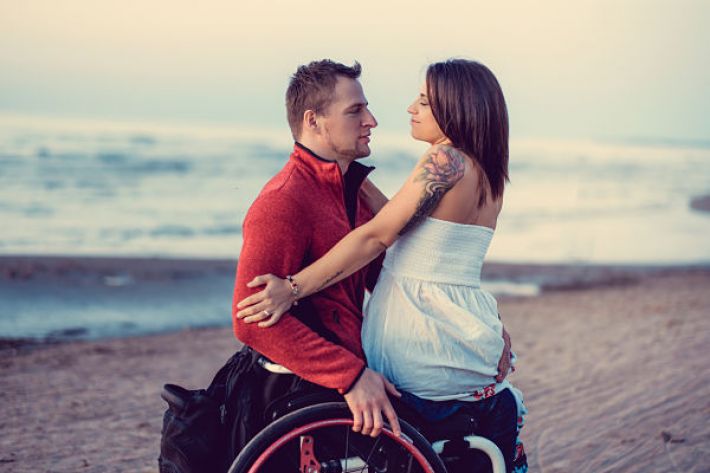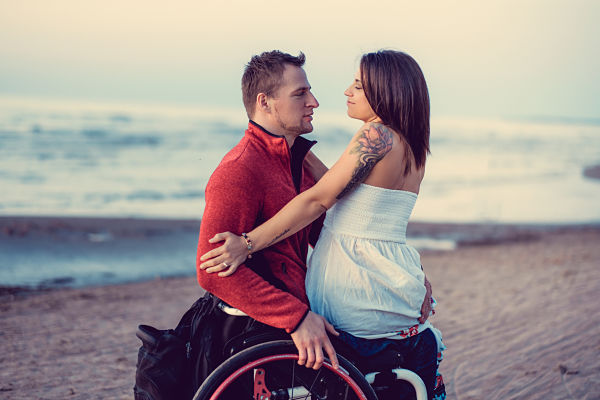 2019-09-252

on

Mon 9

Sep
If someone has a physical or intellectual disability it doesn't change their sexuality,  and whilst it's undoubtedly an awkward topic of discussion for most people, it's important to recognise that those with disabilities have the same rights as everyone else in terms of expressing themselves as sexual beings.
For this reason I applaud Brook for their theme of "sex, relationships and disability" during this year's sexual health week. Their aim is to normalise the conversations around the subject so my contribution post is to share some resources which help those seeking help with regard to the  challenges of sex and physical disability.
Online conversations
If it's not easy to talk to your friends or family there are online forums for disabled people where it is possible to communicate frankly and openly on the subject both with peers and with experts.
You may wish to check out www.ablehere.com - an online community, or Scope's website which includes an area where you can talk to a sex and relationships expert  
Specialist advice and support
There may well be many physical or psychological reasons why sex for a disabled person might be a problem but that isn't automatically the case any more that it's automatic that able bodied people have amazing and active sex lives! Fortunately there are organisations which can offer a whole host of sensible and expert advice.
For example www.outsiders.org.uk is a social and peer support network of disabled people Founded by Dr Tuppy Owens, the charity curates and shares sensitive content born out of many years of working in this arena.  In fact Dr Owens was named by the Family Planning Association as one of their 80 most influential achievers in 2009.
Outsiders also hosts a sex and disability helpline from 11-5 each weekday which is staffed by sex therapists who specialise in disability. Details of this and allied services can be found here 
User-led Charity Enhance the UK runs a global campaign called Undressing Disability which "aims to raise standards in sexual health and sexual awareness for disabled people" and runs the Love Lounge offering free advice on "sex, love and disability" Find out more here 
Accessible aids and equipment
Challenges to having sex when disabled will include positioning and movement during intercourse as well as identifying how to have a mutually satisfying sexual relationship with your partner wherever possible.
Disability Horizons wrote a blog post on the subject having talked to the inclusive sex shop Pleasure Garden. In it they identified 8 body-safe aids which could help with challenges around pleasure and intimacy. Please read this here.
Burning Questions
Whilst running their #EndtheAwkward campaign in 2015 Scope shared the five awkward things disabled people are tired of hearing about their sex lives in this upbeat video 
Outsider's founder Dr Tuppy Owens also runs a website called School of Sex and in it shares a hugely informative and practical resource called ABC's of Sex with Disabilities. You can check it out here 
Positive messages
In curating the content for this post I came across some very thought provoking and uplifting advice. From quadriplegic Ali who was injured at the age of 27 in 2010
"To my fellow quadriplegics who have not yet embarked on discovering their sexual identity I will say this: planning is everything, curiosity is key, openness is crucial and fun is mandatory "The full post is here 
From psychologist Angela Riccobono in the Mount Sinai video series "Sexuality and SCI" (spinal cord injuries) "Many people have told me that sex after their spinal cord injury is actually better because its more intimate and there's much more communication between the partners"
The whole video series can be found here 
I realise that it's not at all easy finding resources on this subject and do hope this blog post has been helpful.
We make every effort to ensure that all health advice on this website is accurate and up to date. However it is for information purposes and should not replace a visit to your doctor or health care professional. As the advice is general in nature rather than specific to individuals we cannot accept any liability for actions arising from its use nor can we be held responsible for the content of any pages referenced by an external link.