Pancreatic Cancer – symptoms, diagnosis, treatment and support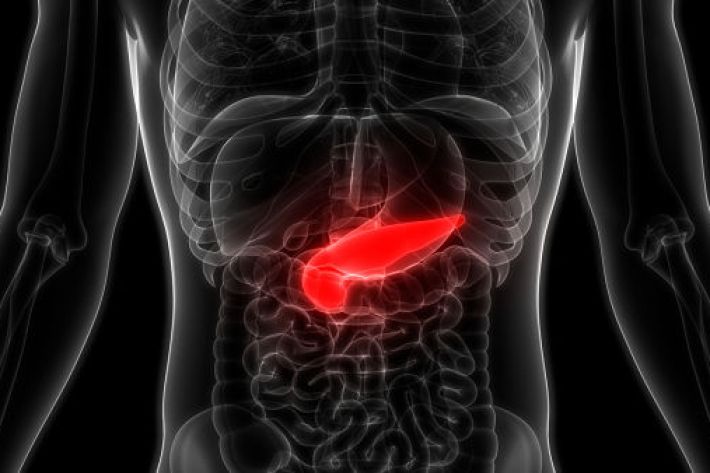 2020-11-310

on

Thu 5

Nov
The pancreas sits behind the stomach and is responsible for producing the enzymes that the body needs to digest fats, carbohydrates and proteins.
Pancreatic cancer is the 10th most common cancer in the UK and is strongly related to age. Rates of incidence start to rise steeply from the age of 50-54 with almost half of diagnosed cases occurring in people over the age of 75. The peak rate for cases is between the ages of 85 and 89.
Main causes
Old age is the main risk for cancer but 2% of cases are attributed to smoking and 12% to obesity. Compared to non-drinkers the risk is 15% to 19% higher in people consuming more than 3 units of alcohol a day. Unfortunately there is a 45% higher risk in those who have a direct relative who has suffered with pancreatic cancer.
The risk also grows in people with chronic health conditions.
It is three fold higher in those with chronic pancreatitis
25% higher in those with gallstones
34% higher in those with type 1 diabetes
58% higher in women with metabolic syndrome
Signs and symptoms
Most pancreatic cancers are "exocrine" which means they start in the pancreatic cells that actually produce the digestive juices. More than 80% of these and are called "Adenocarcinomas" and mostly begin in the cells that line the ducts of the pancreas
70% of people with pancreatic cancer may have been triggered to visit their GP's because they have pain in the stomach or back. This is often described as a dull pain that bores into you which is worse when you lie down and better when you sit forwards. It can be worse after you have eaten. In the early stages this may come and go throughout the day
In 50% of people with pancreatic cancer the first sign is jaundice symptoms of dark urine, pale stools and itchy skin. This happens because the tumour is blocking the bile duct.
Those who are newly diagnosed as being diabetic may be found to have had this triggered by pancreatic cancer.
Unexpected weight loss associated with an abnormal sensation of feeling full despite eating little may also be a sign
Some people notice a change in their stools which become  may contain undigested food as well as being pale coloured, foul smelling and difficult to flush away.
Less specific symptoms include, fever, heartburn, bloating or sickness, fatigue and blood clots in the deep leg veins or the smaller veins elsewhere in the body.
Testing for pancreatic cancer
Blood tests are usually done to help identify the cause of your symptoms and a CT a scan is one of the most common tests.  If you are jaundiced you may be referred for an abdominal ultrasound.
Other tests are used to hone the diagnosis. This includes a biopsy, MRI scan, Endoscopic ultrasound, PET-CT scan and Laparoscopy
Types and grades of pancreatic cancer and the treatment
Doctors use the term staging to describe the size of the tumour and where it has spread.
Stage 1A is less than 2cm and is only inside the pancreas
Stage 1B is between 2cm and 4cm and is again only in the pancreas
Stage 2A is larger than 4cm but only inside the pancreas
Stage 2B is a tumour of any size within the pancreas which has spread to a maximum of 3 nearby lymph nodes
Stage 3 is a tumour of any size within the pancreas which has spread to 4 or more nearby lymph nodes
Stage 4 may also be referred to as advanced cancer as, at this stage the disease has spread to other areas of the body such as the liver or lungs
The main treatments for pancreatic cancer are surgery and chemotherapy. The patient charter around the care you should expect and receive can be downloaded here
Support Groups
The Pancreatic Cancer UK Support Line is staffed by specialist nurses from 9-4 on Monday, Tuesday, Thursday and Friday and from 10-6 on Wednesday. The number is 0808 801 0707
The Pancreatic Cancer Patient Group UK – "Living with and beyond" can be found here
A list of regional groups can be found here
I hope you find this helpful.
We make every effort to ensure that all health advice on this website is accurate and up to date. However it is for information purposes and should not replace a visit to your doctor or health care professional. As the advice is general in nature rather than specific to individuals we cannot accept any liability for actions arising from its use nor can we be held responsible for the content of any pages referenced by an external link.