Our amazing body – the liver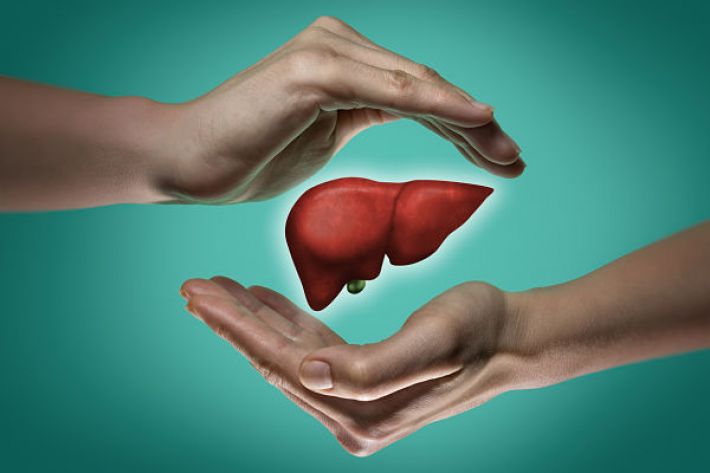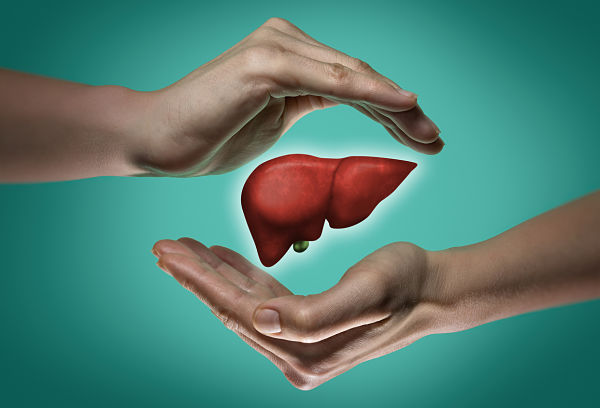 2020-01-21

on

Tue 21

Jan
What does your liver look like?
Weighing more than 3 lbs and the size of a football, the liver is the largest solid organ in your body. It is red-brown in colour and has a rubbery texture.  Sitting below your rib cage on the right of your diaphragm, the liver is able to hold about a pint (half litre) of blood at any one time – that's about 13% of your body's overall supply.
Your liver is split into two distinct sections known as the right and left lobes.  Each lobe has eight segments which each contain about 1,000 small lobes. The right lobe is bigger than the left and these are separated by a band of connective tissue whose function is to anchor your liver to your abdominal cavity.
The liver is covered by something called the peritoneum – this is a double layered membrane which helps to reduce friction from other organs.
What does your liver do?
The liver's main function is to filter the blood which comes from your digestive tract, it does this at a rate of 1.4 litres (2.4 pints) a minute.
In fact blood is brought to the liver in two ways – the portal vein brings blood from the digestive system and oxygenated blood from the heart is carried by the hepatic artery.  Blood from the digestive system carries nutrients and medication as well as toxic substances (such as drugs and alcohol)  and the liver processes, alters, detoxifies and either passes back these substances into the blood stream or releases it to the bowel so that they can be expelled.
Classed as a gland within the digestive system, the liver has many other important functions too. These include
breaking down old or damaged blood cells
producing important blood clotting proteins (with the help of vitamin K)
producing bile which then breaks down fats and produces energy
helping to keep your blood sugar levels constant
helping to make essential cholesterol
storing significant amounts (often several years' worth!) of vitamins A, D, E, K and B12 as well as minerals such as copper and iron which it releases into the body when required
producing the blood serum protein albumin. This has a major function in terms of maintaining the correct blood pressure and preventing leakage within blood vessels.
Your liver is a key member of your immune system which appears to detect, capture and clear bacteria and viruses. In the right circumstances it can also launch a robust and rapid immune response.
When a liver is unhealthy
Liver pain is normally a dull vague ache felt in the upper right of your abdominal area just below the ribs. However some people feel backache or a pain in the right shoulder. It's wise to consult a doctor to check this out.
A liver will usually lose function gradually but should your liver cease to function it is regarded as a life threatening condition. You would only be able to survive for a further 24 to 48 hours as its many tasks are so vital to your overall health.
Fortunately, it is the only organ in your body that can completely regenerate itself within 8 to 15 days and can do this if as little as 25% of a healthy liver is in existence. Amazingly there is no loss of function during the growth process - the liver functions as normal.  This ability is seen in all vertebrates!
Please read this blog post which talks about the early signs and symptoms of Liver Disease.
I hope this has been helpful
We make every effort to ensure that all health advice on this website is accurate and up to date. However it is for information purposes and should not replace a visit to your doctor or health care professional. As the advice is general in nature rather than specific to individuals we cannot accept any liability for actions arising from its use nor can we be held responsible for the content of any pages referenced by an external link.