Men's Health – what we know and how we can improve it.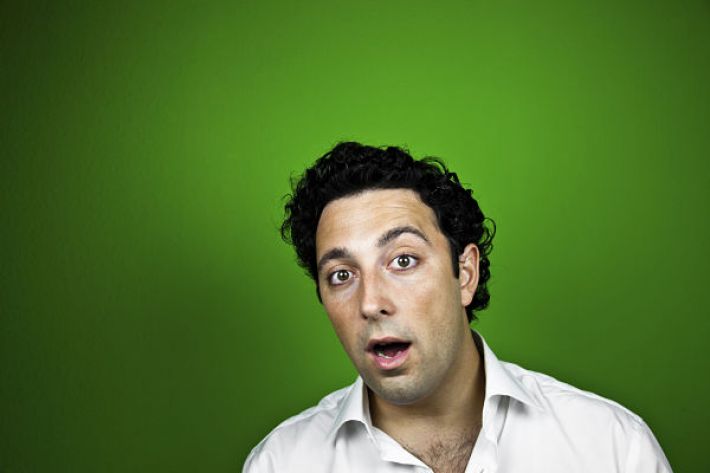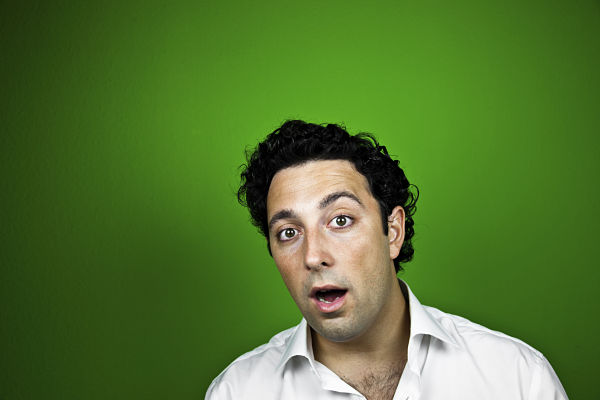 2019-06-165

on

Fri 14

Jun
According to recent research from the World Health Organisation, men die younger than women and have fewer years of healthy life expectancy than women in every region of the world. There is currently a four year difference in life expectancy between the sexes.
What's more, if you look at the 40 leading causes of death, 33 are more common in men with the main causes being listed as
heart disease
road injuries
lung cancer
chronic obstructive pulmonary disease
and stroke
In fact the probability of a man aged 30 dying before 70 of a non-communicable disease – NCD -    is 50% higher than for women.
There would seem to be three main reasons for this:
Men have an inbuilt biological fragility and poor immune systems
Men are more likely to engage in risky behaviours
Men are less likely to seek help as they believe they are expected to be self-reliant and tough.
Currently only Australia, Brazil and Ireland have recognised that men's health policies required a focused approach.  However, more countries may move in this direction with the UN expressing a good health and wellbeing target of reducing by one third premature deaths due to NCD's by the year 2030.
The Men's Health Forum have graphically showed the health challenge for men here: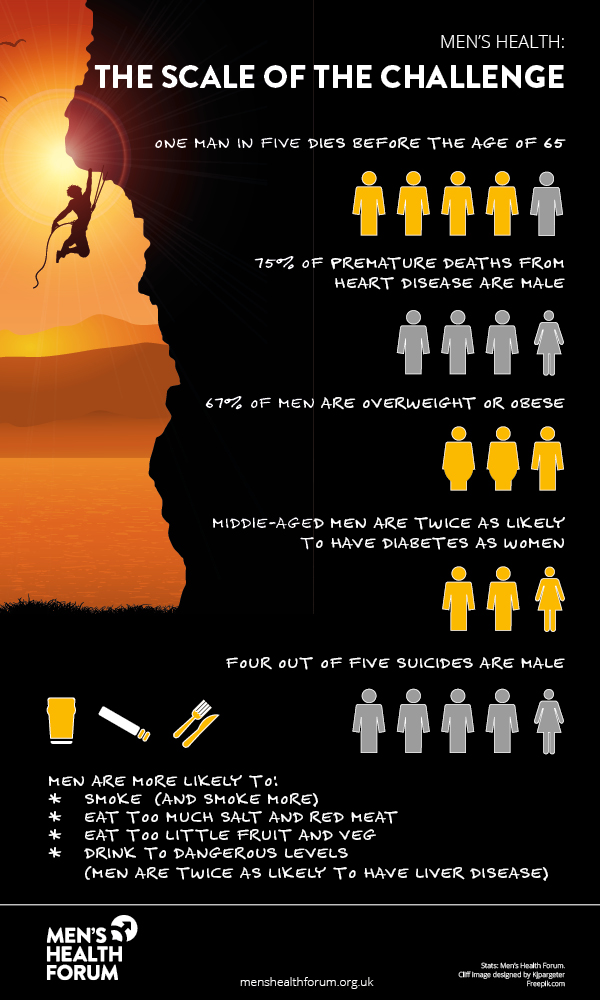 And for Men's Awareness Week  - which runs from June 10th to 16th  - they share key numbers  which help men to better manage their own health.
These are:
37 – the maximum preferred waist size in inches that reduces the risk of increased heart disease, cancer and diabetes
150 minutes of moderate weekly exercise – I talk on the subject of exercise and bone density here
5 portions of fruit and veg daily
14 – the maximum number of weekly alcohol units – there is more information about this in my blog post
120/80 – the ideal blood pressure level – I explain about the risks of high blood pressure here
75% of suicides are by men and that, on average and smokers die 10 years younger than non-smokers
I do hope this has given you food for thought and prompts you to make some lifestyle changes if you are currently living a life that could be more healthy.
If you would like to read the WHO bulletin on this topic please click here
We make every effort to ensure that all health advice on this website is accurate and up to date. However it is for information purposes and should not replace a visit to your doctor or health care professional. As the advice is general in nature rather than specific to individuals we cannot accept any liability for actions arising from its use nor can we be held responsible for the content of any pages referenced by an external link.