Menopause and Osteoporosis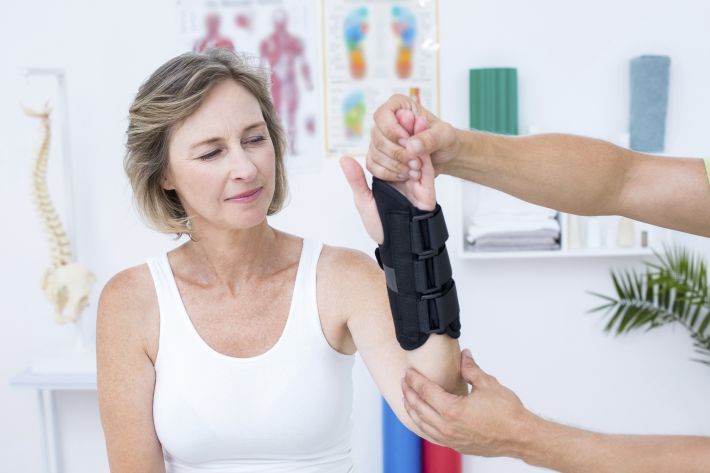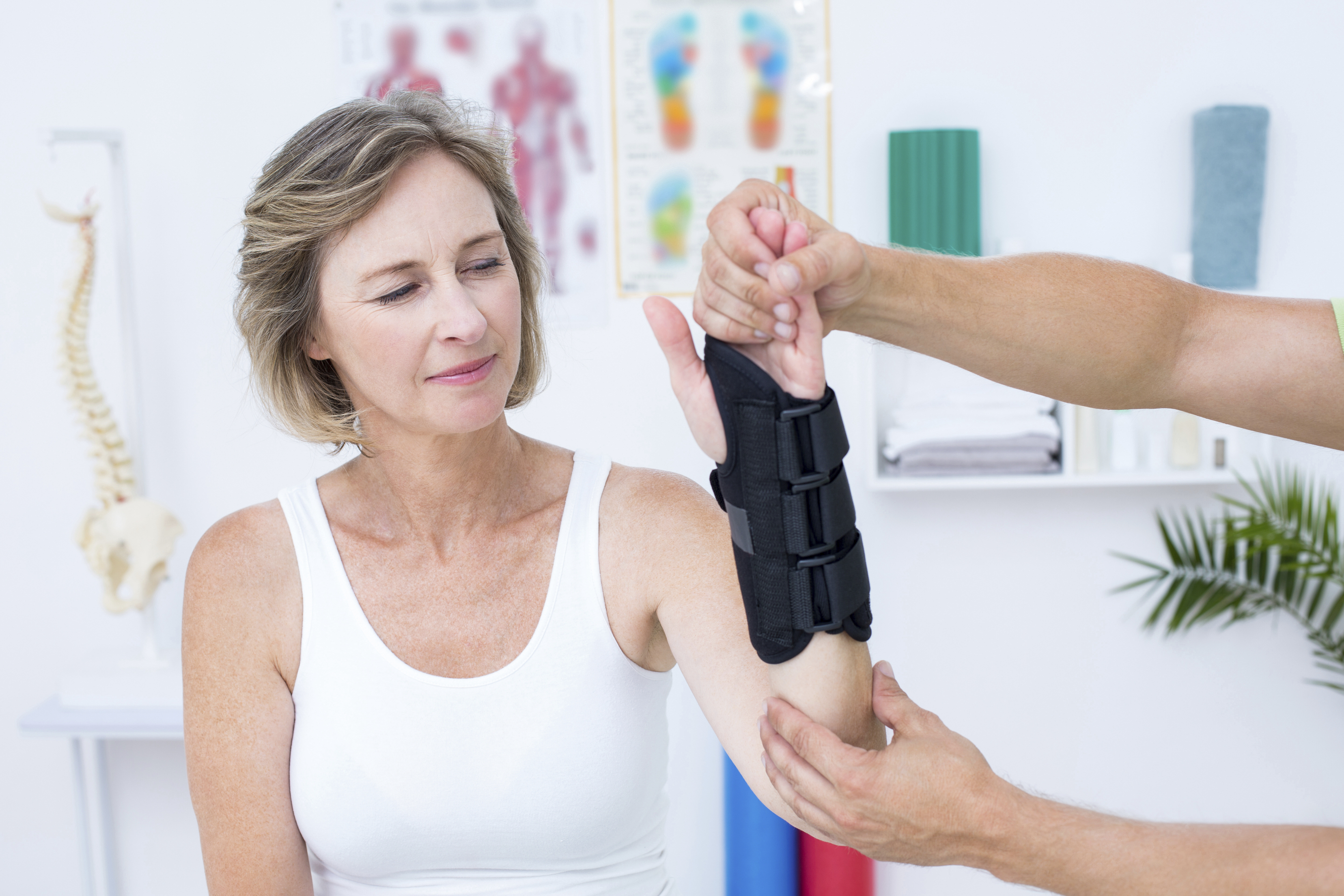 2016-09-273

on

Thu 29

Sep
The most important long-term result of reduced oestrogen levels involves the effects on your skeleton so in this post I discuss menopause and osteoporosis
With age and reduced oestrogen levels (particularly when the menopause occurs before the age of 45) there's an increased risk of progressive bone strength loss which leads to bone thinning and fragility (osteoporosis).
The development of osteoporosis in menopausal women is influenced by:
the strength of your bones before the menopause
the age of menopause
the rate of bone loss with menopause and age.
I should make it clear that bone loss itself does not cause any symptoms until a fracture occurs - often as a result of a simple fall. Fractures then commonly occur in the wrist, spine and hip and these can significantly reduce your quality of life, independence and, in the case of hip fracture, can even shorten life.
Other osteoporosis risk factors include:
Family history (70% to 80% of bone strength is genetically determined - including maternal history of hip fracture)
Breaking a bone after a minor fall (low trauma fracture)
Long term or high dose use of steroids
Medical conditions which may affect your absorption of food such as ulcerative colitis, Crohn's disease, coeliac disease, gastric surgery and liver disease.
Thyroid conditions such as hyperthyroidism or hyperparathyroidism (overactive thyroid, parathyroid glands)
This is an absence of menstrual periods for greater than 6 months for reasons other than pregnancy e.g. as a result of an eating disorder or over-exercising.
Smoking
Excessive alcohol intake (more than 14 units per week for women with 1 unit being 1 small glass of wine, 1 measure of spirit or 1⁄2 pint of beer or lager).
A diet low in calcium (less than 700mg calcium daily).
Lack of weight bearing exercise such as walking or jogging
Being underweight
How is osteoporosis diagnosed?
The most accurate test currently is a Dual Energy X-ray Absorptiometry (DEXA) scan. This is a simple type of x-ray which involves using low doses of radiation to measure bone density. This simply involves you lying on a firm couch whilst an x-ray arm passes over you.
Treatment of Osteoporosis
Not all people with osteoporosis will require treatment. However, where treatment of osteoporosis is required its form will depend on a number of factors including age, sex, medical history and if you have ever broken any bones.
Hormone replacement therapy (HRT) is particularly useful for the prevention and treatment of osteoporosis in women who require it to control their menopausal symptoms and who also have other risk factors as listed above.
It's also useful for those women who have had an early menopause,  in which case HRT can be taken until the age of 50 ( the average age of menopause) after which  the risks and benefits of whether to continue should then be discussed.
HRT has been shown to maintain bone density and reduce the risk of fracture whilst taken, and is licensed for bone protection. That bone protection wears off once HRT is stopped.
What can be done to help prevent osteoporosis?
Exercise:
Bones need to be used to keep their strength and the best form of exercise for this is what is known as weight bearing exercise. Please see my earlier blog post for more detailed information about this
Diet:
Calcium is the main nutrient that bones require, so incorporating foods which are rich in calcium is essential. Here are some helpful dietary hints: 
Aim for around 700mg calcium / daily, which is the equivalent of a pint of semi-skimmed milk. Low fat dairy products have slightly more calcium than full fat varieties.
Although dairy products are the easiest and richest sources of calcium other non-dairy foods such as oily fish, green leafy vegetables, bread, cereals, dried fruits, pulses, beans and seeds are also good sources, but greater quantities may need to be eaten to ensure an adequate calcium intake.
Don't forget that an adequate Vitamin D intake is also required to ensure calcium is absorbed properly. For further information on this please see my earlier blog post about Vitamin D
I hope you've found this helpful.
We make every effort to ensure that all health advice on this website is accurate and up to date. However it is for information purposes and should not replace a visit to your doctor or health care professional.
As the advice is general in nature rather than specific to individuals we cannot accept any liability for actions arising from its use nor can we be held responsible for the content of any pages referenced by an external link.