Menopause and digestive problems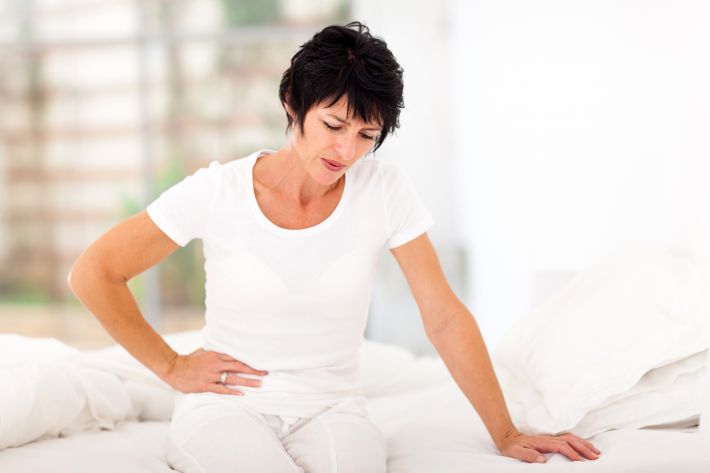 2017-06-170

on

Mon 19

Jun
Take a look at any menopause forum and you will probably see comments like this
"I have digestive problems, which I never had before the menopause, and I've read many  women do"
"When all my meno symptoms kicked off about 18 months ago my digestive system went into overdrive. I had diarrhoea, gurgling tummy, wind, burping and pain from all the gas going round. I had camera both ends which showed nothing…"
If you are newly entering this phase in your life you might be surprised to read that many women struggle with digestive problems that begin to occur in the years leading up to menopause (the perimenopause)  
And, as you can see from the above the connection is often missed.
Why are digestive problems connected with the menopause?
Let's go back to basics, the main job of your digestive system is to break down the food you eat and to facilitate the absorption of nutrients in your body. To do this efficiently there has to be a hormonal balance.
One of the reasons for hormone imbalance is down to the interaction of oestrogen and the stress hormone – cortisol.
When oestrogen is low, levels of cortisol can rise and this has several effects including a reduced release of stomach acid and a slowing of the movement of digested food into the small intestine.
Another reason is that with the calming influence of oestrogen missing from the body, adrenaline can also be triggered and this switches off the digestive function.
As we age of course, there is also a natural slowing down of the gastrointestinal tract's processes and our enzyme production also drops (our bodies need a variety of enzymes to actually stimulate digestion)
Symptoms
A range of digestive problems can arise at this time including gas building up causing bloating, flatulence and discomfort, and food not being fully digested which causes constipation.
What can be done?
The following lifestyle changes can help a digestive disorder:
Eat your food more slowly, chewing it well
Try to avoid eating when you feel stressed
Avoid junk and processed food
Eat foodstuffs which are high in "dietary oestrogen" known as phytoestrogens these may have a similar effect on the body as your natural oestrogen
If these lifestyle changes have little or no effect you may want to get in touch to find out about HRT.
I know this embarrassing problem is not often spoken about so I do hope this blog post has been helpful.
We make every effort to ensure that all health advice on this website is accurate and up to date. However it is for information purposes and should not replace a visit to your doctor or health care professional. As the advice is general in nature rather than specific to individuals we cannot accept any liability for actions arising from its use nor can we be held responsible for the content of any pages referenced by an external link.