Long Covid and Menopause – reaching the correct diagnosis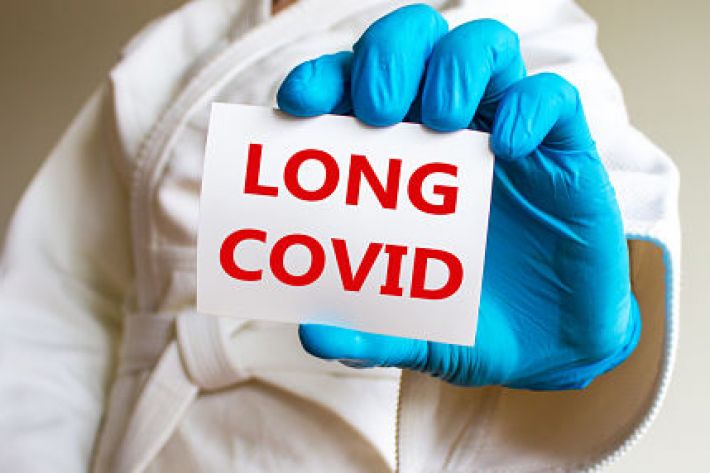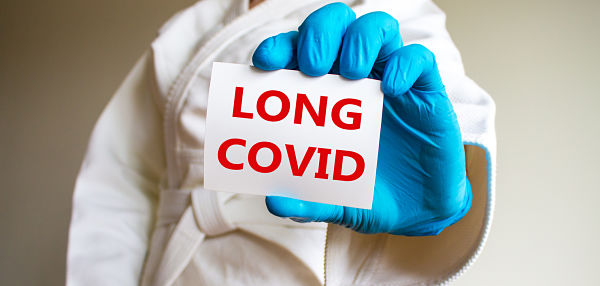 2022-01-04

on

Tue 4

Jan
You may need to count to 10 when you read this headline from a recent newspaper article.
"Thousands of women told they have 'long Covid' may just be suffering the menopause, experts say"
Phew! That word JUST that is SO offensive. Despite an increasing groundswell of women talking about how they have been badly affected by menopause it seems that some mainstream media is still not reading the room.
 I'm sure you will not be surprised at comments to the article along these lines…
"Just" menopause.. clearly written by someone who will never experience "just" menopause"
"'Just' be suffering. There is no full understanding of how debilitating the menopause can be"
"There is no 'just' about suffering with menopause symptoms. They can have a severely detrimental effect on a woman's life for over 20 years"
"As one who went through a hellish menopause, I can testify there is no "just" about it."
The problem is headlines like this play into the uneducated view about "women's problems" that still exists in certain areas.
To some degree this is because previous generations were told to expect unpredictable periods, hot flushes and moodiness (and not the myriad of other debilitating symptoms) and those generations silently struggled rather than talk about it – even to their friends and contemporaries.
Disappointingly,  a lack of understanding still exists in parts of the medical world so that menopausal women are still prescribed anti-depressants rather than address the hormonal lack in their body. I talk about this in more detail here 
They are additionally not helped to manage symptoms through HRT due to a flawed study some 20 years ago which is still quoted. I talk about this here.
The point of the whole article is don't assume that you have Long Covid
At the end of last year an article appeared in the Lancet talking about those with a higher risk of contracting long-covid.
To explains long-covid has been described by NICE as ""signs and symptoms that develop during or after an infection consistent with Covid-19 which continue for more than 12 weeks and are not explained by an alternative diagnosis."
It currently appears that those at most risk of contracting this are:
women
under the age of 50 and
not necessarily having any other health challenges
The symptoms of long-covid do share some overlap with the common symptoms of perimenopause and menopause such as:
hot flushes
memory problems
brain fog
reduced stamina
fatigue
anxiety
low mood
joint pains
headaches
Because of this the authors were simply suggesting that clinicians working in the recently set up Long COVID clinics be made aware of the possibility that menopause could be the root cause of the symptoms.
This would mean that these menopause symptoms could be promptly diagnosed and appropriately managed so that the women could return to their normal lives.
You might like to read the original Lancet article here
I think this makes absolute sense – this would certainly help to reduce any misdiagnosis of Long covid – for which there is presently no treatment - and provide an opportunity to identify a woman struggling with menopause for which there is safe and effective treatment in the form of HRT.
One person who commented on the newspaper article said
"I had a friend who said she had long covid. Tired, achy joints, heart palpitations and generally feeling awful. As she was 45 I casually mentioned perimenopause as she also blamed covid for messing with her periods. Anyway to cut a long story short it was hormonal! Good old HRT has stopped all the long covid symptoms. All she needed was to top up her hormones!"
Of course, treatment with HRT will also reduce some women's risk of developing post-menopausal health problems such as cardiovascular disease, type 2 diabetes and osteoporosis.
For some (not all) women the menopause can be pretty brutal, and I suppose there is one take away from the way in which this article was positioned.
Anyone who managed to read the article - despite the rather inflammatory headline - might get some insight into how debilitating menopause can be if they are likening it to the severity of long covid…
If you are 12 weeks out from Covid, around 50 and suffering from the symptoms described please don't assume that it MUST be Long Covid and ask to rule in (or out) Menopause as a cause.
I hope this has been helpful 
We make every effort to ensure that all health advice on this website is accurate and up to date. However it is for information purposes and should not replace a visit to your doctor or health care professional. As the advice is general in nature rather than specific to individuals we cannot accept any liability for actions arising from its use nor can we be held responsible for the content of any pages referenced by an external link.