Is dermatitis and eczema the same thing?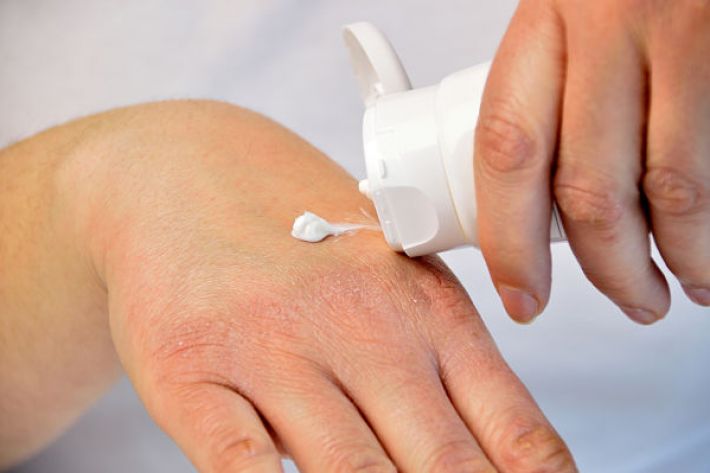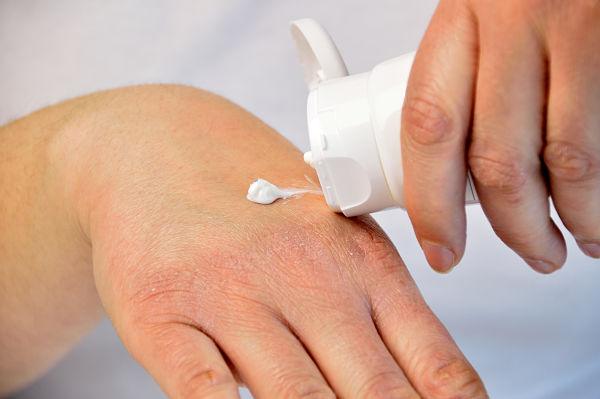 2021-04-98

on

Thu 8

Apr
Confusingly the answer is yes and no. Certainly atopic dermatitis – which typically starts in childhood and then improves or disappears as an adult IS the most common form of eczema.
The symptoms of this are
itchy, red, burning or stinging skin
itchy bumps called hives
blisters that fill with fluid, ooze and then crust over
thickening or scaly skin over time
Atopic dermatitis may run in families, or be triggered by dry skin, a problem in the immune system bacteria on the skin or environmental triggers.
There are 6 other types of eczema, three of which are types of dermatitis:
Contact dermatitis – which displays the same symptoms as above but is caused by getting a reaction to something your skin touches.  The most common causes of this are household detergents, skin care products or jewellery especially that which contains nickel (you may alsohave noticed a reaction to the back of your jeans button…)
Neurodermatitis – again with the same set of symptoms,  but in addition thick scaly patches appear on the skin. It usually occurs in people who have psoriasis or other types of eczema and it is believed that stress is the main trigger.
Nummular dermatitis (or discoid eczema) also occurs in people with another form of eczema and is typically triggered by a skin injury – perhaps as minor as an insect bite. It manifests as very itchy coin-shaped spots which form on the skin.
Other forms of eczema are:
Dyshidrotic eczema which causes itchy or painful blisters to come up on your hands or feet
Hand eczema – typically caused by constant exposure to detergents or chemical through jobs such as cleaning or hairdressing
Stasis dermatitis (or varicose eczema)– caused by poor blood flow in the lower legs which  can cause the legs to swell, varicose veins and dry itchy skin over those veins. You can also develop open sores in the area.
Other forms of dermatitis which are not eczema
The most common form of this is cradle cap (which normally appears on the scalp of babies It's is not known what causes this exactly,  but it's believed that this stems from the hormones passed from mother to baby in the womb which cause an overproduction of sebum in the oil glands and hair follicles.
Known as Seborrheic dermatitis this also appears in adults as dandruff, yellow scales or itchy red skin. It is associated with oily areas of the body such as the scalp, face and chest.
There is also Dermatitis neglecta which – as it name infers – is a skin condition connected to poor hygiene
Otitis externa is dermatitis affecting the external ear canal
Perioral dermatitis manifests as red pus filled bumps usually appearing around the mouth but also affecting the skin around the eyes, nose and cheeks.  This is most likely causes by an overuse of inhalers and nasal sprays
Getting advice
Dermatitis typically affects 20% of the population at some point of their life.
This type of condition tends to come and go but if you have itchy red skin which is not improving and is affecting your daily life you should see the doctor who can will take you through a series of questions to try to establish which sort of dermatitis or eczema. These are likely to be centred around:
Your diet
The substances you use for cleaning, washing or skin care
Your activities
Whether you are under stress
If an allergic reaction to something is suspected your GP is likely to suggest a skin patch test whereby a variety of substances are applied to the skin and monitored for subsequent reaction.
If your skin doesn't improve post treatment you will probably be referred to a dermatologist.
Treatment and self-help with any outbreaks
According to which condition has been diagnosed , you may be treated with topical treatments or medication.
To prevent or manage flare-ups you should obviously avoid any known triggers but you should also consider the following:
wearing gloves or protective clothing where relevant
moisturising daily with a non- triggering emollient, preferably straight after a bath or shower
blotting your skin dry after washing rather than rubbing it
wearing soft, loose fitting clothes
applying cold, wet cloths to reduce discomfort and itching
There is lots of helpful information including local support groups and a helpline on the National Eczema Society which can be found here.
If you have itching in an intimate part of your body you might want to read my blog post on Lichen Sclerosus
I hope this has been helpful.
We make every effort to ensure that all health advice on this website is accurate and up to date. However it is for information purposes and should not replace a visit to your doctor or health care professional. As the advice is general in nature rather than specific to individuals we cannot accept any liability for actions arising from its use nor can we be held responsible for the content of any pages referenced by an external link.