Intimate itching? Could you have Lichen Sclerosus?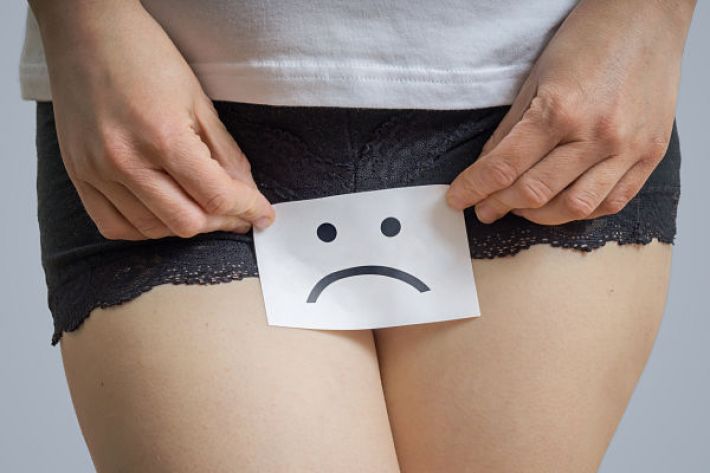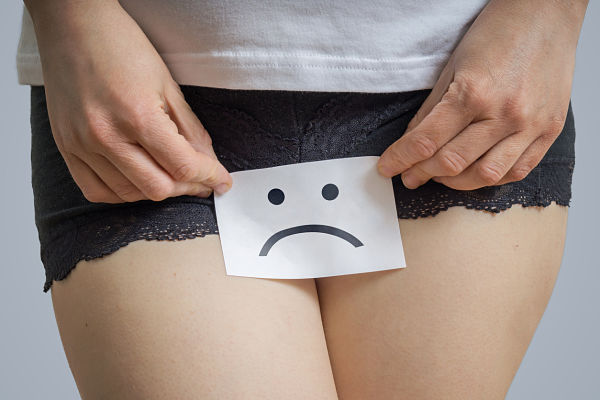 2020-10-296

on

Thu 22

Oct
Lichen Sclerosus is a chronic inflammatory skin condition affecting the genital areas and other intimate parts of the body. It's thought that between 1% of 3% of the world's  population are affected but it is three times more common in women than men.
 It can occur in children but is most commonly seen in women over the age of 50.
For most people this is a lifelong condition with symptoms flaring up and down over time.  Only in children reaching puberty does LS occasionally go away and not return.
It is not contagious, nor is it an indication of a sexually transmitted infection.
What are the symptoms of Lichen Sclerosus?
You have constant itching around the vulva, upon self-examination* you can see white patches which may be smooth or wrinkled or may be cracked and bleeding
You have anal itching or bleeding or pain when having a bowel movement
The skin around your genital area bleeds easily from minor rubbing
You have been diagnosed/self-diagnosed as having thrush but the recommended topical creams (such as Canesten) are not working
You are an uncircumcised man with inflamed, itchy skin at the top of your penis – having an erection is painful.
* Please click here for Vulval self examination advice
What causes Lichen Sclerosus?
 It is still not clearly understood what triggers Lichen Sclerosus. Theories include problems with the immune system, hormonal imbalances around oestrogen and past skin damage.
You may be more prone to the situation if you have an autoimmune condition such Hashimoto's Thyroiditis, Type 1 diabetes, alopecia areata, vitiligo or auto immune related anaemia.
It is often seen post menopause and it can also run in families.
Why see the doctor?
Firstly, you don't need to put up with it - the treatment is very simple with potent steroid creams. 
Secondly you need to control it before the area becomes scarred , shrunken cracked and ulcerated. This can tighten the immediate area making sex and urination very painful.
Thirdly  - left unattended - up to 3% of sufferers can go on to develop  a form of skin cancer called squamous cell cancer.
Do be clear that you need to be examined by the doctor (rather than receiving a virtual call) 
Don't be embarrassed to clearly state your problem upon phoning and explain how this problem is affecting you. Ladies, use the word vulva rather than vagina for clear information.
Your doctor may be able to make a diagnosis upon a close physical examination of the area and a discussion about your health history and symptoms.
They may want to test you for the autoimmune conditions I previously mentioned as this could be an early sign.
You will be prescribed steroid creams which should be applied as directed by the GP in a sparing way. Symptoms tend to ease after a few weeks but may not be fully under control for several months.
Sometimes a biopsy may be required.
Managing the Condition
The following advice is from Dermatologist Dr Clare Fuller who has a special interest in Vulval health, and from the Cedar's Sinai Health Library.
PLEASE DO THESE THINGS
Wash with water only, or use aqueous cream or emulsifying ointment as soap substitutes.
Pat the area dry rather than rubbing it
Dry yourself carefully after using the toilet to reduce the contact of urine with your skin.
Use a soft paraffin such as Vaseline, or cream called hydromol or epaderm over the area each morning and evening.
Wash hair in the sink to avoid shampoo coming into contact with the vulval area.
Wear loose-fitting underwear in cotton if possible
Minimise the wearing of tights or tight fitting trousers/leggings
 PLEASE DON'T DO THESE THINGS
Scratch if you can possibly avoid it
Use perfumed soap and gels, bubble baths, antiseptics or vaginal wipes.
Wash underwear with fabric conditioners or biological washing powders.
Use coloured or bleached toilet tissue
Use feminine sprays.
Try over the counter thrush treatments rather than those prescribed by your GP.
Delay in visiting the GP if you notice significant skin changes that may indicate a cancer, specifically persistent skin thickening or soreness.
Dr Fuller says about 95% of people respond to topical creams.
Please be careful about following general advice about LS on the internet. The Association for Lichen Sclerosus & Vulval Health have a most helpful website   
There is currently no recommended diet that has been professionally identified as helping with this condition.
Conclusion
Although this is not a common condition I saw 3 patients in a week with this skin condition which probably reinforces the fact that this is more common post menopause. So PLEASE if you have persistent genital discomfort, itching or burning, do get it looked at by your doctor.
We make every effort to ensure that all health advice on this website is accurate and up to date. However it is for information purposes and should not replace a visit to your doctor or health care professional. As the advice is general in nature rather than specific to individuals we cannot accept any liability for actions arising from its use nor can we be held responsible for the content of any pages referenced by an external link.