Helping yourself and your partner through menopause 101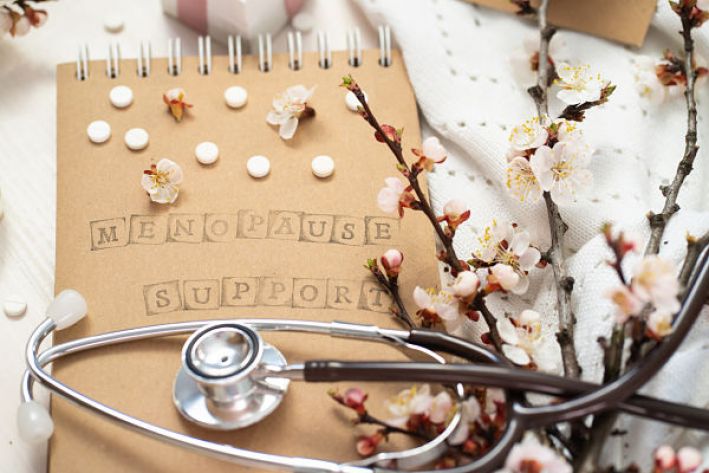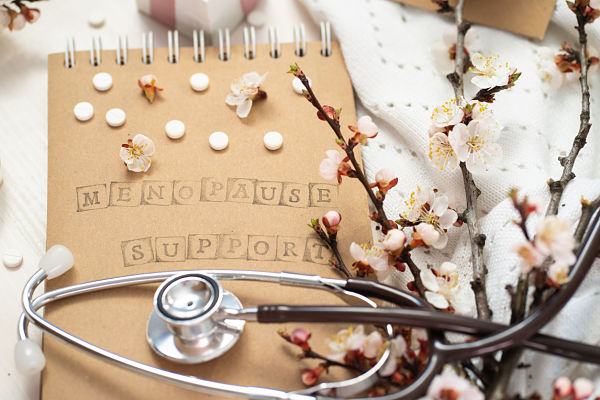 2021-07-207

on

Mon 26

Jul
The following is a worst-case scenario in terms of the symptoms, but many women will display some or all of these. Some women will be completely bewildered about what is happening to them and many will turn to HRT to manage their symptoms.  There's a lot of advice for women out there but little for men so we hope this will help.
So, there you are approaching your fifties and life is great. You're sailing along calmly and peacefully in a happy relationship and then – as if out of the blue - your female partner seems to have become another person altogether.
She has episodes of being tired and short tempered
She moves from happy to sad in the flick of switch
She's sleeping badly
She seems to have lost confidence and doesn't want to socialise
She's gone off sex
She constantly complains about the house being too hot
She seems depressed a lot of the time
I understand, sometimes it feels like a sensible thing to keep your head down and hope these things blow over. Actually though, this is never a good strategy and now is definitely not the time to take that approach.
You see your partner is probably going through menopause and that can last for four years or more…
Now not all women experience this type of menopause, but many do, so if you see the above symptoms appearing in your partner here's a simple guide about getting both of you through this time under the headings.
I'm going to start with sex because I want to get your attention 😊
Sex:
It's probably best not to make a big deal about her apparently putting sexual relations on the back burner. Not having sex with you does not mean she no longer loves you. You see your partner will be dealing with a lowered libido, feeling unattractive, lack of sleep and vaginal dryness. None of that is conducive to having sex and she may prefer to avoid physical relations rather than discuss these problems with you.
It's probably better to remember that the important thing for the relationship is to maintain physical closeness. Ask your partner what will make her feel good – it might be a hug or a foot rub - and mention lubricants as an option.
Communication:
It's best not to ask her if she's putting on weight or if her hair is thinning. These are the consequences of less oestrogen in her body. Also don't ask her what's wrong – especially in an exasperated" What IS wrong with you" way. She is probably as confused as you by these hormonal swings.
It's better to express your understanding of her situation and actually doing this may well stop a mood swing from becoming a confrontation Listen to her being angry, sad, or anxious without judgement. Ask her if there is anything you can do to make her feel better.  Bring her flowers, tell her she looks attractive and that you love her - she will need to hear that.
Upskill:
It's best not to dismiss the problem as "one of those women things" Working together through this time of life will bring stability to the relationship at a time of instability. It's not referred to as the change of life for nothing.
It's better to educate yourself about the symptoms of menopause. You're making a great start here and to help you further there's some helpful "" Just a menopause minute" videos about this here 
And don't forget - the more you listen to your partner when she talks about menopause, the more you will understand; and the more you understand the better it will be for the relationship.
Practical Help:
Best not tut, roll your eyes, or gripe every time she wants to open a window; suddenly rushes out of a room to stand in front of the open fridge or throws the duvet off her every night
It's better to understand that hot flushes are overwhelming and are caused by a drop in hormones affecting that part of the brain which controls body temperature. Why not look into ways of keeping her cool? So, offer to turn down the heating, drive with the car windows open or treat her to menopause aids such as temperature regulating pillows that can make her feel more comfortable.
Patience:
It's probably best not to snap back when she snaps at you. This is her neuro receptors being affected by a change in hormones and sometimes resulting in a sharp tongue. And, of course, we always hit out at the ones we're closest to.  It's also better not to force through a plan if she suddenly seems resistant to it.
It's better to walk away and count to ten or take some time out. Try not take it personally by remembering that she actually can't help herself. Her surge in anger will probably pass as quickly as it arrives.
It's also better to patiently accept an unexpected change in plans. Social anxiety can be a real thing and she may suddenly feel totally overwhelmed at going through with something you had organised
Solve problems together
It probably best not to ask her what she's going to do to lose weight
It's better to tackle things in a partnership. Why not suggest you both adopt a better lifestyle in terms of diet and exercise so that this is not about menopause. If there are areas where you can work together to solve a problem – her feeling overwhelmed for example – help her to see it through.
Don't make comparisons
Best not to compare her to a slimmer woman who seems to sail through menopause… especially a woman in your family or a celebrity on TV.
It's better to realise that every woman's experience of menopause is highly individual. It's much more likely that she's struggling rather than being over dramatic
Recognise its going to be tough on you too
Best not get resentful about this.
Better to recognise you will need to bring you're A game with its "weapons" of humour, patience, understanding, love. Do you have a friend whose partner is going through a similar thing? Sharing the challenges can often help, for this reason you might also encourage your partner to see their GP – there is help available.
I hope this has been helpful.
We make every effort to ensure that all health advice on this website is accurate and up to date. However it is for information purposes and should not replace a visit to your doctor or health care professional. As the advice is general in nature rather than specific to individuals we cannot accept any liability for actions arising from its use nor can we be held responsible for the content of any pages referenced by an external link.