Having a stroke – risk factors, warning signs, diagnosis and treatment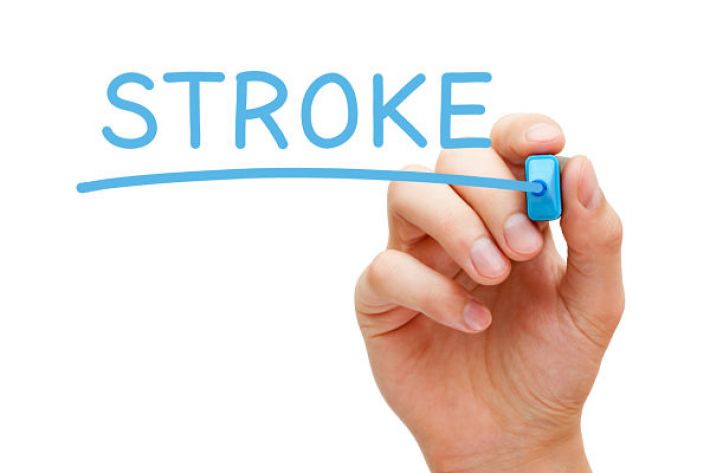 2021-07-189

on

Thu 8

Jul
When you hear about someone having had a stroke it means that the blood supply to their brain has been cut off and brain cells have died because of lacking vital oxygen and nutrients.
The consequence of this is lack of function.  This can manifest itself both physically and emotionally. So having the ability to do the following may be compromised:
Move, speak or swallow
Control your bowel, bladder or other vital functions
Control your emotions
Think and remember
There are three ways in which a stroke can occur:
A blockage has cut off the blood supply to the brain - this is known as an ischaemic stroke and is the most common. It is caused by blood clot or a build-up of plaque (cholesterol and fatty deposits)
There has been bleeding in or around the brain caused by a burst blood vessel - this is a haemorrhagic stroke
A temporary blockage to the brain which interrupts the blood flow for a short time – this is known as a mini stroke or TIA (transient ischaemic attack)
Why do people have a stroke?
Most risk factors are related to lifestyle:
Some of these are controllable
High blood pressure – which is the biggest single risk – which can be controlled by medication
Smoking – which doubles the risk of having a stroke
Alcohol abuse
Drug abuse
Having high cholesterol – which can be managed through diet and medication
Being overweight
Being inactive
Also manageable by treatment are the risk factors of having diabetes or heart disease.
Some are not within your control:
As you age your risk increases as our arteries narrow and harden
If a direct relative has had a stroke – particularly under the age of 65 – you may be at greater risk
Males are more at risk than females in young and middle age. They share the same level of risk in older age, but women are more likely to die from stroke
If you are Black, Asian or other ethnic minority – particularly if you have sickle cell disease
You are at greater risk if you have previously had a TIA, stroke or heart attack
If you have Atrial Fibrillation - an irregular heartbeat - you are five times more likely to have a stroke. See this blog post about AF
Viral conditions that cause inflammation such as Lupus or rheumatoid arthritis
Blood disorders or kidney disease
People with the AB blood type
What are the warning signs of having a stroke?
Sometimes the warning signs happen briefly – but they are indications of a serious condition so you should not ignore them.  This includes:
A severe headache which appears to come out of the blue
Disruption in the vision of one or both eyes or having double vision
Sudden numbness/weakness in your face, arm or leg. You should take particular note if this is all happening down the same side of your body.
Feeling suddenly confused
Struggling to talk or understand someone talking to you
Having trouble with your balance or coordination
Feeling dizzy or unbalanced
What to do in the event of a stroke
To remind you, you can do the Fast test to check if someone has had a stroke;
F—Face: Ask the person to smile. Does one side of the face droop?
A—Arms: Ask the person to raise both arms. Does one arm drift downward?
S—Speech: Ask the person to repeat a simple phrase. Is their speech slurred or strange?
T—Time: If you observe any of these signs call 911 immediately- every minute counts.
Where necessary, paramedics will begin life-saving treatment on the way to the hospital. Once you are at hospital a stroke team will assess your condition using methods such as CT scans, MRI imaging, EKG, and blood tests. In some cases they will want to do a lumbar puncture as this can detect damaged blood cells if other tests have not indicated this. 
You may alternatively need an aneurysm to be blocked off to prevent bursting, a blood transfusion, or a procedure to drain excess fluid that has built up in the brain after a stroke
You may also have medication to lower your blood pressure and other treatment to prevent another stroke or to help restore normal functionality to your body
 Unfortunately, there can be complications in addition to the consequences mentioned at the beginning of this blog post. These include having further blood clots; developing pneumonia as a consequence od accidentally inhaling food or drink into the lungs; loss of vision, hearing or touch and loss of bone density.
Recovery is highly individual according to the severity of your stroke and how quickly you received treatment. It can take weeks, months or years to recover however it IS possible to make a complete recovery with rehabilitation.
It is a sad fact that most stroke victims are caught completely off guard. This is why we were one of the first UK GP Practices to invest in a Cardio Health Station. This helps us more accurately assess your risk of stroke (or heart attack) and  then give advice on how best to manage that risk.  Do get in touch if you would like to find out more.

I hope this has been helpful.
We make every effort to ensure that all health advice on this website is accurate and up to date. However it is for information purposes and should not replace a visit to your doctor or health care professional. As the advice is general in nature rather than specific to individuals we cannot accept any liability for actions arising from its use nor can we be held responsible for the content of any pages referenced by an external link.