Female Athletes and the Menstrual Cycle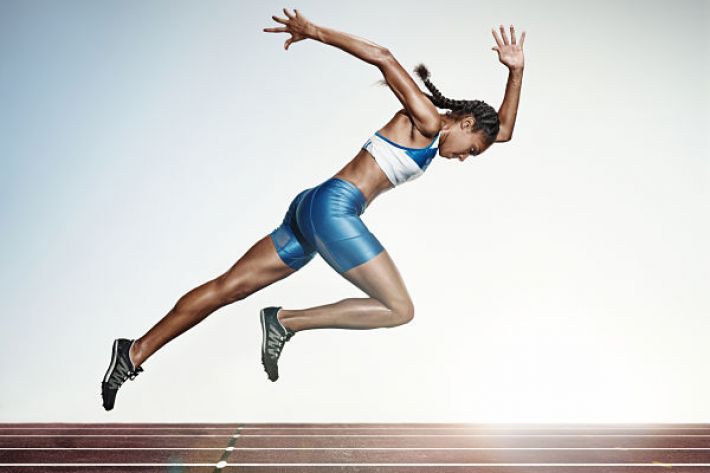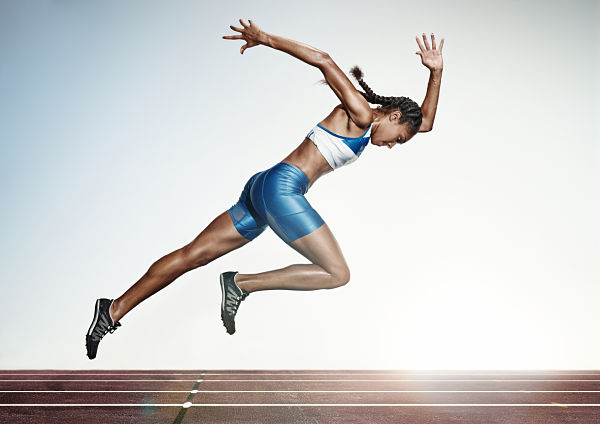 2021-08-221

on

Mon 9

Aug
The recent Tokyo Olympics almost saw gender parity with 49% of competing athletes being women.
Now all athletes experience peaks and troughs in their career,  but female contestants may see highs and lows happening more regularly with hormonal changes driven by their menstrual cycle.
Most women can identify with having one or more of the following physical and psychological symptoms during menstruation:
Cramping
Pain in the abdomen or back
Headaches or migraine
Bloating
Tenderness in the breast
Flooding
Reduced energy levels
Fatigue
Reduced motivation
Anxiety and distraction
Fluctuating emotions
And obviously these will not be helpful to the training or performance of female athletes. However recent research also reveals a higher risk of injury at certain times of the cycle.
Research into menstruation and athletic performance
The menstrual cycle is among the least studied aspects of human biology, but recent research is leading the way into studying menstrual cycle dysfunctions in female athletes.
In 2020 the Universities of Sunderland and the West of Scotland investigate the effect of periods on the performance and training of 15 female international rugby players.
Two-thirds of those questioned believed that their menstrual symptoms negatively affected training,  and half believed it affected their performance.
Almost all treated their symptoms with over-the-counter pain killers and anti-inflammatory drugs. Unsurprisingly many women athletes also use birth control pills to control or pause their periods.
80% of those surveyed said that they had sought advice from medical professionals, but many felt very uncomfortable about discussing what still feels like a taboo subject for some women.
Following the research,  several recommendations were made to the governing body these included developing awareness and openness about the menstrual cycle within a sports environment as well as the practical avoidance of wearing light coloured short wherever possible and the provision of sanitary products at training and competition venues.
If you would like to read more about this piece of research the link is here 
In 2021 a study looked into how menstrual cycle and length influenced the incidence of injury in English International footballers. This was carried out by The School of Exercise and Sport at Lincoln University; the Football Association and the Department of Sport and Exercise in Nottingham Trent University
Over a four-year period, injuries were recorded and matched against self-reported information on the menstrual cycle. The resulting data suggests that fluctuation is oestrogen and progesterone at this time can affect muscles, tendons and ligaments.
In fact, 88% of muscle and tendon injuries seem to occur in the days before periods start when the brain sends signals to the ovaries to prepare an egg that will be released.
If you would like to read more about this study the link is here
 Monitoring menstruation
Some athletes use apps monitor their periods to ensure they are able to train and compete at optimum times in their cycle and Chelsea FC Women became the first club in the world to tailor training to schedule with their player's cycles
However, these apps cannot measure hormones – a problem recently addressed by the Hormonix system which was developed in conjunction with the English Institute of Sport (EIS). This uses saliva testing and has been used in research with Manchester City Women.
The EIS also launched a pilot study involving 15 top athletes from 8 sports disciplines from rowing to gymnastics. It is hoped that there will shortly be a rollout of regular saliva testing to help female athletes better manage their training and performance.
I hope you found this helpful 
We make every effort to ensure that all health advice on this website is accurate and up to date. However it is for information purposes and should not replace a visit to your doctor or health care professional. As the advice is general in nature rather than specific to individuals we cannot accept any liability for actions arising from its use nor can we be held responsible for the content of any pages referenced by an external link.