Describing COPD and what causes it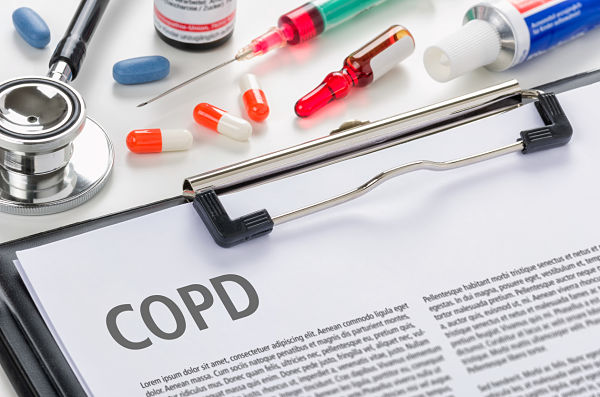 2018-11-325

on

Wed 21

Nov
COPD stands for Chronic Obstructive Pulmonary Disease - in other words an ongoing medical condition that affects the normal function of the lung.  COPD makes it difficult to empty air from the lungs because the airways are narrowed – this means the lungs are less able to take in oxygen and give out carbon dioxide.
Your airways are lined with muscle and elastic tissue which pull on the airways to keep them open.  If you have COPD your airways can't function efficiently because
There's less pull on the airways due to damaged tissue
The lining is less elastic and therefore flops
The airways lining is inflamed
An umbrella term, COPD refers to the following conditions:
Emphysema
Chronic bronchitis
Non reversible asthma
What causes COPD?
There are three main causes and risk factors of COPD:
Smoking – of those who suffer from COPD 90% of them have been current or former smokers. About 20% of smokers get COPD and are usually aged 40 or above.
The Environment – this is mostly about long term exposure to fumes, chemicals or dust in the workplace.
Genetic reasons – either because there is an apparent predisposition to developing the disease or because there is a lack of sufficient Alpha-1 Antitrypsin in the blood.
COPD Symptoms
These are
Shortness of breath when normally active
A long lasting cough
Wheezing in cold weather
Producing more phlegm than usual
It's easy for COPD to be confused with asthma – the main difference is that people with asthma have days when their symptoms are much better and they frequently wake in the night as they are wheezing.
Managing your Symptoms and COPD Treatment
Unfortunately COPD is currently incurable , but if it is diagnosed early enough there are several COPD treatments that can assist with breathing (but won't repair the lung damage)
The first is simply to keep active and do exercise which can make a big difference.  If you are more reluctant to exercise outdoors during the darker and colder winter days there are several videos about exercising indoors.  This one by the BHF will give you a 10 minute exercise routine in the home.
If you ask your GP they can refer you for pulmonary rehabilitation – this combines exercise with education in terms of what sort of activity best works for you.
According to the progression and severity of your COPD your GP will recommend an inhaler.  These take several different forms
One which lasts 4-6 hours for use if you become breathless when active
One which lasts 12-24 hours when you are breathless on a daily basis
A steroid inhaler which is often recommended for those with COPD and asthma
If you are struggling with a lot of sputum,  a mucolytic in the form of a tablet or syrup can help to thin this making it easier to cough up.
There are also breathing techniques to manage breathlessness – there are several on here for you to try
If you, or someone you know is affected by COPD . you might be interested to know that there is an interactive online community  run by the COPD Foundation here  and a library of helpful resources here
If you are concerned about any of the symptoms in this blog post please do get in touch, we have a lung function machine at the Practice which enables us to assess whether COPD is likely.
Please don't put off visiting us - early diagnosis can lead to early management of symptoms which can significantly improve the quality of your life.
We make every effort to ensure that all health advice on this website is accurate and up to date. However it is for information purposes and should not replace a visit to your doctor or health care professional. As the advice is general in nature rather than specific to individuals we cannot accept any liability for actions arising from its use nor can we be held responsible for the content of any pages referenced by an external link.