Are some menopause symptoms indicators of chronic disease?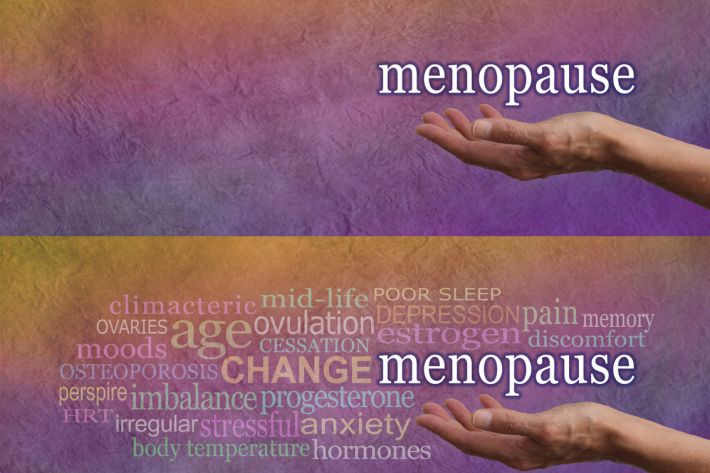 2017-09-269

on

Tue 26

Sep
As it is Vascular Awareness Month I thought I would write about the vasomotor symptoms that accompany menopause.
Firstly, to explain "vascular" simply means relating to or affecting vessels – especially those which carry blood. "Vasomotor" means causing or relating to the constriction or dilation of blood vessels.
It is already known that decreased ovarian activity and low oestrogen levels accelerate vascular ageing such as:
stiffening of the arteries
damage to the artery wall
higher blood pressure
higher cholesterol levels
higher levels of obesity
And of course, these factors all significantly increase the risk of heart disease and stroke.
We also know that many women complain of 'brain fog' around the menopause.  (You may want to read this blog post on the subject)
Menopause has also been connected with osteoporosis but now there is evidence that the more severe the short term conditions of  hot flushes and night sweats,  the greater the risk of long term conditions such as osteoporosis, heart disease and cognitive impairment in later life.
This is part of a growing body of research which indicates that menopausal symptoms - especially hot flushes and night sweats – are vasomotor symptoms (or VMS ) which may actually be precursors or predictors of chronic diseases such as heart disease, osteoporosis and cognitive impairment.
It's so important to be able to share this information with women.  Part of my role is to keep up to date with ongoing research so that I can discuss risk reduction and empower women to make decisions about their current and long term health.
Please get in touch if you would like to know more. 
If you would like to read the latest research about this please click here  
We make every effort to ensure that all health advice on this website is accurate and up to date. However it is for information purposes and should not replace a visit to your doctor or health care professional. As the advice is general in nature rather than specific to individuals we cannot accept any liability for actions arising from its use nor can we be held responsible for the content of any pages referenced by an external link.