12 ways to protect yourself from back pain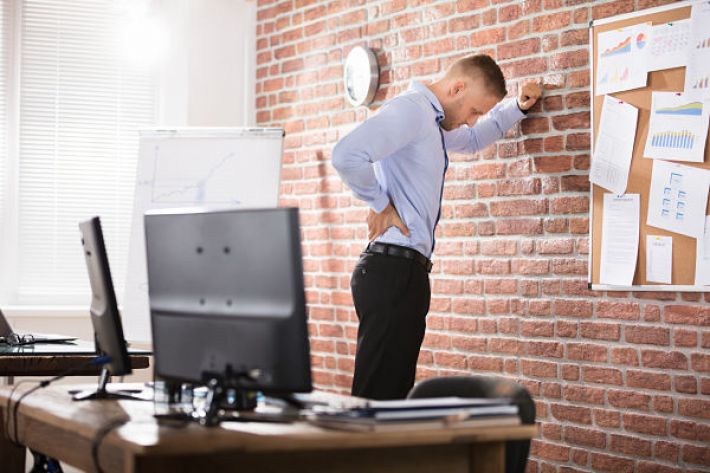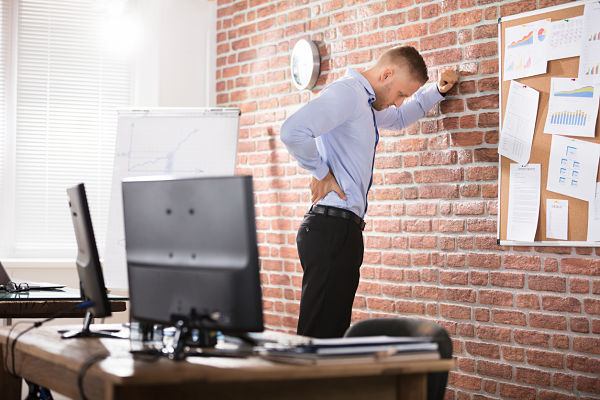 2018-10-281

on

Mon 8

Oct
We all know that back pain is a significant problem in the UK but if you are mindful it is possible for many of us to avoid this problem. Here's how:
Exercise and strengthen your core muscles.
Do this through aerobic activities which are low impact such as walking, swimming or riding an exercise bike (this avoids the impact of riding over uneven ground). This type of exercise relieves stiffness and improves the blood flow to increase nutrients reaching the spine.
Correct your posture
Sat at your desk all day? Use a chair which supports your lower back and sit close to your work. The chair height should allow your knees to be as high as your hips when your feet are flat on the floor. Schedule reminders on your phone through the day in order to check your posture and walk around at least once an hour.
Think before you lift
Use this technique:
Bend at the hips not the back
Keep your chest forward and your shoulders in line with your hips
Contract your stomach muscles
Keep the weight of the lifted object close to your body
Warm up before you exercise
This helps both your back muscles and your hamstrings. Tight hamstrings are a less well known cause of back pain.
Watch your weight
Carrying extra weight obviously puts more strain and stress on your lower back.
Be a smart traveller
Reduce the weight of any bags you are carrying as much as possible and apply the same advice I have just given about correcting your posture whilst seated. Some people find using a lumbar support pillow is also helpful.
Savvy standing
If your job keeps you on your feet for long periods of time wear comfortable shoes and stand on a soft surface. Don't constantly stay in the same position.
Push me not pull you
Because pulling puts more stress on your back you should push heavy furniture with both arms as this uses your stomach muscles to help.
Handy carrying of hand luggage
Use rucksacks to carry heavy loads rather than over-one-shoulder bags.
Stop smoking
It might surprise you that this is in the least but it is believed that smoking reduces the supply of blood to the vertebrae which may lead to disc degeneration.
Check your mattress
As we get older we may need a firmer mattress to protect against back pain. General advice is to change your mattress every 8 years but this is actually down to individual use and care. However if you are waking up with aches and pains you are probably not getting the support you need whilst you sleep.
Manage your stress
When you are stressed or anxious you will produce stress hormones that have an immediate effect on your muscles.  Your muscles will tighten and become more tense and this in turn leads to back pain.
I hope this helps.
We make every effort to ensure that all health advice on this website is accurate and up to date. However it is for information purposes and should not replace a visit to your doctor or health care professional. As the advice is general in nature rather than specific to individuals we cannot accept any liability for actions arising from its use nor can we be held responsible for the content of any pages referenced by an external link.